There is such a wide array of makeup products available in the market and we know it can really get hard to understand the difference between certain makeup products. Each makeup product has a hype surrounding them and if you are new to the makeup world, you might be clueless of most things.
Two of the most confusing makeup products have to be the foundation and concealer. Though both of them are used to even and brighten up the skin, there is still a whole lot of difference between these two most common makeup products.
Concealer And Foundation: The Difference
What Is A Concealer?
As the name suggests, concealer does one thing primarily, it conceals. We need a concealer to cover our problem areas like dark circles, acne scars, pimple marks and blemishes. Usually, concealers have a medium to full coverage. Concealer is applied after applying the foundation.
What Is A Foundation?
Foundation is not just a spot treatment like a concealrer. Foundation is more like a base for your makeup. It is applied all over your face to set an even base. It is after you apply the foundation that you follow all the rest steps of makeup. Foundations are available in variety of shades, they offer a light to high coverage.
Concealer And Foundation: How To Use?
How To Use A Concealer?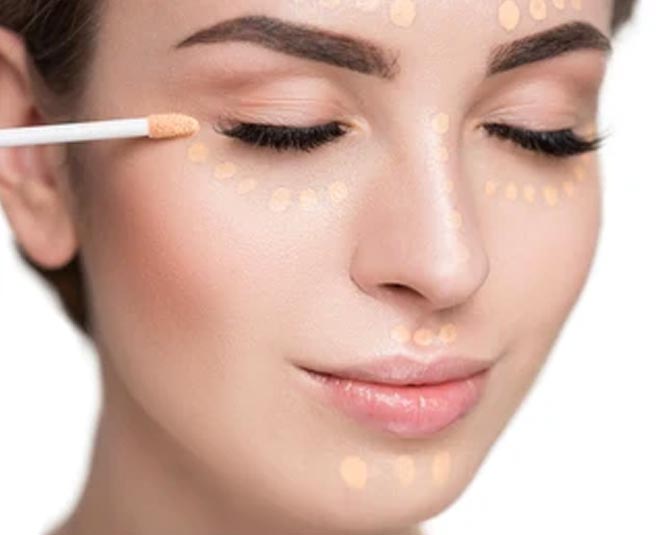 Your concealer should always be a shade or two lighter than your natural skin colour. Be it any formula - stick, liquid or powder, make sure you pick less product and then work with that product. If required, pick more product and build it up.
The easiest way to use a concealer is by applying it in dots under the eyes and dabbing it gently over the problems areas on face. Use a blending sponge or brush and dab. Always set your concealer with a loose powder.
Don't Miss: How To Make Your Own Concealer At Home With Just 2 Ingredients
How To Use A Foundation?
For a fresh and dewy looking foundation, it is crucial to first prime and moisturise skin well. This will ensure your base is smooth and spotless. Apply foundation in dots all over your face. Using a sponge or foundation brush, blend well. Make sure you evenly blend and don't forget the neck to ensure the base is flawless.
What To Apply First?
Another thing that leaves many confused is that which product should they apply first, concealer or foundation. Well, foundation makes the base for your makeup. It evens out your skin colour, reduces discolouration and covers the blemishes. Post the foundation, one must use the concealer. Also, using the concealer before foundation can make it difficult for you to blend the former well. Finish off with a loose powder or compact and a setting spray.
Don't Miss: This Guide Will Help You Flawlessly Cover Acne Marks With Makeup
Concealer Or Foundation: Which One To Use?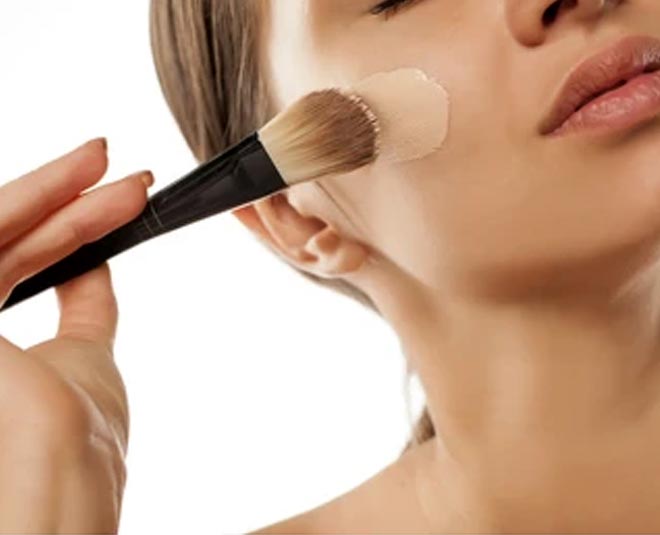 Foundation helps give you an even complexion, a solid base for the rest of your makeup. Because it gives a high coverage usually, it can be used on days you want your makeup to stick for a longer duration. On the other hand, concealers have just recently started to take over foundation in terms of the makeup base. Over time, women have realised the beauty of 'less is more' and switching to concealers for a light to medium coverage for their face.
What's the big difference is that foundation makes your face look all dolled up and the concealer gives you a more natural finish while also giving you an even tone.
Tell us which one is your favourite, concealer or foundation and why on our Facebook page. For more such beauty related stories, stay tuned!