Can we really imagine our makeup bags without a concealer? No! It is more like a magic wand for most of us. It is a concealer that magically reduces the appearance of all that pigmentation around our eyes, those zits and dark spots on the face, leaving us with an even, brighter base.
To make the most of this beauty essential, you have to go right with its colour. If you pick the wrong one, you can end up ruining your look. Your concealer should always be two shades lighter than your foundation to get the perfect coverage.
If you're running out of a concealer or just didn't find one that goes well with your skin colour? Well, we have an easy DIY for you.
How To Make Your Own Concealer At Home?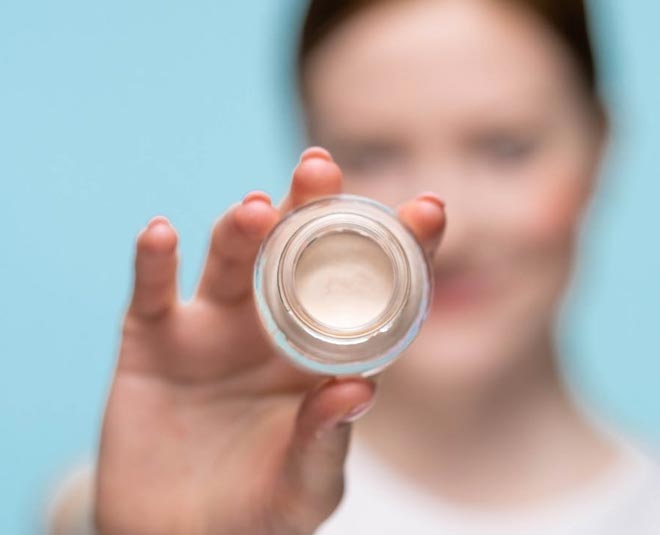 You Will Need
Moisturiser/Petroleum Jelly
Compact Powder/Loose Powder
Directions
In a bowl, add some moisturiser. Make sure that the moisturiser you pick suits your skin type and doesn't have an oily formula.
You can also use petroleum jelly instead of a moisturiser.
Pick a loose powder or compact powder that matches your skin type and scrape some using a brush.
Transfer to the bowl and mix well with the moisturiser. Make sure you add the moisturising cream and powder in equal quantities.
You will get a creamy consistency. Now apply this concealer to your hand first. See if it is causing any irritation or itching on your skin. Your concealer is ready for use. You can transfer it to an old concealer bottle or any clean jar.
Things To Keep In Mind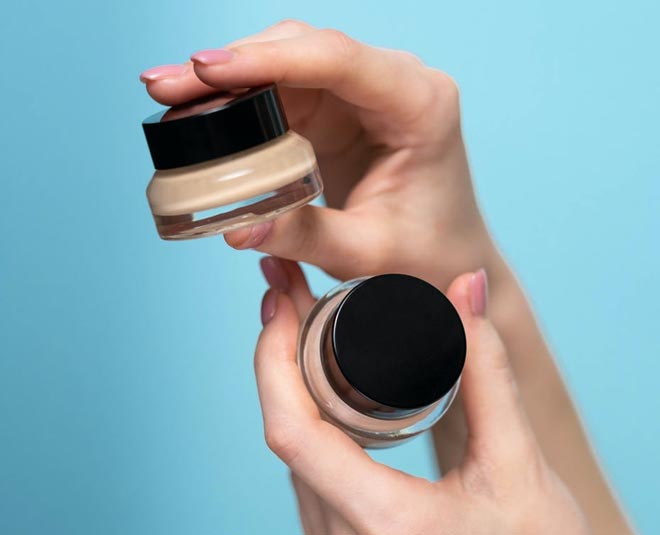 It is best to avoid a moisturiser or petroleum jelly which has an artificial fragrance to make this concealer at home or it can lead to breakout on your face.
Don't forget to do a patch test on your hand before applying this homemade concealer to your face directly.
If the consistency doesn't work for you, you can add moisturiser or powder as required.
Don't Miss: Don't Know Where To Use Concealer? This Guide Will Help You
How To Use A Concealer?
Now that you have your homemade concealer ready, it is important to use it right. To hide those blemishes and even out your skin tone, you need to use the concealer correctly and in the right quantity. So, here is a quick guide to using a concealer.
Make sure your face is clean before you apply any makeup product. A lot of women prefer beginning with a concealer but remember that it won't really work if you don't use it on a clean canvas.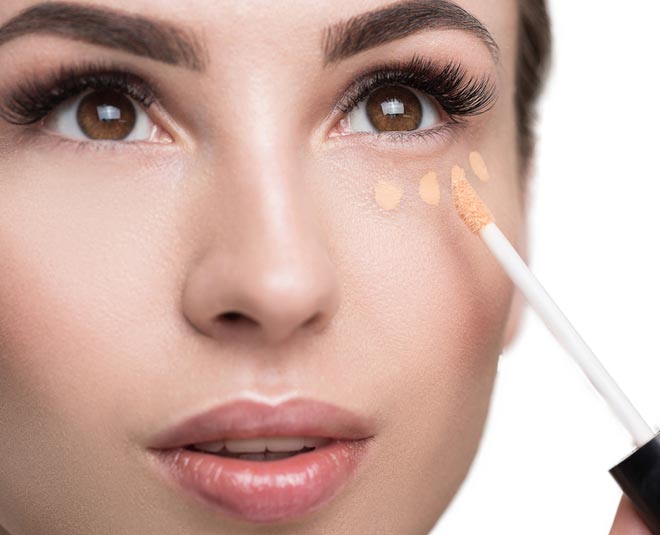 When it comes to the concealer, less is always more. You might have really dark pigmentation on your face but that doesn't mean you would slather on the product. Always pick the product in less quantity.
While concealer brushes are easily available at home, I have always believed in the magic of using your own fingers. That ways, it is easier for you to pick the product and use it.
Don't Miss: How To Use A Concealer To Hide Your Dark Circles And Fine Lines
You can apply the concealer in the form of dots on your face or even mark as inverted triangles under your eyes if that is the only area of concern.
Make sure that you never blend the concealer. The product should be gently dabbed in. For this, you can also use a beauty blender.
After applying the concealer to your concerned areas, always set it with a powder. You can use a setting powder or a regular loose powder.
If you experiment making this concealer at home, do share your experience with us on our Facebook page. For more such beauty related stories, stay tuned!