Asking Money For Construction Of A House To Be Treated As Dowry, Says Supreme Court
Supreme Court recently overturned a judgement by Madhya Pradesh high court which acquitted a husband and father-in-law for a dowry death.
Dowry laws have been in effect in India for decades now. Many laws have been enacted to prohit the practice of dowry in the country, however, they have always been criticised for being ineffective. Though the laws make it illegal to demand or give dowry, there are people who indulge in the practice indirectly at the time of marriage or post marriage.
What Is Dowry?
Dowry, under section 2 of Dowry Prohibition Act, 1961 means any property or valuable given or agreed to be given directly or indirectly by one party to another party or by the parent of either part of person before, at the time of marriage or after the wedding.
According to the law, it is an offence to both take or give dowry. So both the family of bride and groom would be liable for taking dowry or giving dowry.
Punishment For Dowry Death
Dowry death and punishment for dowry death under Indian Penal Code is defined under Section 304B of Indian Penal Code 1860.
If death of a woman is caused by burns or bodily injury or otherwise under normal circumstances within 7 years of her marriage and it is shown that before her death she was subjected to cruelty or harassment by her husband or any relative of her husband in connection with dowry then the death shall be called dowry death. Her husband or relative shall be deemed to have caused her death.
The one who commits dowry death shall be punished with imprisonment for not less than 7 years but it can be extended to imprisonment for life.
Supreme Court's Judgement
Recently, the Supreme Court set aside a verdict by Madhya Pradesh high court which acquitted a husband and father-in-law for a dowry death. They were absolved on the ground that the victim herself had asked her family members to contribute money to construct house and it can't be treated as dowry demand.
However, the Supreme Court overturned the judgement of Madhya Pradesh HC. Their sentence was reduced from imprisonment for life to imprisonment of 7 years which is minimum sentence under Section 304-B under IPC.
Don't Miss:A Proud Win For 39 Women Army Officers Who Will Soon Get Permanent Commission
The Supreme Court bench comprising Justices A S Bopanna and Hima Kohli, said, "In the light of the provision (Dowry Act) that defines the word 'dowry' and takes in its ambit any kind of property or valuable security, in our opinion, the High Court fell into an error by holding that the demand of money for construction of a house cannot be treated as a dowry demand."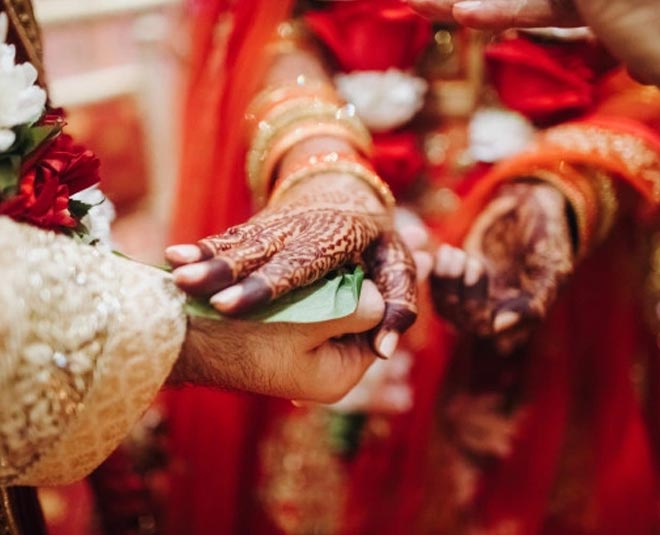 "In this context the word 'Dowry' ought to be ascribed an expansive meaning so as to encompass any demand made on a woman, whether in respect of a property or a valuable security of any nature." "When dealing with cases under Section 304-B IPC, a provision legislated to act as a deterrent in the society and curb the heinous crime of dowry demands, the shift in the approach of the courts ought to be from strict to liberal, from constricted to dilated," the bench added.
Don't Miss: Know The Inspiring Stories Of Supreme Courts's Newly Appointed Female Justices
What Does The Expert Say?
We spoke to Kamlesh Jain, Senior Lawyer, Supreme Court and sharing her take on the judgement, she said, "This was the situation even before this judgement by Supreme Court and there is no difference. Even if the in-laws say that you can give anything to your daughter happily, that too comes in the demand of dowry. Demanding anything before marriage, during marriage and after marriage is demanding dowry and it is an offence. This decision of the Supreme Court, taken in the light of the earlier judgments, is absolutely correct."
What are your thoughts on Supreme Court's judgement on dowry? Share with us on our Facebook page. For more such stories, stay tuned!