Shri Krishna is known as a symbol of love, but Meerabai's love and devotion for Shri Krishna was something different and absolutely pure. Meerabai's story is truly inspirational. This Janamashtami, we are here to tell you all about the devotion of Meerabai towards Shri Krishna. Read on to know more.
Meerabai and Shri Krishna
The great devotee of Shri Krishna, Meera was born in 1498 in a Rajput family of Rajasthan to Raja rattan Singh and Veer Kumari. At the age of four, she witnessed a wedding and asked her mother that who'll be her groom? To this, her mother pointed to the idol of Shri Krishna and said that he'll be her groom.
From that moment onwards, Meera lost in the love of Shri Krishna. As she was growing up, she believed that Shri Krishna was going to marry her. The beautiful girl with a calm nature had a soothing voice and anyone could get lost in her singing.
As she grew up, she was married to the son of Maharana Sanga of Mewar, Rana Sanga. Although, she didn't want to marry as she considers Shri Krishna to be her husband but she married on her family's insistence. Even after she was married, her love for Krishna didn't diminish and she also took her Krishna idol with her to her husband's house.
Meera started visiting Shri Krishna's temple daily after finishing all her daily chores. She used to worship Shri Krishna and sing bhajan's in her melodious voice. Seeing this, her mother-in-law got worried and asked her to worship Kali Mata instead.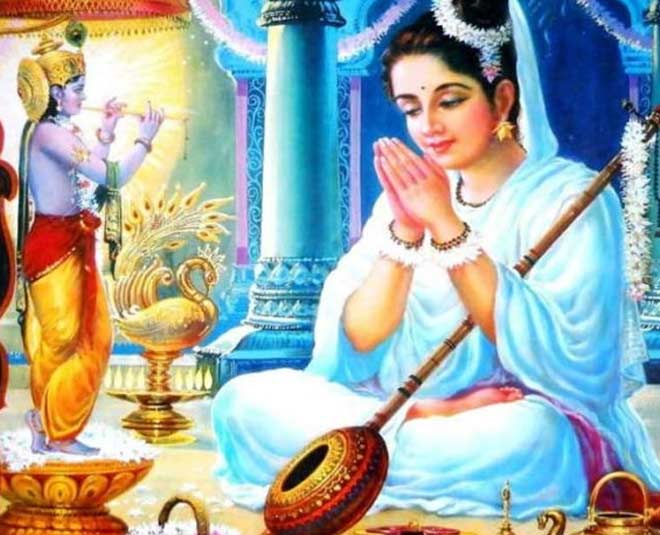 However, Meera refused to do so and told them that she has already dedicated her life to Krishna. After this, Meera's in-laws weren't happy and her sister-in-law Udbai told Rana that she wasn't loyal. This made him very angry and the two reached the temple at midnight.
However, they only found Meera talking alone to the idol and he shouted at her to bring out her lover. At this, she pointed at the idol of Shri Krishna and said that he is the owner of Meera. Upon hearing this, Rana was upset but he still supported Meera.
Meera's in-laws or the new king of Chittorgarh weren't happy with her devotion or her association with other people. Therefore, he sent a basket of garlands with a snake inside to kill her but as soon as she opened the basket, she found an idol of Krishna in between the garlands.
Several other attempts were made to kill Meera but Krishna always saved her. At one point of time, she was given poison in the form of Prasad telling her this was Krishna's Prasad. Although, she knew it was poison but she still consumed it and the poison was turned into Amrit by Shri Krishna.
Don't Miss: Janmashtami 2021: Date, Time, Puja Rules, Significance, All You Need To Know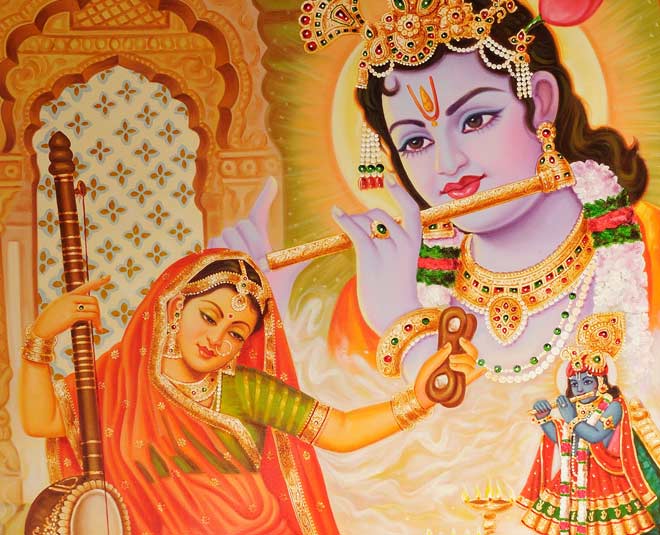 After this, Meera wrote a letter to Tulsidas asking his opinion. Upon this, he replied that leave all those who cannot understand. Only love for God is real and all other relationships don't matter. After getting this letter, Meera left for Dwarka to worship him all her life and sing bhajans for him.
Don't Miss: Janamashtmi Special: Benefits Of Chanting Lord Krishna Mantra, Hare Rama Hare Krishna
After a few years, she was asked by her family to return as Chittorgarh (must-visit places in Chittorgarh) was getting destroyed without her melodious voice. Upon this, she said that she has to ask permission from her husband. They waited for a few hours but she didn't return.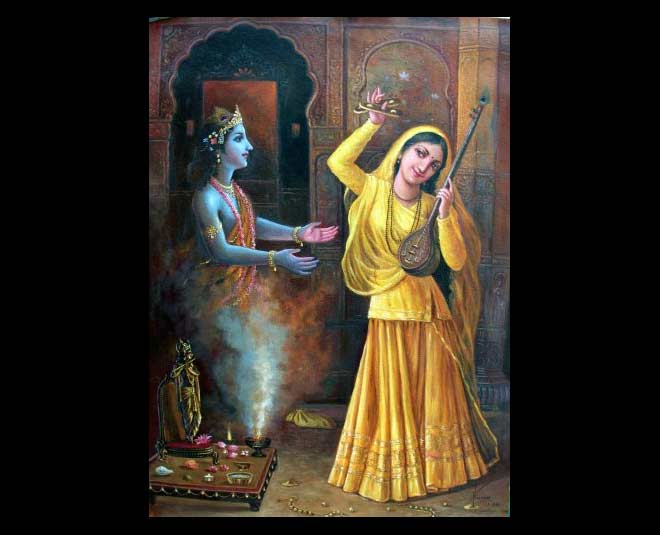 Upon this, everyone went to check on Meera but she wasn't found and just the idol of Shri Krishna was kept wrapped in Meera's saree. It is believed that Meera's soul got immersed in Shri Krishna's idol forever.
For more such stories, stay tuned to HerZindagi!