Janmashtami 2021 is not very off and all religious Hindus have started preparing for the day. On this day, Lord Krishna's birthday is celebrated with millions keeping a fast. As per mythology, Lord Krishna was born on the 8th day of Krishna paksha in the month of Bhadrapada. This year the auspicious occasion is on 30th August and from the right time for puja to keeping the fast the right way, here is everything you need to know.
Puja Timings
This year, the puja timing, as per the Hindi panchang, The Harshan Yoga is after 7:47 am on Janmashtami. This is considered to be a very auspicious day according to astrology.
Ashtami time will begin at 11:25 pm on August 29 and it will end on 30th August by 1:59 pm.
Puja Muhurat to worship Lord Krishna will begin at 11:59 pm and last until 12:44 pm.
Fasting On Janmashtami 2021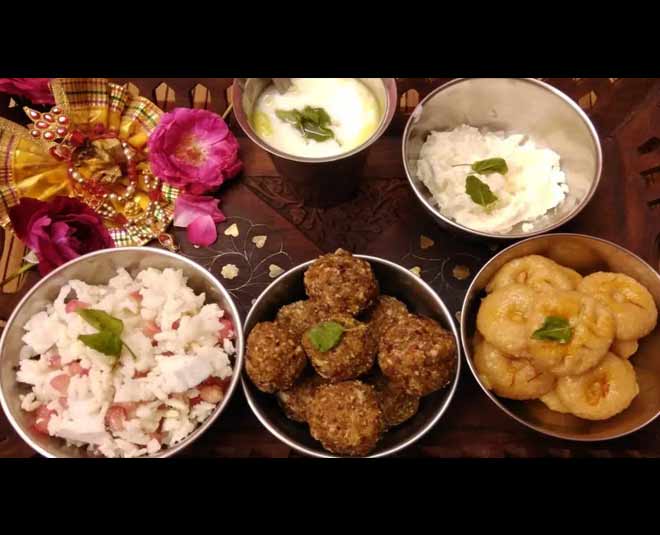 As per astrologers, the fast must be performed after Rohini Nakshatra ends the next day which is on August 31, at 9:44 am.
How To Do Puja On Janmashtami 2021
Put the puja items together which must include white unsalted butter, make or arrange a cradle of baby Krishna, keep a metal idol of Lord Krishna and a dress for his baby avatar. Keep the ornaments, flowers, chandan, kumkum, tulsi leaves, mishri, akshat, kalash, oil lamp, water, incense, paan, supari, fruits like pears, apple, banana, sweet lime, some coins or notes, a whole coconut with the husk.
Once you have all these in place, meditate to connect with Lord Krishna and chant his name. Place the idol in the jhoola and offer water to his feet. Drink the water in your hand after offering it to God. Bathe the idol and then offer fresh baby clothes for Lord Krishna. Offer janeyu, chandan paste, the flute, the mukut and jewellery.
Next, offer tulsi leaves, bhog, incense sticks, fruits and sing the Kunj Bihari Aarti.
Don't Miss: How To Worship Lord Krishna As Per Zodiac Signs According To Astrologer
Kunj Bihari Aarti In English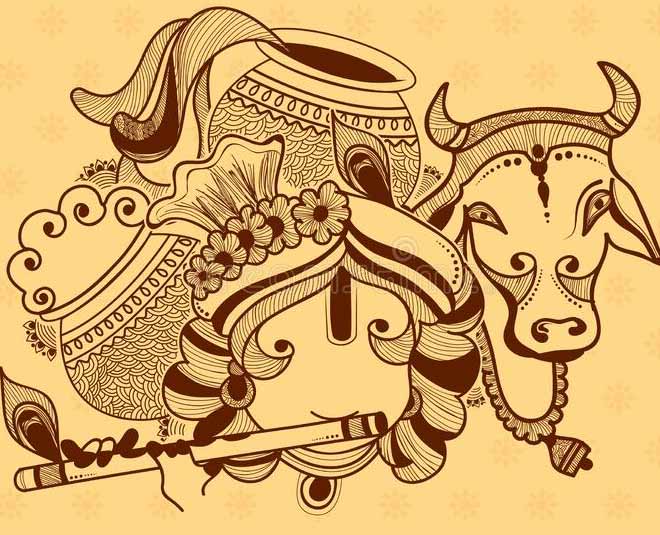 Gale Mein Baijanti Mala,Bajave Murali Madhur Bala।
Shravan Mein Kundal Jhalakala,Nand Ke Anand Nandlala।
Gagan Sam Ang Kanti Kali,Radhika Chamak Rahi Aali।
Latan Mein Thadhe Banamali;
Bhramar Si Alak, Kasturi Tilak,Chandra Si Jhalak;
Lalit Chavi Shyama Pyari Ki॥
Shri Girdhar Krishna Murari Ki॥
Aarti Kunj Bihari Ki
Kanakmay Mor Mukut Bilse,Devata Darsan Ko Tarse।
Gagan So Suman Raasi Barse;
Baje Murchang, Madhur Mridang,Gwaalin Sang;
Atual Rati Gop Kumaari Ki॥
Shri Girdhar Krishna Murari Ki॥
Don't Miss: Must Chant Mantras To Impress Lord Krishna
Aarti Kunj Bihari Ki
Jahaan Te Pragat Bhayi Ganga,Kalush Kali Haarini Shri Ganga।
Smaran Te Hot Moh Bhanga;
Basi Shiv Shish, Jataa Ke Beech,Harei Agh Keech;
Charan Chhavi Shri Banvaari Ki॥
Shri Girdhar Krishna Murari Ki॥
Aarti Kunj Bihari Ki
Chamakati Ujjawal Tat Renu,Baj Rahi Vrindavan Benu।
Chahu Disi Gopi Gwaal Dhenu;
Hansat Mridu Mand, Chandani Chandra,Katat Bhav Phand;
Ter Sun Deen Bhikhaaree Ki॥
Shri Girdhar Krishna Murari Ki॥
Aarti Kunj Bihari Ki
Aarti Kunj Bihari Ki,Shri Girdhar Krishna Murari Ki॥
Wish you a very Happy Janmashtami 2021 and stay tuned to HerZindagi for more ways on how you can celebrate the day.