Krishna Janamashtami is just around the corner. The festival celebrates the birth of Lord Krishna. This year, Krishna Janamashtami will be celebrated on 30th August.
Lord Krishna followers from across the globe worship him on this day by chanting his mantras. One of the most popular Lord Krishna mantras is the hare Krishna maha-mantra.
The mantra goes as -
Hare Krishna Hare Krishna Krishna Krishna Hare Hare
Hare Rama Hare Rama Rama Rama Hare Hare
We asked astrologer Sonia Malik to share some overall benefits of chanting this maha-mantra. Read on.
It Helps Us Connect With Ourselves
As we grow up and get to work to earn a livelihood, things change. With time we slowly start to get inclined towards materialistic things and these change our perspective completely. We start to fear the loss of material things and in between living this fear, we lose our real selves.
Chanting Hare Krishna mantra helps us connect with our real selves. We are able to realise our real dreams, fears.
It Helps Control Our Mind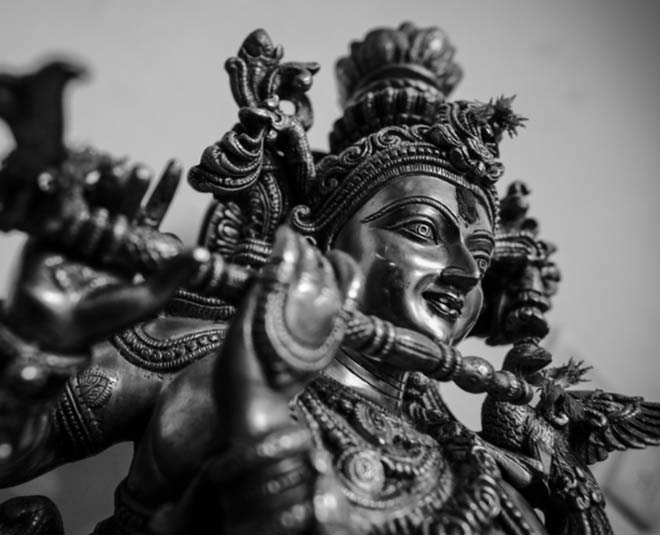 Chanting this mantra can help you get hold of your mind. Why is it important? The expert shared that those who have control over their mind lead a peaceful, happy mind. According to Bhagwat Gita, people who don't have control over their mind, their mind becomes their biggest enemy. Chanting this mantra helps one get peace and control of the mind.
It Makes You Find Happiness
Today, most of us hunt for happiness. Even after having the biggest materialistic things, we fail to find our happiness. That's because in this race to buy the biggest things, we lose ourselves and really forget where we really found happiness. By chanting the Hare Rama Hare Krishna mantra, we are able to connect with God and the association gives us mental bliss.
It Helps You Attain Moksha
Everyone wishes to free themselves from the cycle of life but this liberation isn't easy. This endless cycle of birth and death can be achieved only when we get free from our desire for materialist things completely.
Don't Miss: How To Worship Lord Krishna As Per Zodiac Signs According To Astrologer
People who chant Hare Rama Hare Krishna are able to free themselves from any material desires and connect with the almighty. This further helps in attaining moksha.
It Makes You Build A Strong Relationship With God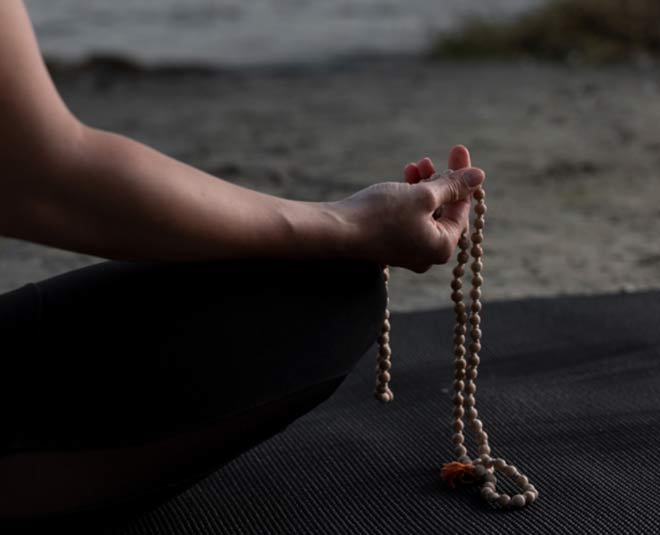 The expert shared that we make a lot of relationships when we enter this life, while some continue to be with us lifelong, others leave us for some reason or the other. Relationships that stay strong and full of love till the end of your life are actually our biggest strength and make our life worth living.
Don't Miss: Must Chant Mantras To Impress Lord Krishna
Chanting this Lord Krishna mantra helps us build another relationship and this one with Lord Krishna, our God. This relationship helps us stay strong all life long and take the right route through the different journeys we pass through.
Overall, chanting the Hare Krishna Hare Rama maha-mantra helps us connect with not just the almighty but also ourselves. It brings a lot of positivity to our everyday lives. The expert suggested that the mantra can be chanted anytime and for any number of times depending on one's choice.
How are you planning to celebrate Janamashtmi this year? Share your thoughts with us on our Facebook page.