Anyone who is following Bigg Boss 13 would agree when I say Shehnaz Gill is one of the most popular contestants on the show. Her housemates also gave her the title of The Most Entertaining Contestant in the Bigg Boss house lately during a task.
When Shehnaz Gill entered the show, she grabbed eyeballs when she called herself Punjab Ki Katrina Kaif. Yes, she adds humor to the vibe of Bigg Boss house but is it all real?
We have noticed her acting very cute and innocent inside the Bigg Boss house, especially when she is around Sidharth Shukla and Paras Chhabra. When with other housemates, we get to see a different side of Shehnaz.
Ex-contestant of the Bigg Boss house, Daljeet Kaur in an interview shared, "She is definitely trying to be good with boys playing the innocent card. She is very intelligent and has done her homework well. Girls are more in the house and it would be interesting to see how far will she be able to continue this game. Her innocent and naive side is all made up. This is not her first show. Yes, she is working in Mumbai for the first time but she has worked in Punjabi industry. This is not her first job and so I don't trust her I know nothing attitude. She is very manipulative. I strongly feel Shehnaz is not innocent and naive. She is definitely faking it."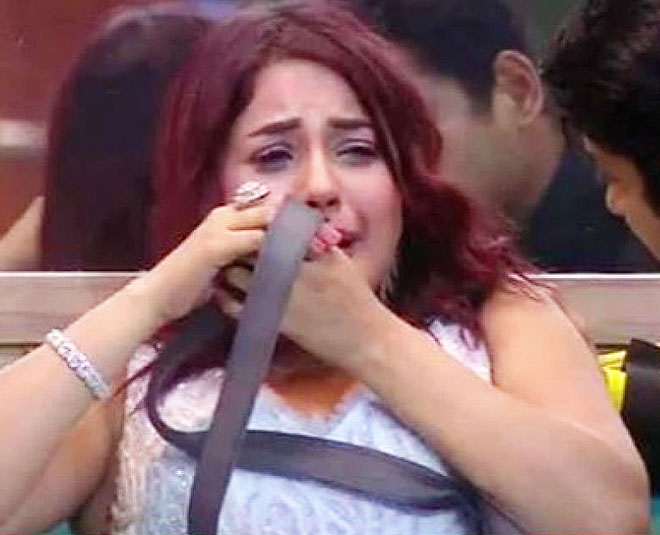 We have noticed her acting very childish inside the house. When Himanshi Khurana entered the Bigg Boss house, Shehnaz Gill was in shock and she started crying like anything. That's when a lot of people thought she was faking all that while inside the house and now she fears that Himanshi would show her real side on the show.
Divya Sharma, who is also a Punjabi artist in an interview talked about Shehnaz Gill. He said, "They are good friends of mine. I have known Shehnaz for the past two years and Himanshi since she did the song 'Main Tera Boyfriend'. I would like to say that Shehnaz is behaving completely fake inside the house, she is not like that in real life. She is behaving very innocent and childish, but it's all fake and she's just trying to get sympathy from fans and Salman Khan."
Even Shefali Bagga, who is now back inside the Bigg Boss house in an interview said that Shehnaz is not that innocent. She shared that Shehnaz is acting like a kid inside the Bigg Boss house to save herself. She is playing safe. Shefali also said that Shehnaz does a lot of annoying things and she is not always entertaining people inside the house.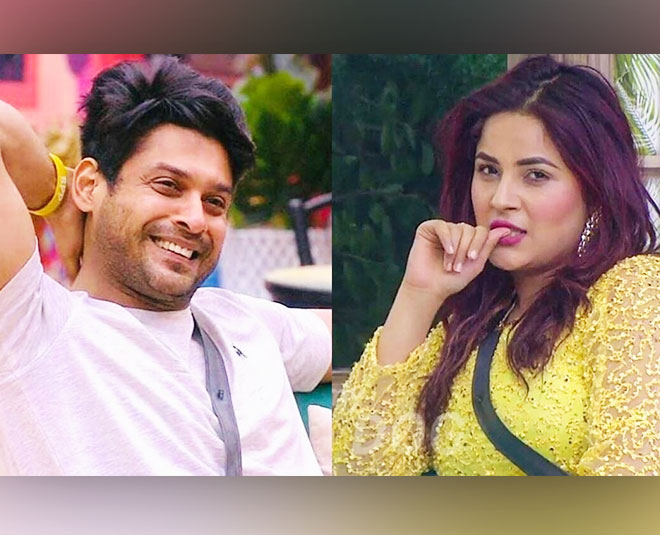 Evicted contestant Abu Malik in his interview shared that Shehnaz did plan everything before entering the house. He said that she is not acting like her real self.
Popular TV actress Karishma Tanna in an interview was asked who according to her is fake in the house and she replied, "I find Shehnaz (Gill) over-smart and over-confident. I don't find her cute at all."
Don't Miss: Have A Look At These Unseen Photos Of Bigg Boss 13 Contestants
Yesterday, when captain Sidharth Shukla got the power of nominating contestants for the week and nominated Paras, Shehnaz got upset. Shehnaz shares really great rapport with Paras and she vowed she won't talk to Sidharth after he made this decision.
That's when we saw Shefali Jariwala and Rashami talking about Shehnaz. The two felt that Shehnaz is playing smart by being with Sidharth and she will never leave his side. In the promo, we also saw Shehnaz going back to Sidharth's room inside the house.
Ever since Shehnaz has made it to the Bigg Boss house, host Salman Khan has been favouring her. When ex-contestant Koena Mitra told him about her behaviour inside the house, Salman immediately took Sana's side. Salman Khan was trolled a lot post that. Still, Salman Khan is seen favouring Shehnaz inside the house. Salman was also trolled when he scolded Himanshi for pushing Shehnaz. A lot of Twitteratis tweeted in favour of Shehnaz and said that it was Sana who provoked Himanshi. Salman also didn't let Himashi speak when she wanted to talk about all that happened inside the house that week.
Looking at Shehnaz Gill's journey, we have noticed that she never really takes any stand for herself. She always looks up to Sidharth or Paras or other members of the house before taking any decision.
Is Shehnaz fooling the audience by playing the cute card? What do you think? Share with us!
Did you like this article ?