Shehnaz Gill is one of the most entertaining contestants this season. Bigg Boss viewers are loving her on the show. With her cute, funny antics, Shehnaz has managed to steal all the attention inside the Bigg Boss house. In a short span, Shehnaz Gill has managed to create a loyal fan base for herself. Now just not the Punjabi industry but the entire country knows her and is loving her on the show.
If you too follow Bigg Boss and Shehnaz is your favoruite contestant on the show then let's take you through some unknown facts about Shehnaz. Here is all you need to know about Shehnaz Kaur Gill.
Also called Sana in the Bigg Boss house, Shehnaz is a popular face from the Punjab industry. She has a huge fan following in the film industry. She has 1.5 millions fans on Instagram. Her Instagram bio reads, "Shehnaaz Shine Snapchat :shehnazsana💫🔥 singer, Model , Actor. ✨You become what you believe, so believe in yourself ✨."
Shehnaz is 26 years old and she stepped into the Punjabi film industry in the year 2015. She first featured in the song Shiv Di Kitaab which was sung by Gurvinder Brar. Shehnaz Gill rose to fame with Garry Sandhu's song Yeah Baby, Majhe Di Jatti with Kanwar Chahal and Guri's song Yaari.
After Shehnaz entered the Bigg Boss house, her music video Veham released. The song has crossed about 20 million views on Youtube. Shehnaz can be seen in a totally different avatar in the song.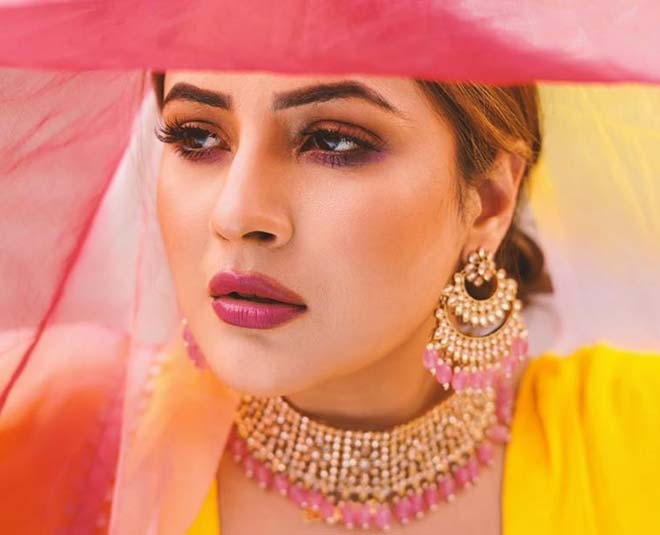 Shehnaz was first seen on the big screen with the movie Kala Shah Kala. The movie also starred Sargun Mehta and Binu Dhillon. Shehnaz completed her studies from Lovely Professional University in Punjab. She is a graduate in Commerce.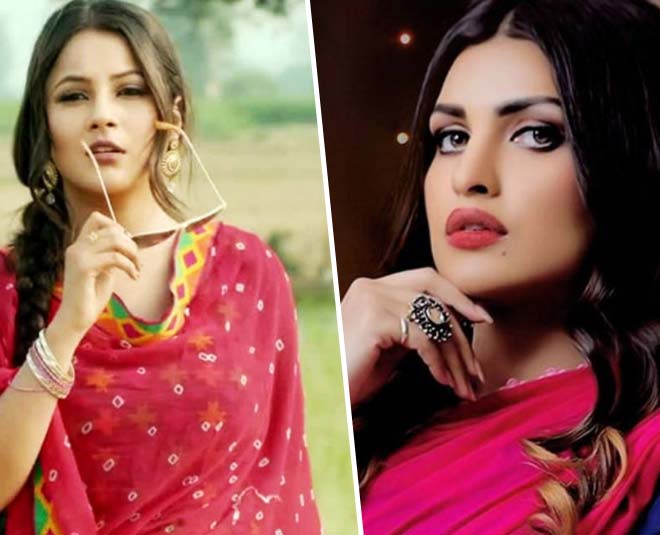 Shenaz AKA Punjab Ki Katrina Kaif got into a controversy after she publicly made fun of Himanshi Khurana's song I Like It. Himanshi Khurana too is a popular face of Punjab industry.
Himanshi Khurana is now inside the Bigg Boss house. Shenaz Gill was completely shaken when she saw Himanshi's entry inside the Bigg Boss house. Shehnaz lost her cool and started crying. She also asked Bigg Boss to call her to the confession room.
Don't Miss: See Leaked Video: Shehnaz Gill Body Shames Himanshi Khurana, BB Fans Say Iski Reality Dikh Gayi
Himanshi on the other side completely ignored Shehnaz. Shehnaz shared with Aarti Singh that she became one of the most disliked celebrities after her controversy with Himanshi Khurana. In yesterday's episode, Shehnaz tried to talk to Himanshi but she wasn't interested. She was firm that she doesn't wish to talk to her. Himanshi Khurana, while talking to the Bigg Boss camera said that if Shehnaz apologizes to her parents on national television then she can think of forgiving her for whatever she did in the past.
Shenaz and Himanshi's fans are having banter on Twitter. A lot of Himanshi's fans think that Shehnaz is playing fake on the show and on the other hand, Shehnaz Gill's fans are calling Himanshi's claims as false.
One comment read, "If she is right then she should not react this way😞 atma ghuss gai kya dolly bindra ki😅 ab dikhega sana ka asli chehra #BiggBoss13."
Another user wrote, Ok since yesterday, "m seeing many ppl judging shehnaz over a lady's statement, that fake hai all, guys agar sana fake hoti tou she would hv acted as if usko koi farak ni pada ,she isn't afraid of any gareebon ki aishwariya rai, she is just concerned abt her image."
Are you following the show? Are you supporting Shehnaz Gill? Share with us!