'God Of Cricket', Sachin Tendulkar's personal and professional life has always been the talk of the town. Millions of his fans across the globe wish to know all about him. If we talk about his personal life, his marriage with Anjali Tendulkar is much talked about. He is one among the many cricketers who married a partner older to him. Do you know how the two fell in love? Let's quickly take you through Anjali Tendulkar and Sachin Tendulkar's lesser known love story. Read on.
When They First Met
Sachin Tendulkar needed no introduction. However, when he got married to Anjali Tendulkar, no one really knew anything about her. Anjali Tendulkar is the daughter of a popular industrialist Ashok Mehta. She worked as a pediatrician.
Sachin Tendulkar and Anjali Tendulkar first met at the Mumbai International Airport. While Sachin Tendulkarwas returning from his first International cricket tour with him team in the year 1990, Anjali Tendulkar was at the airport to receive her mother. They instantly felt something special.
In an interview with PTI as per a report by Bollywoodshaadis, Anjali Tendulkar had shared, "I first met him at the Mumbai airport when he returned from his first tour of England in 1990, after scoring his maiden Test ton. In fact, when I first saw him at the airport, I didn't even know who he was. It was purely by accident!"
Next, Sachin Tendulkar and Anjali Tendulkar met at a common friend's place and got to know each other better.
Sachin Tendulkar And Anjali Tendulkar's Dating Period
When they had first met, Sachin Tendulkar had just started his dating career and Anjali Tendular at that time was practising medicine. As a student, she was quite involved into her studies. Interestingly, she didn't know much about cricket.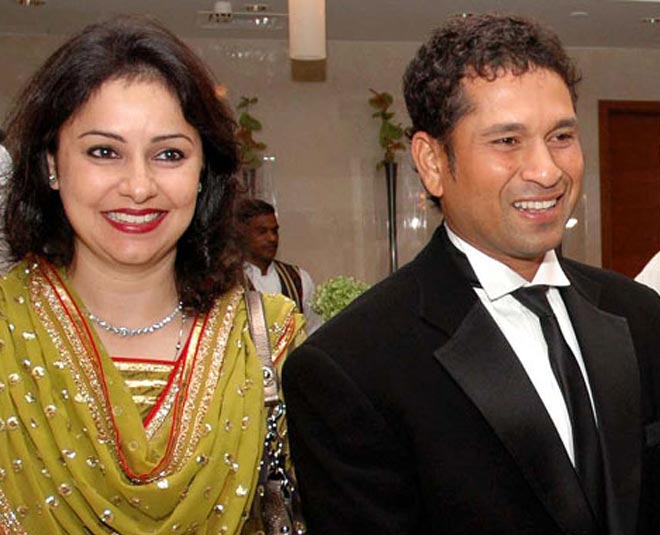 When they started dating, Anjali started to learn more about cricket. In an interview as per a report by Bollywoodshaadis, it was Anjali Tendulkar's less knowledge about cricket that made Sachin Tendulkar fall for her.
Don't Miss: Sachin Tendulkar's Daughter Sara Tendulkar Is A Diva In Making & These Pics Are Proof Of The Same!
Anjali Tendulkar And Sachin Tendulkar's Wedding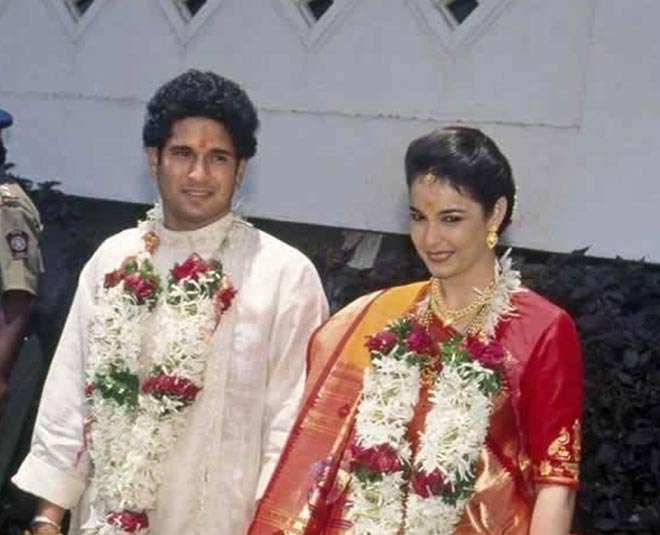 Anjali Tendulkar and Sachin Tendulkar got married on 24th May 1995 after a long dating period of 5 years. They got married at the Jewel of India in Worli, Mumbai. Their engagement ceremony took place at the Breach Candy Club.
After their wedding, Anjali Tendulkar left her career. It was because she failed to maintain a balance between her work, kids and Sachin Tendulkar's cricket tours. However, in an interview she shared that she had no regrets in leaving her profession for her family. A per a report by Bollywoodshaadis, Anjali Tendulkar in an interview said, "I could not be married to Sachin and also have a full-time career. It wasn't possible because he depends on me for almost everything. It was my decision. With Sachin not around and me with two kids at home, it wouldn't have been possible. I took a decision and I have never, ever regretted it."
Don't Miss: Anjali Tendulkar- The Woman Behind Master Blaster Sachin Tendulkar's Success
The Much Talked About Age Difference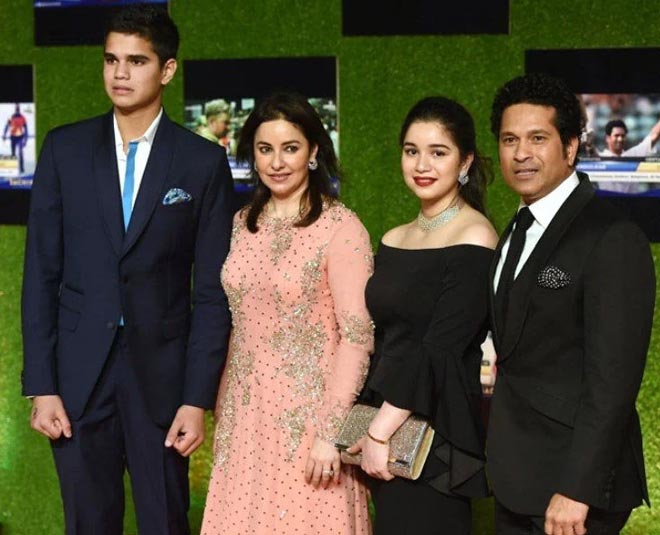 Even decades later today, the age difference between Sachin Tendulkar and Anjali Tendulkar is much talked about. The two have a 6 years age difference. Anjali Tendulkar is 6 years older than Sachin Tendulkar.
In the year 1997, Sachin and Anjali Tendulkar were blessed with their first child, Sara Tendulkar. Two years later, they were blessed with a baby boy, Arjun Tendulkar. Both Sara and Anjali Tendulkar are popular celebrity kids. Sara Tendulkar is quite popular on social media. She recently made her modelling debut. On the other hand, Arjun Tendulkar is a bowler. He was bought by Mumbai Indians last year during the IPL.
Coming back to Sachin and Anjali Tendulkar's love story, what are your thoughts? Share with us on our Facebook page.