B-town is known for its fragile relationships and also for giving us major couple goals. Many have become the epitome of love and marriage, and then there are others, who established a new definition of being together as partners. One such bond is between Randhir Kapoor and his estranged wife Babita.
The couple tied the knot on November 6, 1971, post the release of their film Kal Aaj Aur Kal. The news of their nuptials at the time spread like a wildfire and so did their separation when they decided to live under different roofs, just after two years of their courtship. The son and the daughter in law of one of the biggest clans of Bollywood are not divorced but just lives separately.
This may sound odd to many, but this is how the popular love birds of their era have been working their relationship from all these years. They fell for each other on the set of film Sangam. If media reports are to be believed, this is where both the veteran actors met for the first time. The time went by and they started meeting and spending more time together while working in films like Kal Aaj Aur Kal and Jeet.
Both of them never publicly addressed their parting, until recently when Randhir Kapoor opened up about his bond with estranged wife Babita. Emphasising on that they are not "enemies" but partners who decided to live in separate residences, the 73-year-old actor said, "She's a crucial part of my life. She has given me two lovely kids. We are all grown-up people, and we preferred to stay separately, we are not enemies."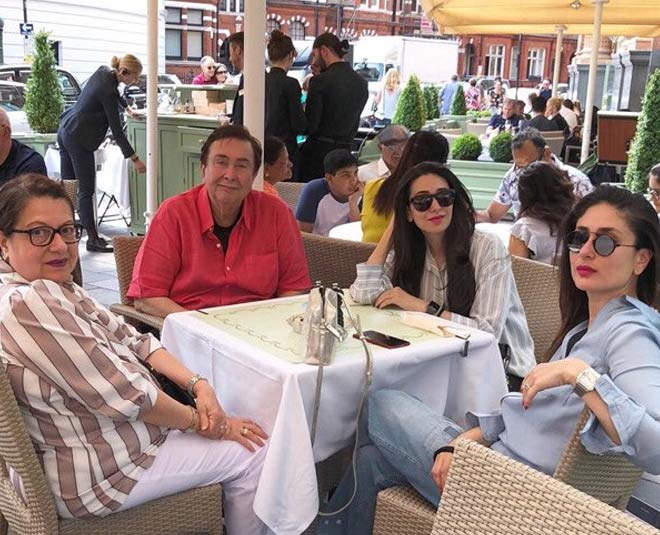 Both of them are often seen attending family weddings, dinners, birthdays, anniversaries, get-togethers, etc together. However, everyone knows they have their own differences. After all, something made them have separate houses from almost two decades, besides having two daughters, Kareena and Karisma Kapoor.
"She found that I was a terrible man who drank a lot and came home late, which was something she didn't like. And I didn't want to live the way she wanted, and she couldn't accept me as I am, though it was a love marriage. So it's okay. We had two lovely children to look after. She brought them up in the best way and they have excelled in their career. What else I could have asked for as a father?", said Randhir while talking about his relationship to one of the leading newspapers.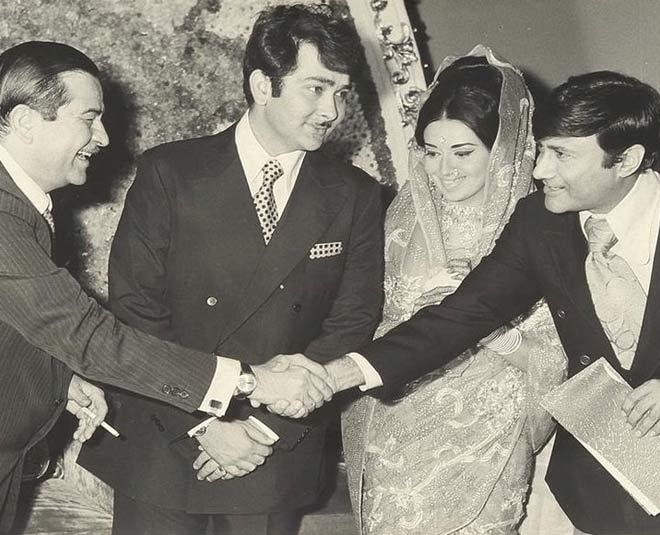 While many would get a divorce in such a situation, Randhir Kapoor thinks differently. According to him, they don't need to go down the path of divorce since both of them "don't intend to get married again." "Divorce for what? Why should we head for divorce? I don't intend to get married again, and nor does she," he said.
Babita continued as a single mother and raised both her daughters mostly by herself. However, father to two most popular actresses of Hindi cinema showed up when needed, as per his younger daughter, Kareena Kapoor Khan.
She, who is soon to welcome her second child opened up about her parent's unconventional relationship recently and said, "My mother is my best friend but I adore my father because I respect and love him a lot. He is not very in-your-face because he is someone who has always chosen to be at the back. He is not someone who is commanding the attention and wants that. He is silently always there for us and I know it."
"My parents have a lovely relationship because sometimes, two people realise that their lives aren't exactly going the way they planned, so it's better that they don't stay together but they can still be friends and sometimes, take decisions about the kids. It's not necessary that they have to be staying under the same roof or being there 24*7 together," Kareena Kapoor added.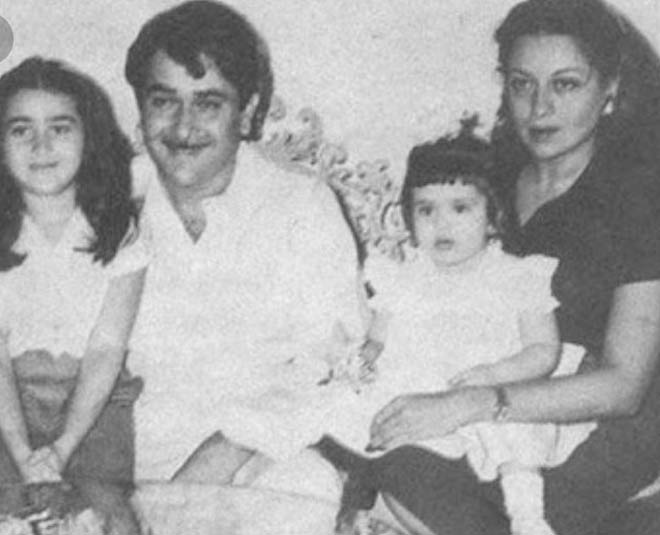 Don't Miss: After Years Of Bad Blood, This Brought Sisters-In-Law Neetu & Babita Kapoor Together
Kareena also explained how she and her sister understood the situation from a very young age. "I think both Karisma (Kapoor) and I understood that at a very early age, that this kind of relationship can exist as well. It has existed for almost 35 years with my parents and I see that in times when they need to come together, they are always together, but they prefer to have their day-to-day lives separately, which is wonderful," said the actress.
Don't Miss: Karisma Kapoor & Abhishek Bachchan Parted Ways After Engagement, Here's The Real Reason Behind It
If you liked this article, do comment on our Facebook page. Stay tuned to HerZindagi to read more such stories.