Bollywood is known for its extravagated wedding ceremonies and most mysterious breakups. Be it Amitabh Bachchan and Rekha's separation or Shahid and Kareena Kapoor's rift, all of these estrangements were baffling and therefore' left the fans with several questions. One such split-up was of Abhishek Bachchan and Karisma Kapoor. The announcement of their nuptials on the occasion of Big B's 60th birthday made headlines and fans extremely happy, but just after a few months, the love birds ended their years-long relationship.
While the two significant families of the film industry, the Bachchans, and the Kapoors are already related, as Nikhil Nanda, Raj Kapoor's grandson, is married to Abhishek's sister Shweta Bachchan, the two families were not able to celebrate another union. There are several revelations about the same, but the most plausible one is Karisma's mother Babita's interference, which drove a wedge in her daughter and Abhishek's relationship.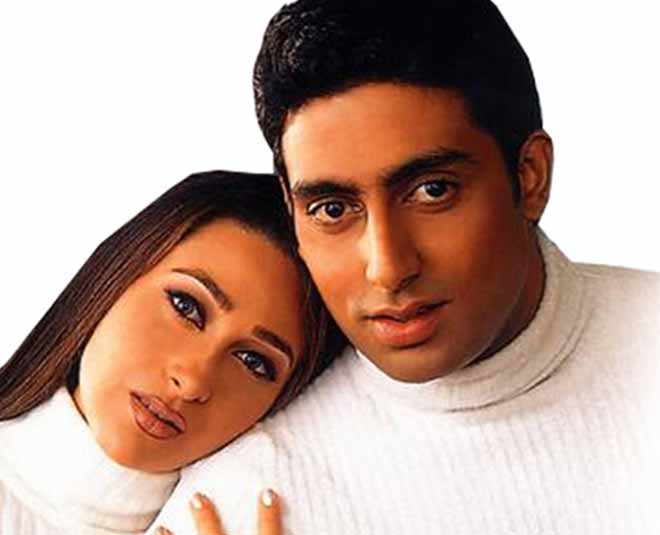 Karisma and junior Bachchan started indulging in serious conversations at Shweta and Nikhil's marriage in 1997. And in no time, they began dating. It was around a five years-long relationship, post which, Lolo herself made the announcement of her engagement and was quoted saying, "It feels wonderful to be a part of this family." But, as per media reports, it was Babita's urge to provide financial stability to her daughter, which ruined things between the couple, that was loved by all.
Don't Miss: Know All The Secrets Behind Amitabh & Jaya Bachchan's Hush-Hush Wedding! See Pictures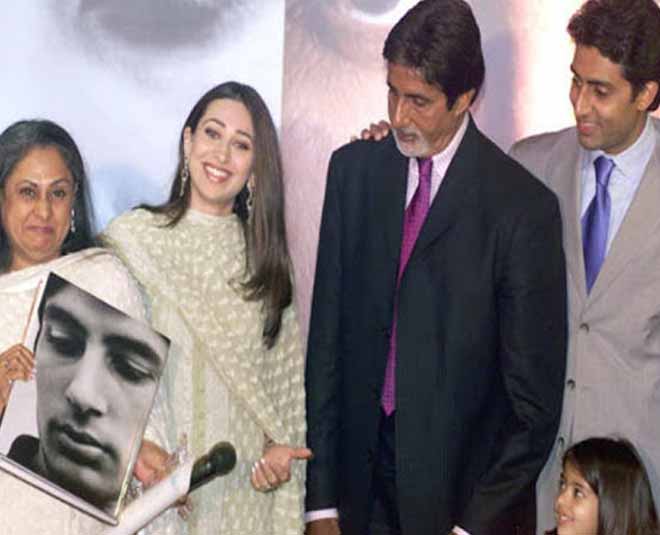 After her separation from Randhir Kapoor, Babita raised both her daughters all by herself, and perhaps, this was the reason, she didn't want her daughter Karisma Kapoor, who was at the top of her career at that point, to settle for anything less. Also, Abhishek, on the other hand, was making efforts to make his name in the industry. His family, on the other hand, was going through a very rough patch. Bachchans were in debt and were facing a lot of financial problems after investing in a failed production house.
Reportedly, Karisma Kapoor's mother was also not very sure of junior Bachchan's acting abilities and that's why she demanded an agreement, wherein, Babita wanted Amitabh to transfer a chunk of his wealth to Abhishek so that her daughter would have been financially secure. Since Bachchans refused to agree to comply, it resulted in Abhishek and Karisma's break-up.
Don't Miss: Aishwarya And Abhishek Bachchan's Wedding Card Had A Beautiful Lord Ganesha Idol, A Hindi Poem, See Pics
It is also believed that Jaya Bachchan also had a role in his son and Karisma's breakup. In order to have better control over Abhishek's life, actress Jaya asked Lolo to leave her blooming acting career to tie the knot with junior Bachchan. To date, both of them, or their families have not revealed the actual reason behind the breakup, but it seems like they and their families moved on a long ago.
On a few occasions, like at Mohit Marwah's wedding celebrations at the Waldorf Astoria Ras Al Khaimah in Abu Dhabi, they both were seen under the same roof and both even looked extremely comfortable with each other. They also posed for a few snapshots with Shweta and other family members.
If you liked this article, do comment on our Facebook page. Stay tuned to HerZindagi to read more such articles.
Image Courtesy: Sahiwal TV, Pinterest