Lovingly called Pahira by their fans, Paras Chhabra and Mahira Sharma are back together. During their stint on Bigg Boss 13, Paras and Mahira shared a great bond and their 'special' friendship helped them grab a lot of limelight. Their chemistry was loved by the viewers of the show and they all wanted them to see the two together, once again.
Now pictures of Paras and Mahira dressed in wedding attire are going viral on social media. Dressed as bride and groom, Pahira gave their fans a lot of hopes. However, let us tell you that the two have come together for a new music video. It all got clear when a video of Paras Chhabra from the sets of the shoot. He cane be seen taking a selfie video with Mahira Sharma and some other artists. We can also see a stage in the video. So its quite clear that they were shooting a wedding music video. Have a look at some of these pictures and videos from the sets of the shoot.
What's interesting among all the posts up on social media is this post by Paras Chhabra. Paras posted a picture of himself on his Instagram and captioned it, "One women man... 😜😜😛😛😅😂🤣😭#mujhsedostikaroge #AabraKaDabra #paraschhabra #pahira #biggboss13 #abrakadabraparaschabbra."
Don't Miss: Paras Chhabra's Ex-Girlfriend Akansha Puri To Enter Mujhse Shaadi Karogi Soon; Deets Inside
We wonder if he is hinting at Mahira Sharma as his only woman here. If it's true by any chance then we are sure Pahira fans will jump with joy.
Don't Miss: Mujhse Shadi Karoge: All You Need To Know About Bigg Boss 13 Finalist Paras Chhabra's Past Relationships
Paras Chhabra is currently a part of the show Mujhse Shadi Karoge where he is looking for his potential partner. For those who don't know, Paras Chhabra was earlier dating Akanksha Puri, however, he broke up with her on national television. By the end of the show, Paras cleared his attraction towards Mahira Sharma. Seeing Paras and Mahira's closeness inside the Bigg Boss house, Paras Chhabra's ex-girlfriend, Akanksha Puri questioned their relationship.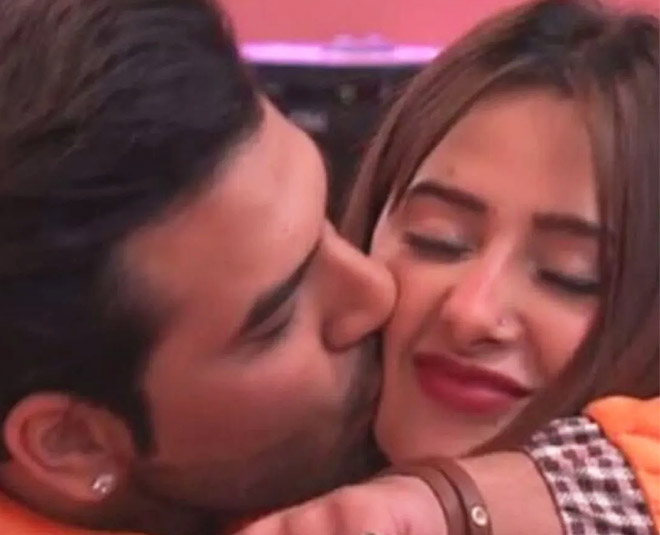 Recently, Mahira Sharma talked about Paras Chhabra and Akanksha Puri's breakup. She said, "I wanted to make one thing very clear that had I been the reason behind Paras and Akanksha's breakup I would have been his girlfriend today. I am a very straightforward person when it comes to relationships whether it is with friends or a partner. I was very clear that he was already involved with someone and being a girl I can respect another girl's feelings."
Mahira Sharma also talked about the infamous love bite. She said, "I don't know when Akanksha saw a love bite on my body. There was an incident when Sidharth was teasing me and we were having fun. I had an allergy and he joked, saying that I had a love bite on my neck. I even tried to stop him but he carried on with his joke. I feel it's okay when friends pull each other's leg or joke. But I always knew that people who are watching outside will assume things and will actually feel that I had got a love bite."
Coming back to Paras and Mahira, we are excited to see their new music video. What about you?