The popularity of Bigg Boss 13 finalists Shehnaz Gill and Paras Chhabra have got them another show with the channel. This new show is called Mujhse Shadi Karoge. This can be called a 'Swayamvar' where Shehnaz and Paras will be looking for their partners. Both Shehnaz and Paras will be locked up in the house with the contestants and they will select their partner by the end of the show. It will be interesting to see Paras Chhabra choosing his partner on the show.
While Paras was inside the Bigg Boss house, his relationship was one of the most talked-about things. Paras who was in a relationship with actress Akanksha Puri before entering the show tried to break up with her on various occasions on national television. He was also linked with co-contestant Mahira Sharma on the show. The two expressed their feelings to each other in different ways while they were inside the Bigg Boss house but never made it all official.
Do you know, Paras Chhabra has dated some popular telly actresses in the past? Read on to know everything about his past relationships.
Sara Khan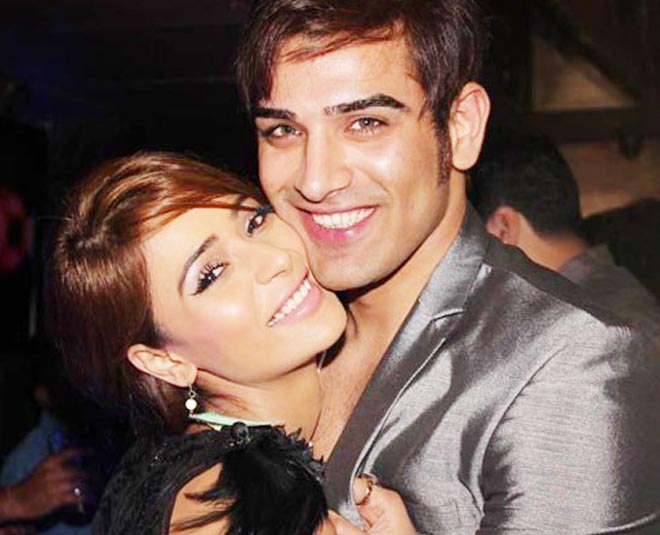 Paras Chhabra dated actress Sara Khan for a short period of time after the two shot for a romantic album song. A lot of their pictures went viral post this video shoot. However, the two parted ways. Sara Khan also accused Paras Chhabra of using her name to get famous.
Pavitra Punia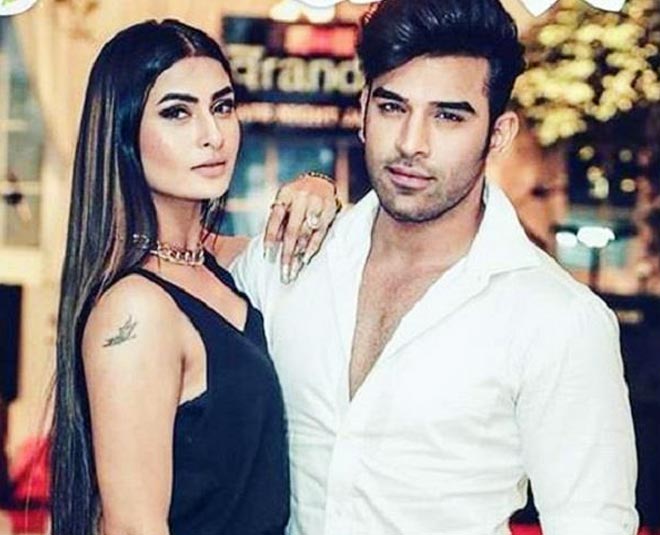 Paras and Pavitra were dating each other for a long time. For those who don't know, Pavitra is a model turned actress. She was also one of the contestants on the show Splitsvilla. People were loving their chemistry but things didn't work between the two and they broke up.
Don't Miss: Watch Video: Shehnaz Gill, Paras Chhabra Holding Hands Under Pillow Inside The Bigg Boss House
Akanksha Popli
Paras Chhabra was one of the contestants on Splitsvilla season 5 and was paired with a girl called Shivangini. However, he was evicted from the show and he made a comeback and chose Akanksha Popli as his new partner. Soon, they came close and viewers started to love their chemistry. While everyone was loving them on the show, expecting them to continue their relationship, they broke up as soon as the show ended.
Don't Miss: Bigg Boss 13: Salman Khan Loses His Cool Again, Shares The Truth About Paras Chhabra & GF Akanksha
Akanksha Puri
Paras Chhabra's relationship with Akanksha Puri was one of the most talked-about things on the Bigg Boss show. While he was on the show, he talked about getting her tattoo removed from his wrist and breaking up with her as soon as the show is over.
Talking about his breakup in a recent interview, he said, "I've cleared it out ample of times in front of the cameras about my breakup with her. It now makes no sense to add fuel to the fire. However, I have understood one thing that if during my absence, she can spill out personal details in the media, then it is crystal clear that we cannot have a future together. So, it is better to move on in life, and embrace positivity. All negative things have been said and done, it's time now to move towards an optimistic environment."
During his stint on Bigg Boss, Paras Chhabra also made headlines for his closeness to Mahira Sharma. Even the host of the show, Salman Khan questioned their bond and said it looks more than friendship. Paras Chhabra's ex-girlfriend, Akanksha Puri also expressed her dislike for Paras and Mahira's proximity on the show.
In a recent interview, Mahira Sharma talked about her relationship with Paras. She said, "Agar aisa kuch hota toh main bol deti ki kuch hai, and nahi bhi bolti toh at least main usse yeh Swayamvar show toh nahi karne deti. Woh kar raha hai Swayamvar matlab woh mera sirf dost hai (If there was anything between us, I would have admitted to it. Even if I would not have admitted to it, at least I would not let him be a part of this Swayamvar. If he is doing the show, it is obvious that we are just friends)."
Now with this new show, we wonder if Paras Chhabra will finally find the girl he has been looking for. In a recent interview, he cleared that his mother's decision would be the last decision when it comes to his marriage.