Makar Sankranti or the harvest festival holds utmost importance and is celebrated with lots of delicious food, flying kites, folk songs, and dance rituals.
When we talk of food preparations for this big festival, many of you may imagine some fine delicacies but do you know the humble khichdi is one of the most important food items?
A simple one pot meal prepared using rice and lentils, khichdi holds a lot of mythological and cultural significance. The Sankranti celebrations are incomplete without its preparation.
Why Is Khichdi Eaten On Makar Sankranti?
On the occasion of Makar Sankranti, people worship Hindu God Gorakhnath who was a Hindu yogi. On this day, people serve khichdi prepared using rice, lentils, and haldi to seek blessings for a good harvest season ahead. There is an idol of him present in a temple in Garkhnath, Uttar Pradesh. Khichdi is prepared in a huge quantity on this day and served to all the devotees as prasad on this day.
Makar Sankranti celebrates the harvest festival and on this day, the khichdi is made using freshly harvested rice and lentils. The preparation of this food dish represents life and regeneration. It further hints at the beginning of the new harvest year.
Do you know, eating khichdi on Saturday is considered auspicious? Many people believe that consuming khichdi on Saturday helps in minimising the effects of Lord Shani Dev in their lives. They believe that having khichdi on this day makes Lord Shani happy. Some people also believe that having khichdi on any other day is inauspicious.
Don't Miss: From Lohri To Makar Sankranti: Make Merry With These Festive Delicacies
What Is The Nutritional Value Of Khichdi?
Khichdi is one of the healthiest food dishes you can consume. This simple rice and dal one-pot recipe is packed with nutrients and is extremely light on the stomach. Khichdi is a wholesome dish that fuels your body with protein, carbohydrates, vitamin C, calcium, dietary fibre, and potassium. Adding some ghee to the khichdi can further increase its nutritional value.
What Type Of Khichdis Can You Prepare On Makar Sankranti?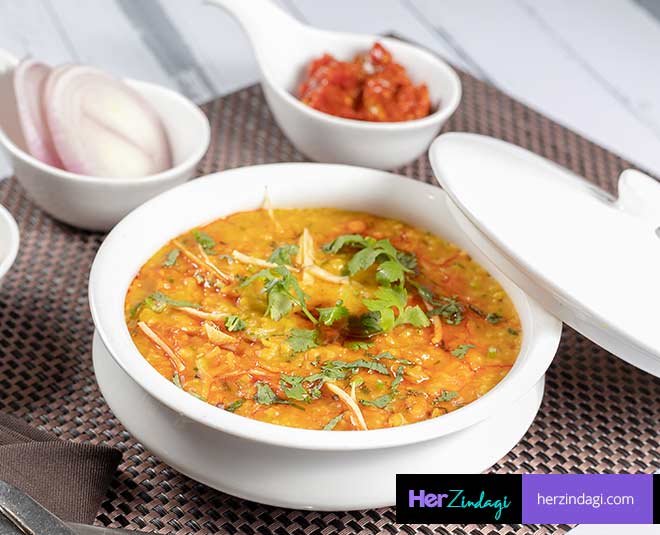 Khichdi is a simple dish to prepare but it can be done using different ingredients and recipes. If you wish to turn this simple recipe into a delicious delicacy then you can try making khichdi recipes like palak dal khichdi, sabudana khichdi, aloo ki khichdi, dalia khichdi, bajre ki khichdi.
Don't Miss: Makar Sankranti 2020: Importance, Puja Timings And Vidhi
Why Do We Celebrate Makar Sankranti?
Makar Sankranti is celebrated every year on 14th or 15th January. The day marks the first day when the sun transits into the Capricorn which is known as Makara. The festival also marks the end of the winter season. Do you know it is also the darkest night of the year? It also hints at the longer days coming ahead. Makar Sankranti marks the beginning of the Uttarayana period which is considered highly auspicious.
How Do People Celebrate Makar Sankranti?
On the occasion of Makar Sankranti, people wake up early in the morning and worship Lord God. On this day, people take a dip in the holy waters and chant mantras. Flying kites on this day is considered auspicious as it marks new beginnings and prosperity. Kite flying competitions are held all across the country.
Due to the pandemic, the celebrations this year may not be the same. How are you planning to celebrate the festival this year? Share your thoughts with us! For more such stories, stay tuned!