Kareena Kapoor and Saif Ali Khan welcomed their second child, a baby boy earlier this year. Unlike last time, Kareena and Saif clearly wanted to keep their second son away from the limelight which is why they didn't even reveal the name of their baby boy.
The couple also didn't share an official picture of their second baby on their social media. However, sometime back, Kareena Kapoor's father, Randhir Kapoor had accidentally posted a picture of him on his social media and deleted it later.
Before veteran actor Randhir Kapoor could delete his post, it was seen by a lot of netizens and picked by some media houses too. The picture had a collage of Kareena and Saif's two baby boys.
Randhir Kapoor Confirms The Name Of His Second Grandson
Ever since Kareena Kapoor and Saif Ali Khan welcomed their second baby, their fans have been waiting to know what they have named their second child. Recently, some reports suggested that the couple has named their second baby Jeh but there was no confirmation on the same. Some reports also suggested that Kareena and Saif have finalised the name Mansoor for their second son after the name of Saif Ali Khan's father, Mansoor Ali Khan Pataudi.
Now Kareena Kapoor's father Randhir Kapoor in an interview with news agency PTI confirmed that his grandson has been named Jeh. He said, "Yes, Kareena and Saif's son has been named Jeh recently."
What Is The Meaning Of The Name 'Jeh'?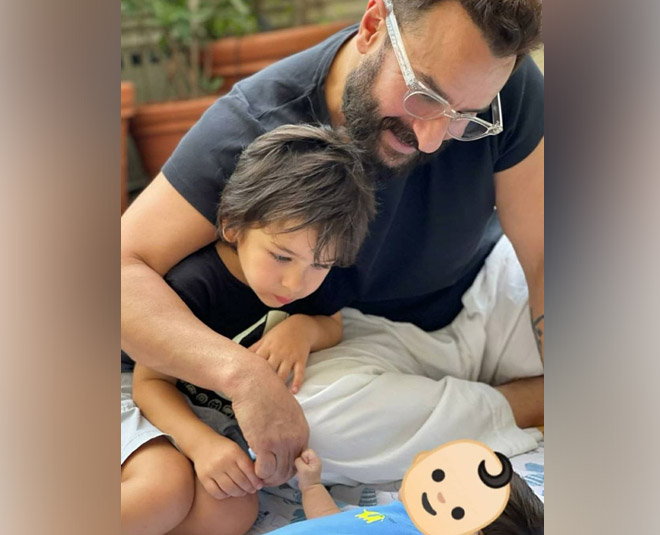 Wondering what does the name 'Jeh' mean? Well, according to reports, the name Jeh means blue crested bird. In Parsi, it means, "To come, to bring". How beautiful is that! Right?
Don't Miss: Meet Kareena Kapoor's Third Child, Bebo Steps Into The Shoes Of A Writer
Kareena Kapoor's Decision To Not Reveal Their Second Baby's Name
On her chat show 'What Women Want', Kareena Kapoor Khan told Neha Dhupia that after the whole controversy of her first son, Taimur, both she and Saif have decided that they would keep the name of their baby for a last-minute surprise.
For those who don't know, Saif Ali Khan and Kareena Kapoor's first son Taimur Ali Khan was surrounded by many controversies because many believed that he was named after a Turkish ruler.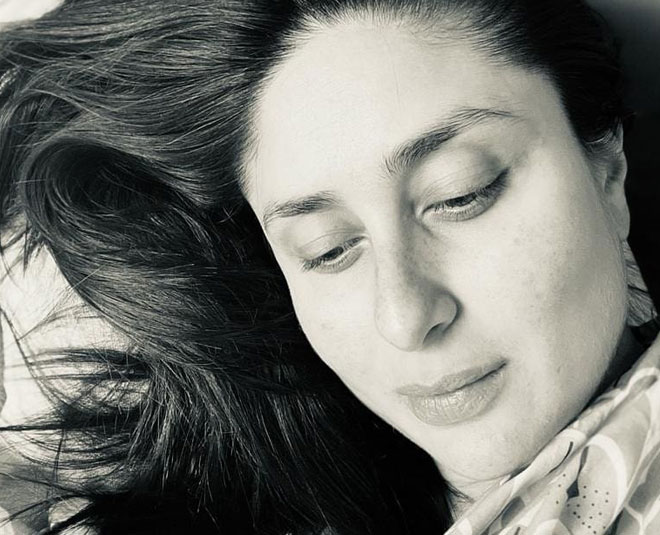 In an interview with a tabloid, Saif Ali Khan had shared that the idea behind naming his son Taimur was not to offend anyone. Both he and Kareena loved the name and its meaning. He also shared how he felt all the drama around the name of his son was unnecessary.
Don't Miss: Kareena Kapoor's Second Son Looks So Much Like Taimur, Nana Randhir Kapoor Shares First Pic On Instagram
Saif Ali Khan further shared that the name of the Turkish ruler was Timur and not Taimur. He shared that Taimur is an ancient Persian name that means iron.
Kareena Kapoor Khan recently also announced her pregnancy book titled 'The Kareena Kapoor Khan Pregnancy Bible'. Bebo revealed the cover of the book with a special post and called it is 'third child'. The book, as she shared was a personal account of her physical and emotional experiences during both her pregnancies.
Coming back to Kareena Kapoor and Saif Ali Khan naming their second son Jeh, what are your thoughts on it? Share with us on our Facebook page. For more such stories, stay tuned!