Kareena Kapoor and Saif Ali Khan recently announced the arrival of their second baby. Their official statement read, "We are very pleased to announce that we are expecting an addition to our family!! Thank you to all our well-wishers for all their love and support. -- Saif and Kareena." Recently, soon-to-be parents again, Saif and Kareena took a fun rapid-fire and talked about being parents.
On Holding Taimur Ali Khan In Their Arms For The First Time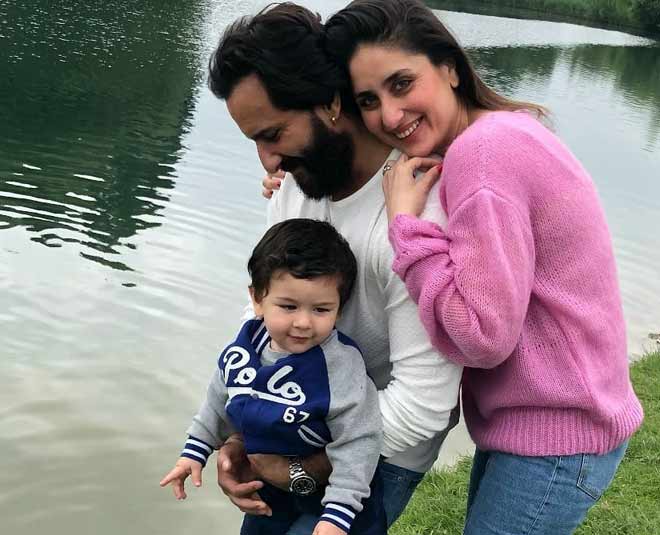 Kareena Kapoor shared that even though she carried Taimur for 9 months but holding the baby for the first time was a surreal experience. Saif Ali Khan, on the other side, said that one can't describe the experience in one word.
On being asked who does all the pampering to their little munchkin, Saif Ali Khan pointed out at Kareena and she agreed she does!
Don't Miss: Rani Mukerji Is To Be Thanked For Kareena & Saif Ali Khan's Flawless Marriage
On Being Pregnancy During The Pandemic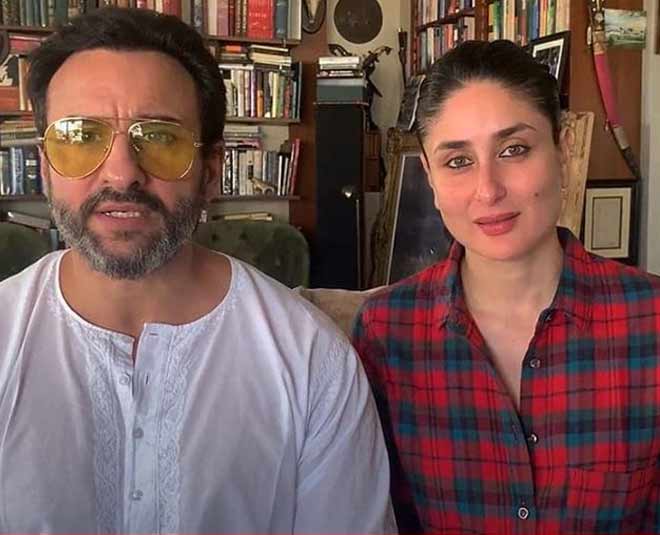 During her first pregnancy, Kareena Kapoor Khan was super active till the last stages of the pregnancy but this time it won't be the same. In an interview, Kareena Kapoor shared that she won't be able to be that active due to the coronavirus pandemic. On the work front, Kareena Kapoor will be next seen in Aamir Khan starrer, Laal Singh Chadha. She shared that she is yet to finish the shoot. Aamir Khan has agreed to shoot her portion in the firm first so that they can wrap up before her baby bump starts to show.
Kareena Kapoor also shared that during her first pregnancy, she gained a lot of weight due to excitement but this time she will not take it for granted. She shared, "Last time, I just took myself for granted and became huge. I put on 25 Kgs. I don't want to do that. I just want to be healthy and fit. I think the first time, it's just excitement. Everyone's like parathe khao, ghee khao, doodh piyo, besan ka laddoos are coming. And now, I'm like listen I have done it before, I know what my body requires. My doctor's like 'listen you are not eating for two, that is just a myth. Just be healthy and be safe.' And that is what I am trying to do."
Don't Miss: Here Is What Kareena Kapoor Khan Has To Say About Taimur's Future In Bollywood
On Taimur's Reaction
Kareena Kapoor Khan also talked about Taimur Ali Khan's reaction to the arrival of the second baby. She said, "He is figuring out things. He is very ahead of his age. We never treated him like a kid. We treated him like an equal and adult. He is a giving boy and that he is ready."
The Coronial Baby
Do you know, babies who are being conceived during this pandemic are being termed as Coronials. These will be the kids who were conceived during the quarantine and will born in December 2020 or until Spring next year. They can also be referred to as Covid-kids.
The Kapoor clan is really excited about the arrival of Kareena's second baby. In an interview, when Randhir Kapoor was asked if the family wants a baby boy or girl, he said, "No preferences, daughter or son. We just want a healthy, happy child. And, let me tell you that the entire khandaan is looking forward to this." He further shared, "I am absolutely delighted, I have been telling Kareena for so long that Taimur needs a brother or sister to play with. We are all very happy and we pray, it's a healthy, happy child."
Ever since Kareena Kapoor and Saif Ali Khan have announced the arrival of their second child, we can't keep calm! Kareena Kapoor will be delivering her baby next year in February. For more updates on the story, stay tuned!