The power couple of the Bollywood, Kareena and Saif Ali Khan often make headlines for giving us major couple goals. Their love story seems nothing less than a perfect fairy tale. But just like us, they also had their scepticisms, up and downs in the beginning. When in doubt, people take relationship advice from their near and dear ones. The same happened with Saif Ali Khan. He and Rani Mukerji, who have worked together in a couple of hit flicks, such as, Hum Tum, Ta Ra Rum Pum and Thoda Pyaar Thoda Magic, etc, share a very sweet bond. The 42-year-old actress gave Saif relationship advice that helped him to strengthen his connection with the love of his life, Kareena Kapoor.
Saif Ali Khan talked about the valuable tip by Rani during his appearance on Kareena's talk show, 'What Women Want.' The adorable couple discussed their marriage and spilled a few beans. Only when they started discussing gender roles, a revelation by Saif left his wife speechless. He revealed Rani Mukherji had advised him to "behave like you are in a relationship with a man."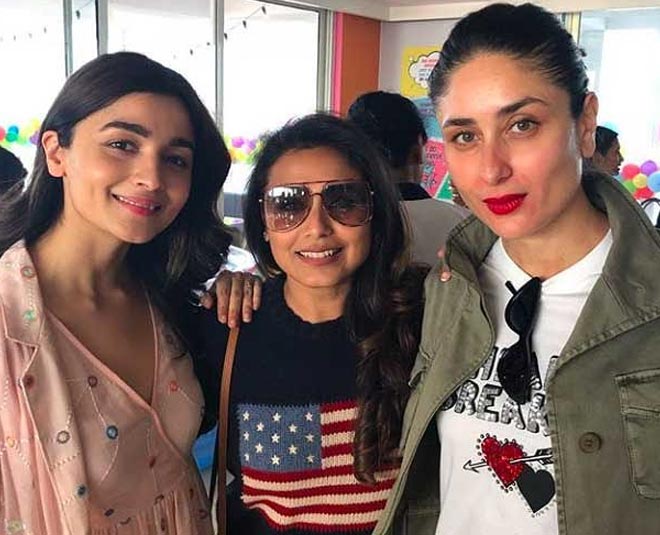 Describing what she actually meant, the 50-year-old actor said, "I remember Rani Mukerji told me once when we had just started dating... you and I. Because I don't think I had ever been out with a working actress before, she said: 'Just behave like you are in a relationship with a man.' I know what she meant. She meant, 'Don't get into the gender of it. Treat it like you got two heroes in the house. And then you'll have no problems'. And I think she's right."
Don't Miss: Kareena Kapoor Khan & Saif Ali Khan Order Food Only From These Restaurants In Mumbai
After knowing the same, Kareena Kapoor Khan reacted by saying "That's a very cool thing to say!" Rani and Kareena have also shared the screen together in films like, Talaash, Mujhse Doosti Karoge, etc. Any relationship needs a balance and with women now becoming more independent, the roles in a marriage need to be redefined according to the requirement of the family. The couple, who are soon to welcome their second child share all their duties. For example, in Saifeena's marriage, it's Kareena, who look after their travel and administration duties. Opening up about the same, Saif said during the show, "In our case, there are certain things that you know you're so much better organised at doing. And there are certain things that maybe I could add some value to. So, it works out like that."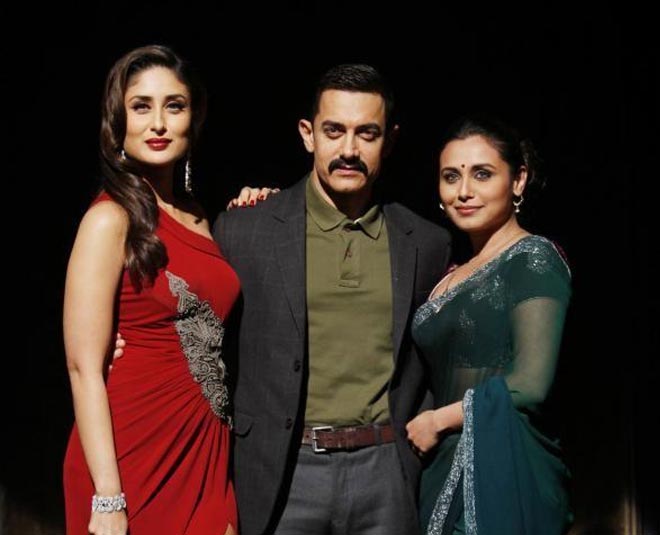 Don't Miss: The Pataudi Palace: Enjoy The Glimpses Of Kareena & Saif Ali Khan's Rs 800 Crore Worth Home
"Whereas, you are completely disorganised and... (you have) no form of time management, whatsoever," added Kareena. In a humorous way, the actress also asked her husband, "I'm doing all the dirty work. What are you doing?", Saif had this rib-tickling response, "You know, going on a holiday."
When asked about other admirable couples, Saif, who is soon to take up his daddy duties for the fourth time, revealed that he thinks soon-to-be parents, Virat Kohli and Anushka Sharma are acing marriage. "I mean, who knows! You look like you're acing marriage and you might not be. I like Virat and Anushka. I think they look really nicely balanced together. They seem happy," said Saif, as per media reports.
On the work front, Saif Ali Khan was last seen sharing the screen with the late actor, Sushant Singh Rajput in Dil Bechara in a cameo role. He will next be seen in Bhoot Police and Bunty Aur Babli 2, wherein he will be reuniting with Rani Mukerji after 11 years. The film is produced by Aditya Chopra.
If you liked this article, do comment on our Facebook page. Stay tuned to HerZindagi to read more such stories.