The one thing that is worse than a stain on your clothing is a grease stain on your cloth! These stains not only look gross but they are extremely difficult to get rid of!
Moreover, we are almost always in danger of dropping food on ourselves and getting our clothes stained! What do you do when that happens? Say bye to your lovely outfit? Not anymore, because we have come up with some simple tricks that you can use to get your clothes squeaky clean!
The Baking Soda And Vinegar Method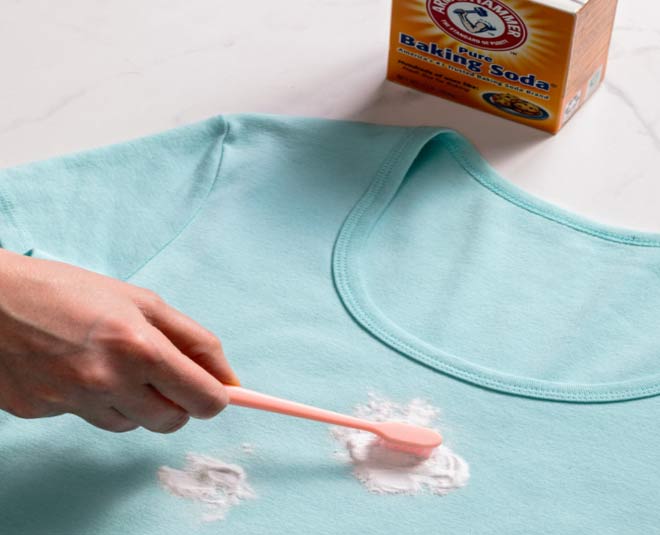 Image Credit: cdn.apartmenttherapy
Step 1
Whatever the cleaning emergency is, baking soda is always there for the rescue! What you need to do is take a thin tissue paper and remove any extra oil from the fabric. Then, sprinkle a teaspoon of baking soda on the area that has been affected, spread it around the grease and let it rest overnight.
Step 2
Take the cloth in the morning and brush the baking soda away. Then, make a solution with equal parts of water and vinegar. Spray it on the cloth and let it sink in the fabric well. Take a brush, add soap to the brush and rub on the stain. Wash it well and let it dry. Soon you will have a stainless fabric all set to be worn!
The Chalk Method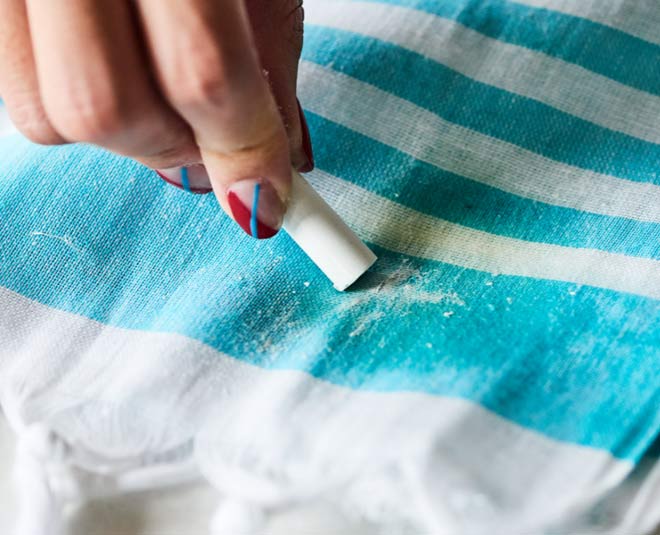 Image Credit: cdn.apartmenttherapy
Using chalk for removing grease stains from fabric also works great. However, you must limit it to only small stains. Using chalk on larger stains is not going to get you any results.
Step 1
Remove the excess oil using tissue paper.
Step 2
Take a piece of chalk and gently rub it over the stain and let it sit for 5-10 minutes.
Step 3
Dust the chalk off and wash the fabric. This method works only for newly contracted stains.
Don't Miss- Remove Rust Marks From Tiles Using These Simple Home Remedies
Detergent And Lemon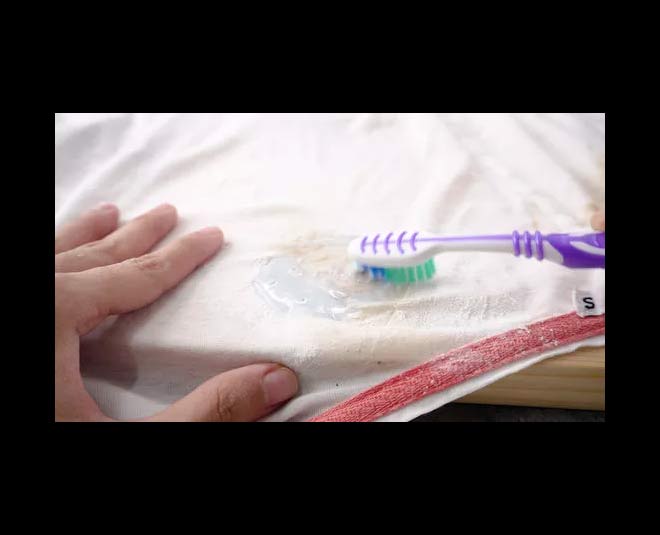 Image Credit: wikihow
Step 1
Take the fabric and rub lemon on the affected spot.
Step 2
Then, pour some dish liquid on it and scrub it with a toothbrush. Let it lather.
Step 3
Wash with warm water after 15 minutes.
Don't Miss- Stain Removal Hacks You Wish You Knew Before!
Baby Powder
Using baby powder is an efficient way to get rid of immediate and small stains of grease.
Step 1
Take the excess grease off using a towel.
Step 2
Spray an ample amount of baby powder on the stain and spread it well around the stain. Make sure the entire stain is covered well with the powder.
Step 3
Now, take a brush and gently scrub it on the stain.
Step 4
Take tissue paper and remove the baby powder off the stain.
Step 5
Now, add half a teaspoon of detergent and half a teaspoon of water to the stain and gently rub it using a toothbrush. Do this for 5-10 minutes.
Step 6
Boil water and rinse the cloth off in hot water.
We hope you found this article helpful. If you wish to read more such articles, stay tuned to HerZindagi!