Cleaning has become an important part of our daily life. With the virus causing constant nightmares, the last thing we want is our house to give us dirt scares. It is no secret that vinegar is one of the best cleaning agents that can be easily be found at home. However, they do not leave behind a freshness that we would want them to.
We are here again to solve your problem and give your natural vinegar cleaners a fragrant twist that you can easily try at home! In this article, we will be teaching you how to make three types of fragrant vinegar cleaners. These cleaners are good for cleaning different types of stains and are also extremely easy to make and inexpensive. The only thing you need to keep in mind while using these cleaners is that they must not be used on graphite as they ruin its texture and quality.
Orange Vinegar Cleaning Agent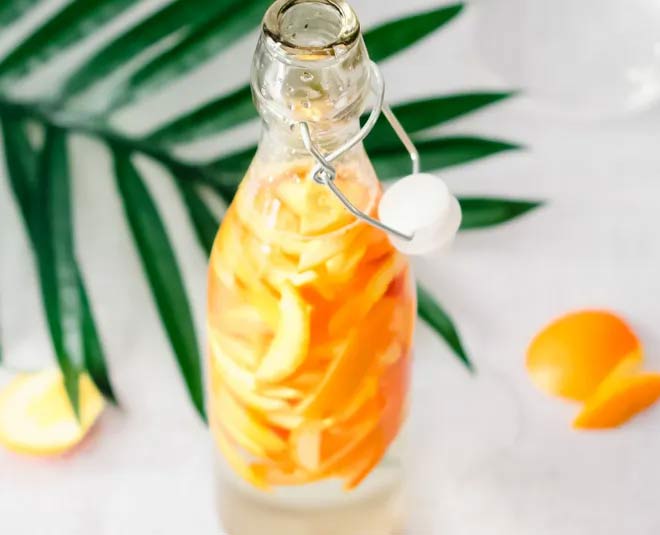 Image Credit: i1.wp
The most refreshing scent is that of any citrus fruit. This smell is more often than not associated with cleanliness. In order to make an orange vinegar cleaning agent, you just need to take a jar, fill it with peels of orange. Then, on top of that pour the white vinegar(read vinegar cleaning hacks) that you have at home and close the jar. Shake well so all the orange peels are in contact with the vinegar and place the jar in a cool and dry place for 2 weeks. After that, you can strain the liquid and put it in a spray bottle or let it be there and pour some on a piece of cloth every time you want to use it for cleaning.
Either way, this cleaner will be apt for cleaning all the nooks and corners, especially places like the kitchen and bathroom that develop their own dirty smell!
Don't Miss- Tips And Tricks To Get Rid Of Fruit Flies Fast
Pine Leaves Vinegar Cleaning Agent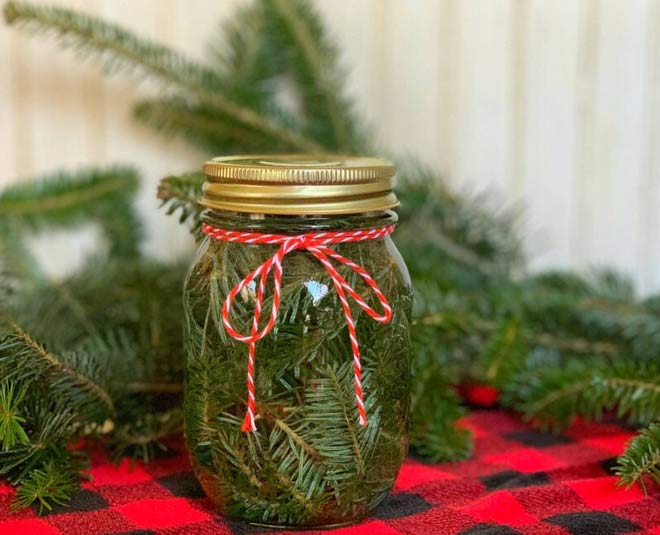 Image Credit: getgreenbewell
Cut pine leaves and fill them in a jar till a little over halfway up. Then, pour the white distilled vinegar into this jar. Cover it up till the brink. If you wish to dilute the cleaner and make it less acidic, add a ratio of 1:1 of vinegar to water. Shake it well and place the jar in a cool dry place. Once ready, you can also add a few drops of peppermint essential oil and your minty pine vinegar cleaner is ready! It will certainly make your house smell like mints and forests!
Rosemary Vinegar Scented Cleaning Agent
Image Credit: hips.hearstapps
While many may think that rosemary and pine are the same, they certainly aren't. Rosemary comes from the mint family and hence has a very cool and fresh fragrance. It is also used for aromatherapy because of the calming effect of its aroma! For making this cleaner, you have to follow the same steps as mentioned above. To give it an extra flavour, we recommend you add rosemary leaves, lemon peels and vinegar together. Shake well and store. Use this cleaner for a citrus and mint fragrance upon cleaning!
Don't Miss- Tired Of Trying To Scrub Off Hard Water Stains? Here Are 5 Remedies!
If you want to decrease the amount of time of getting your scented vinegar cleaner ready, you can heat the vinegar. All you have to do is place the vinegar in a pan and heat it up. Do not bring it to a boil but a stage just before that. This will reduce your waiting from 3 weeks to 2-3 days.
We hope you found this article helpful! If you wish to read more such articles, stay tuned to HerZindagi!