No matter how much we clean, hard water stains are a menace! They are stubborn and look very dirty! The worst part is that these stains are caused by the one thing that we use to clean stains- water!
If you are also struggling with hard water stains and have no idea how to remove them, this article is going to change your life!
What Are Hard Water Stains
Hard water stains are stubborn spots especially on your dishes and glasses, sinks, commodes, etc. These stains are primarily caused by high levels of iron in the water. They are either reddish in colour or are whitish stains on taps. Either which way, they make your house look very old!
Here are four ways in which you can get rid of hard water stains:
Vinegar And Water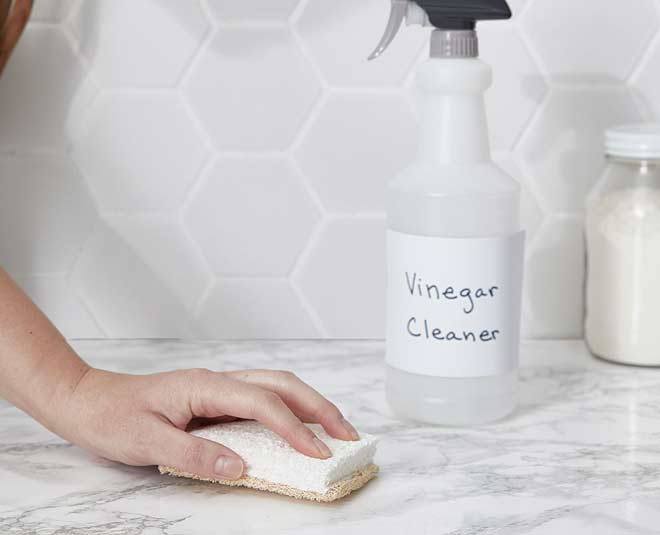 Image Credit: thespruce
This is for your taps and showers. Take a spray bottle and mix vinegar and water in the ratio of 1:1. Shake well and spray it on the tap, or wherever there is a stain. Another trick that you can apply is to take a bag, fill it with this liquid and tie it around the showerhead in a way that the showerhead is very well immersed in the liquid. After 30 minutes, remove the bag, take a brush and scrub the tap/showerhead. You will see visible changes in the first go itself!
Don't Miss- 9 Cleaning Hacks For Your Home That'll Make Your Life Much Simpler!
Vinegar And Baking Soda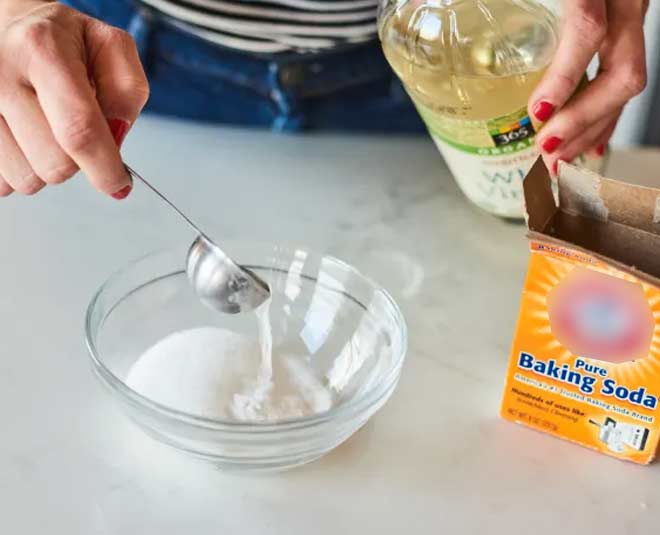 Image Credit: cdn.apartmenttherapy
Make a thick paste of vinegar and baking soda, in the ratio of 2:1 respectively. Apply the paste on the affected areas and scrub. Let it be for about an hour and then scrub it again for another 15 minutes, wash it off and your equipment will be clean as new!
Don't Miss- Here's How To Carry Out The Cleaning Of Your Dishwasher With Vinegar
Hydrogen Peroxide And Cream Tartar
Image Credit: images.squarespace-cdn
A very efficient method for cleaning those stains that just refuse to leave! Mix hydrogen peroxide with cream of tartar and apply this paste to the stains. Take a scrub and scrub those areas for ten minutes. Let this sit for another half an hour and wash. You will be surprised by the results!
Baking Soda And Water
Another simple paste made by two simple ingredients that are easily available at home. Mix 1 cup of water with half a cup of baking soda. If you think the paste is too thin depending on the area you are going to clean, add more baking soda. Use a steel scrub to scrub the stain off and voila! You now are rid of hard water stains in your bathroom or any other place!
We hope you enjoyed reading this article! If you found it helpful and wish to read more such content, stay tuned to HerZindagi!