Equality Vs. Equity Explained By Priyanka Chopra: Throwback
Equality is the ultimate goal, and equity is the path to get there.
Priyanka Chopra is a well-known name, not only in India, but around the world. By being in the entertainment industry for more than 2 decades, she has grown a lot and is only getting stronger everyday. However, it is not the only reason that she has gained so many admirers around the world; but also the way she speaks about gender equality, being a feminist that makes us proud of her.
Priyanka Chopra Is An Inspiration For Many Women
View this post on Instagram
From being the first Indian woman to appear on the Forbes 100 most influential cover to being honoured with the Padma Shri for her contribution to Indian cinema and many more of her high achievements, she has constantly been an inspiration to many young girls and women.
However, despite her numerous accomplishments, it doesn't stop people from questioning her lifestyle and personal choices. But similarly, none of these questions are able to deter this inspiring lady from impressing us even more with precisely the appropriate responses.
When PeeCee Was Asked About Her Protest As A Feminist When Men Are Abused
At a time when "feminism" is often seen as a bad term, PeeCee never shies away from calling herself a proud feminist. On this, in the year 2018, when PeeCee flew to Dubai to speak at the Global Education & Skills Forum (GESF), she was asked a question by a man her take on a woman being encouraged to slap a man eve-teasing her and why don't feminist never take up a stand for men who is physically abused?
His question: "In Indian films, very frequently we see a scene, that for some stupidity of a boy, a girl gives him a slap. As a feminist, I haven't seen you ever complaining against the abuse of a man. Where is your equality?" He went on to say, "If god forbid, a man slaps a woman, it's a crime. The sky falls.. And if on the screen, a girl slaps a man... Where is your protest as a feminist? Where is the equality?"
For this sexist question, Priyanka Chopra had a perfect reply that explains everything about Equality and Equity.
Don't miss: Inspiring Quotes By Famous Personalities That Will Empower You
Priyanka Chopra Taught The Meaning Of Equality And Equity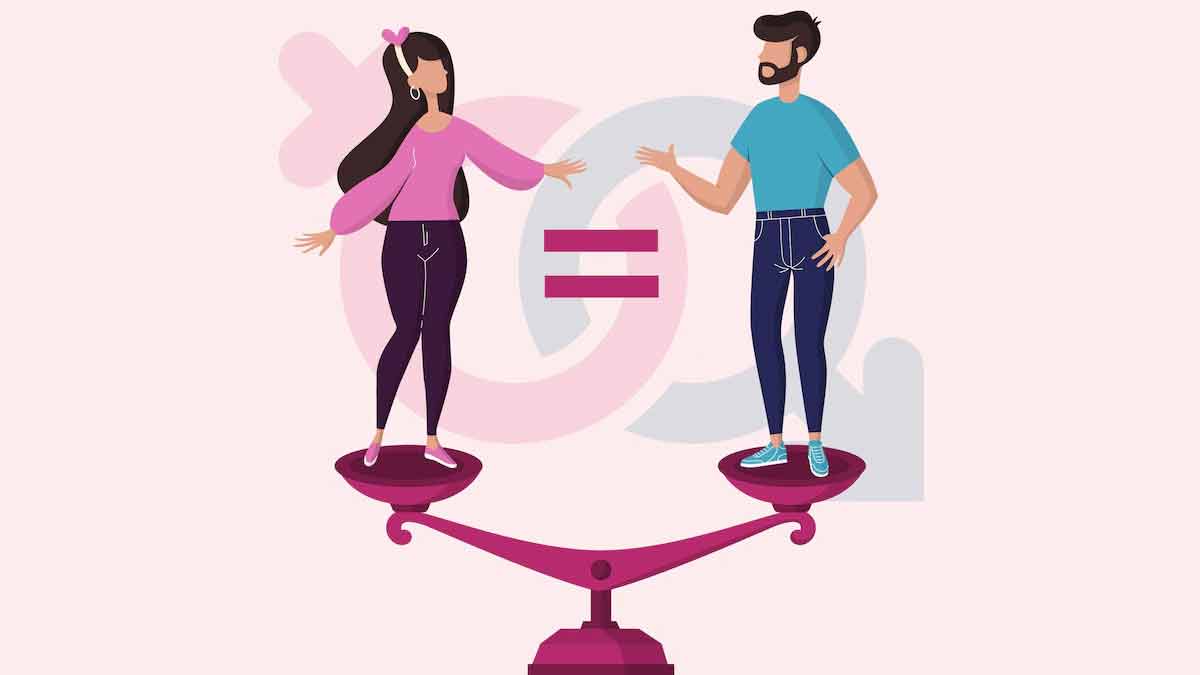 As soon as Priyanka heard the question, she got very excited to answer it. Her reply was just the perfect way to answer this question.
To answer this question, she first went on to explain the basic difference between gender equality and equity.
She said, "Physiologically men and women are different. There is no debate about it. When we talk about equality and opportunity, we talk about cerebral opportunity. We are not saying we want to be able to be like a 200 pound man and beat the shit out of somebody else. We are not saying that."
She further went on to say what women exactly mean when they say they want equality. "We're saying you give the ability to get the job, to be the CEO and nobody should question a woman's choices or her drive to be someone. So if she is 50, a CEO and a mother of three. do not question her".
She concluded her point with, "So when a girl slaps a guy when he eve-teases her, he deserves it."
Don't miss: Priyanka Chopra Criticizes News Referring To Her As Nick Jonas' Wife: 'Should I Add My IMDb Link To My Bio?'
Difference Between Equality And Equity
Gender Equality:

Gender equality means that an individual's rights, duties, and opportunities should not be defined by their birth sex.
Gender Equity: Gender Equity implies that men and women have different needs and powers, and that these differences should be identified and treated in a way that corrects gender disparities or imbalances. Equal treatment, or treatment that differs but is considered equivalent in terms of rights, benefits, obligations, and opportunities, is referred to as equity.
Meaning that Gender equity is the way to achieve gender equality.
Gender equality cannot be achieved by giving equal chances, rights, and privileges to both men and women, given that they did not begin in the same position. That's where gender equity is needed.
We are all aware that socio-historical oppression of women and LGBT people has marginalized them for centuries. So, when all the genders, including men, women and queer individuals are given the same rights and status, this will not close the gender gap that exists in our society.
I hope you liked this article. What are your thoughts on PeeCee's response to the sexist question? Do share your thoughts with us by leaving a comment on our Facebook or Instagram pages.
For more such stories, stay tuned to HerZindagi!