This is one of our most favourite stories! The fairytale love story of Bollywood's most loved actor, Dharmendra, and the 'dream girl', Hema Malini.
They are one of the most loved celebrity couples. Their love story continues to inspire many. What happened when they first met each other? How did already married, Dharmendra fell for Hema Malini?
Here, we thought of bringing you some unknown facts about Dharmendra and Hema Malini's love story. Read on.
Dharmendra's Relationship Status Before Meeting Hema Malini
Dharmendra was first married back to Prakash Kaur. They got married in the year 1957 and had four kids, Sunny, Bobby, Vijeeta, and Ajeeta Deol.
When Hema Malini And Dharmendra First Met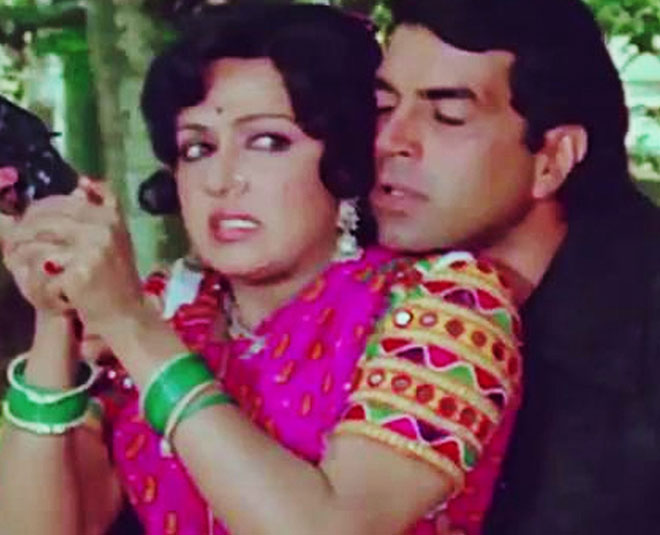 The two first met on the sets of Tum Haseen Main Jawan in the year 1970. Dharmendra instantly fell for the dream girl but Hema Malini was not interested in dating a married man back then.
Hema Malini was loved by everyone and she had already turned down the marriage proposals of so many famous actors like Jeetendra and Sanjeev Kumar.
Later, while the two were shooting for the movie Pratiggya, Hema Malini fell for him. In an interview, she shared that when Dharmendra was dancing to the tunes of the song 'Main Jat Yamla Pagla Deewana' that's when she fell for him.
Don't Miss: Rare Pics Of Dream Girl That Will Make You Nostalgic
Hema Malini's Family Wanted Her To Get Married To Jeetendra
When Hema Malini's family got to know about her love for married Dharmendra, they asked her to get married to Jeetendra. The families met. Though Jeetendra in her book wrote that he never was in love with her but he agreed to marry her because his family wanted to.
Both Hema and Jeetendra had agreed to the wedding but when Dharmendra got to know that they are going to get married in a secret setting, he flew to Chennai with Jeetendra's then-girlfriend, Shobha Sippy.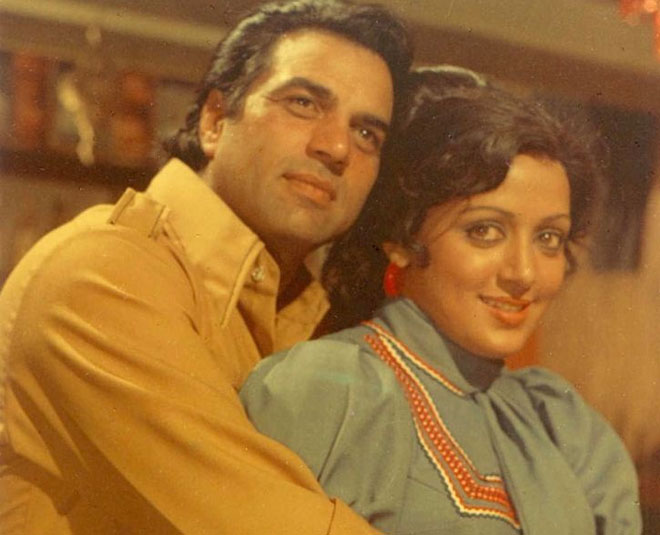 Hema Malini's father asked Dharmendra to get out of her daughter's life but Dharmendra was adamant. Meanwhile, Jeetendra waited outside with his family at their home where a marriage registrar was also present.
While Dharmendra begged Hema Malini to refuse the proposal, Shobha Sippy had an argument with Jeetendra outside. Hema Malini refused to marry Jeetendra and he left the house with his family after the insult.
When Dharmendra Changed His Religion
Both Dharmendra and Hema Malini were ready to tie the knot despite their families being against it. Hema Malini got married to Dharmendra after her father's demise but her mother was deeply hurt by this step.
Dharmendra's wife was never ready to divorce him so he decided to convert to Islam to be able to get married to Hema Malini. According to a report by Outlookindia.com, their Nikahnama stated, "Dilawar Khan Kewal Krishn (44 years) accepted Aisha Bi R. Chakravarty (29 years) as his wife on 21 August 1979 at a mehr of Rs 111,000 in the presence of two legal witnesses."
Don't Miss: A Glimpse Of Dream Girl, Hema Malini's Bollywood Journey
When Dharmendra's First Wife Talked About Hema Malini And Dharmendra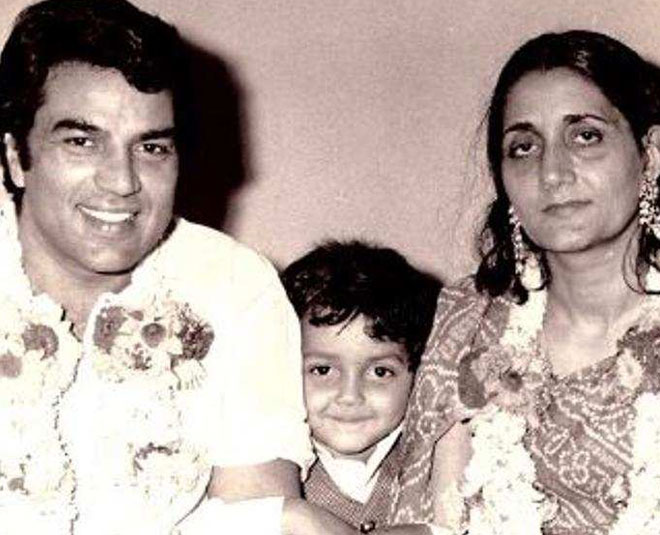 Though Prakash Kaur has always been away from the limelight, once in an interview, she talked about Hema Malini and the industry calling Dharmendra a womaniser. She said, "I can understand what Hema is going through. Even she has to face the world, her relatives, and her friends. But if I were in Hema's place, I wouldn't have done what she did. As a woman, I can understand her feelings but as a wife and a mother I do not approve of them." She further said, "Why only my husband, any man would have preferred Hema over me. How dare anyone can call my husband a womaniser when half the industry is doing the same thing? All the heroes are having affairs and getting married for the second time."
No matter what they all went through, they stick together even years later. Dharmendra did get married to Hema Malini and has two daughters - Esha and Aahana but he never left his first wife, Prakash Kaur, and four children.
What do you love the most about Hema Malini and Dharmendra's love story? Share your thoughts with us! For more such stories, stay tuned.