A few decades ago adoption was unthinkable as it was taboo in our society but the truth is that a child is a blessing whether he or she is biological or not. No matter how ahead we have come as a society but the topic of adoption will still remain a sensitive one.
However, the unwanted questions in these matters are less now, all thanks to our Bollywood celebrities who chose to adopt children. Let us tell you some of the heart-warming stories of Bollywood celebs who chose the path of adoption.
Sushmita Sen
The wonderful actress chose to adopt her first child, Alisah only when she was 25 years old. To adopt Alisah, she had to fight a long legal battle but in the end, it was all worth it. In 2010, she adopted another girl child named Renee. Now, both the girls are big and prove that they got a wonderful upbringing from their mother.
While Sushmita's decision of becoming a single mother was a tough one, she has often said that she never had to second guess her decision as it all came naturally to her.
Mandira Bedi
Mandira Bedi was already a mother to a boy named Vir when she welcomed a little girl, Tara in her life through adoption. She and her late husband had wanted to adopt a child for quite a while. She also talked about the same to a leading daily, "Raj (Kaushal, her husband) and wanted a sister for Vir. My son is eight and we are looking at adopting a girl who could be between two and a half to four years old. We have already thought of a name for her. We are going to call her Tara. Unfortunately, the procedure hasn't moved forward since then. I'm eagerly waiting to get approval from them so that we can bring a new addition to our family."
Sunny Leone
Sunny Leone and her husband Daniel Weber welcomed a little girl, Nisha in 2016. She was adopted from an orphanage. Following her welcome, the couple also welcomed twin boys through surrogacy, Noah and Asher. Now, they are a happy family of five and often post pictures together showing how the little ones have brought joy into their lives.
Don't Miss: Rhea Chakraborty Birthday Special: A Sneak Peek Into Her Journey
Neelam Kothari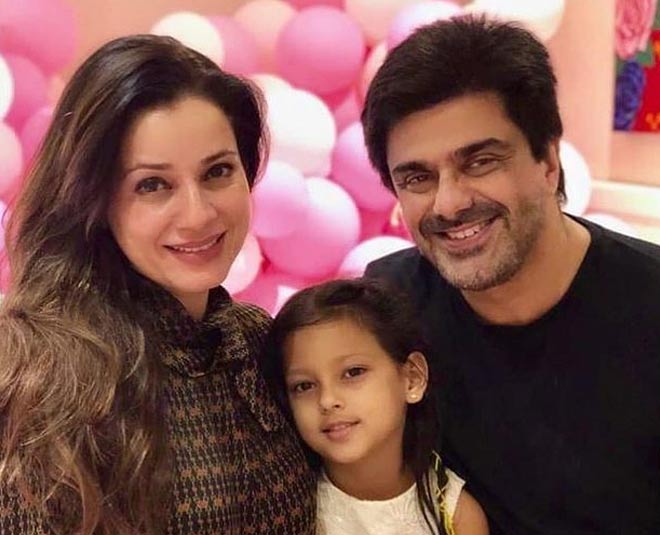 After two years of marriage, Neelam Kothari and her husband, Samir Soni decided to adopt a girl child Ahana on 2nd September 2013. The little one completed their family and only has joy to bring to the table. The couple's life revolves around their child and their Instagram posts are proof of the same.
Don't Miss: Who Are Some Of The Most Educated Actresses In Bollywood?
Raveena Tandon
Actress Raveena Tandon's (Raveena Tandon beauty secrets) adoption journey is quite an inspiring one. She adopted two girls at just the age of 21. She welcomed these little girls, Chaaya and Pooja in her life way before she gave birth to her biological kids, Rasha and Ranbir.
While many questioned her decision to raise two young girls when she just got out of teenage herself but again, it was a natural instinct for her. She has always said that raising her girls was living with two young sisters.
For more such stories, stay tuned to HerZindagi!