July 1 marks the birthday of the actress Rhea Chakraborty. As Rhea Chakraborty celebrates her 29th birthday today, let us take you all through the journey that she has had in and outside of Bollywood.
Rhea Chakraborty belongs to a middle-class Bengali family in Bengaluru where her father, Indrajit Chakraborty has served 25 years in the Indian Army and her mother is a homemaker. She did her schooling at the Army Public School in Ambala. She pursued her bachelor's degree in Mass Communication and Media. While these are the glimpses of her childhood, let us get to her journey in the B-Town.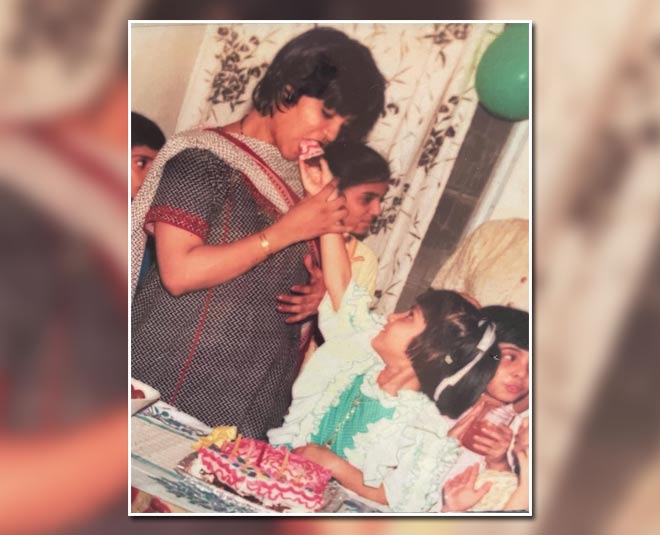 Image Credit: rhea chakraborty instagram
Rhea's journey in Bollywood started with her debut in a reality show on MTV called the 'TVS Scooty Teen Diva'. Rhea emerged as the first runner-up in this show post which she was seen as a VJ in several shows like MTV Gone in 60 seconds, Pepsi MTV Wassup, etc. In the year 2012, she made her acting debut in a Telugu film, 'Tuneega Tuneega'. However, this film did not do well at the box office. Actress Rhea Chakraborty made her debut in Bollywood with the movie, 'Mere Dad Ki Maruti' in the year 2013. Though this film did not do exceptionally well at the box office, it was a decent hit. In the year 2014, she played Sonali in the movie Sonali Cable and in 2017, she appeared in the movie 'Bank Chor' followed by her role in the movie 'Jalebi' in 2018. Moreover, Rhea Chakraborty topped the list of 'The Times Most Desirable Women' in 2020.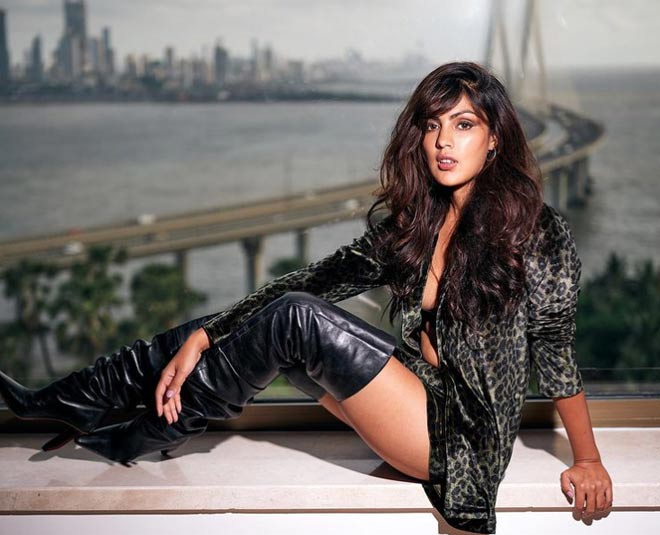 Image Credit: rhea chakraborty instagram
Rhea Chakraborty has been seen in the news time and again due to the allegations that were being imposed on her regarding the late actor, Sushant Singh Rajput's demise. While it was later proven that she had no role in the same and that Sushant Singh Rajput had committed suicide, today it becomes important for us to look back at what the actress had gone through when the entire nation was against her and the grace with which she had dealt with it all. Innocent or not, the role of the media is to help the truth reach the citizens. However, in this case, there were several media trials held with the agenda of character assassination of the actress. Her pictures in bikinis, WhatsApp messages, phone number, address, and many more private things were shamelessly circulated in the media. As a response to all this, not once did this young actress break down. She voiced herself against the wrongs, she even spoke about the harassment that her father, an army officer had to face, but the actress did not lose her calm and that is something that really stood out in the entire case.
Read More About Rhea Chakraborty- Rhea Chakraborty Tops The Most Desirable Women List, Twitteratis Ask Why Just Before SSR'S Death Anniversary
If her gestures were not enough to show the media that she was disappointed in the way she had been treated all this while, Rhea Chakraborty wore a t-shirt that read, "ROSES ARE RED, VIOLETS ARE BLUE, LET'S SMASH THE PATRIARCHY, ME AND YOU." While she was the center of the country-wide scrutiny at that time regarding the death of the late actor Sushant Singh Rajput and her indulgence in drugs, she stoked a whole new debate about patriarchy and how media treats women way worse than it treats men who face the same accusations. Several actors wore the same t-shirt in solidarity with Rhea, echoing similar sentiments. While Rhea Chakroborty was facing the heat of the system, with just one t-shirt stunt, she made everyone else aware of the loopholes in the same.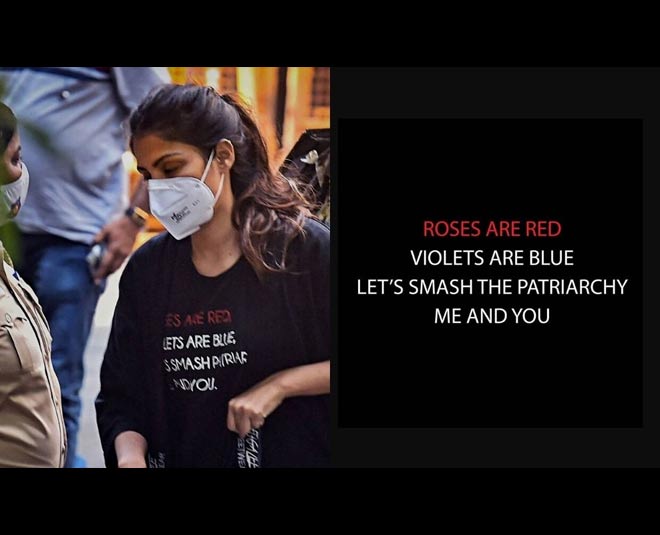 Image Credit: mansworldindia
Whether she was guilty or not, her affiliation with drugs, her other activities, that is not our story to tell. This is for the court to decide. All we can tell you is that even today, her posts on social media are full of venomous comments written by the so-called justice seekers and she has been dealing with it as gracefully as ever.
Read More- Ankita Lokhande And Rhea Chakraborty To Participate In This Reality Show?
Wishing a very happy birthday to Rhea Chakraborty from the entire team of Her Zindagi! Stay tuned to Her Zindagi for more such content!