Remember how we all went gaga over SidNaaz? Sidharth Shukla and Shehnaz Gill's relationship was one of the most talked things around Bigg Boss 13. Now that the reality show is over, their fans are still not over SidNaaz. Sidharth and Shehnaz's fans have always wished to see them together and they continue to.
Recently, Sidharth and Shehnaz treated their fans with their first-ever music video Bhula Dunga. Their video is going viral on the net and getting loads of love from their fans.
Those who don't know, while Sidharth and Shehnaz were inside the Bigg Boss house, Shehnaz Gill confessed her feelings for Sidharth Shukla on various occasions. However, Sidharth never reciprocated. While many of us thought, Sidharth wishes to take his own time, many claimed he doesn't feel the same way for Shehnaz.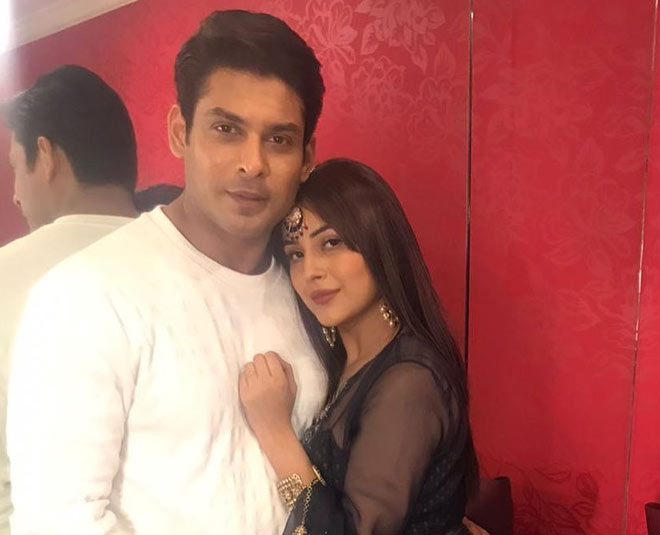 In an interview, Sidharth shared, "I would always like to be part of Shehnaz's life. Keeping in touch with her would be difficult. Whenever possible, of course, I will be in touch with her. She is a friend of mine and she will always be one."
Don't Miss: Bhula Dunga Song Out: Bigg Boss 13 Lovers Sidharth Shukla-Shehnaaz Gill Romantic Track Is All Things Heart!
Post this interview, it was quite clear that Sidharth considers Shehnaz his close friend and nothing more than that. However, what about Shehnaz? We have been thinking about Shehnaz Gill and her one-sided love for Sidharth all this while. However, Shehnaz cleared about his feelings for Sidharth.
Don't Miss: Sidharth Shukla Finally Shares His Marriage Plans With All His Fans, Also Talks About Shehnaz Wearing His T-Shirt
She shared that she is in a relationship with Sidharth but as a friend. In an interview with Spotboye, she said, "Yes I am in a relationship with Sidharth but as a friend. I had said that I love him. And, he's protective about me. As he's protective, I am not waiting to hear 'I love you' from him. He's a very good friend of mine and I don't want to lose him as a friend. Waise, love relationships kahan chalte hain aajkal long time ke liye?."
Shehnaz also shared that she loves Sidharth but if she doesn't get love from his side then she doesn't want to lose a friend like him. She said, "Attraction hai, pyaar bhi hai lekin agar udhar se aisa nahin mila, toh I don't want to lose such a good friend like Sidharth (there is attraction, love is also there but if he doesn't reciprocate the same feelings, I don't want to lose him as a good friend). We can remain as friends forever, it is not necessary to get into a relationship."
Seeing Sidharth Shukla and Shehnaz Gill's chemistry on Bigg Boss and now on their new music video, we really wished the two came together! What do you think?