With the ticket to the finale in hand, Tejasswi Prakash and Pratik Sehajpal had been gunning against each other in a bicycle task where Shamita Shetty was the designated 'sanchalak'. With mixed thoughts, Shamita Shetty as a 'sanchalak' seemed confused in the beginning but got through her points with Bigg Boss in the confession room and later broke into an argument with a co-inmate, Nishant Bhat.
Nishant Bhat was seen having a tiff with Rashami Desai and Shamita Shetty keeping the same topic in mind while Rakhi Sawant had an obvious point to pinout, 'The OTT Gang Split'.
Through The Night
With the task given by Bigg Boss running for the entire night, Tejasswi Prakash and Pratik Sehajpal were asked to protect their bicycles on their own. While doing so, Tejasswi Prakash made an attempt to shift her cycle to the washroom. Meanwhile, Pratik Sehajpal brought him too and snapped at the first grab and the two got into a physical fist of two.
As the bicycles were out, the two yet again got into a gruesome fight as the bicycle also fell down and the two kept fighting. Shamita Shetty, stood as Tejasswi Prakash and Pratik Sehajpal used tools in the fight.
Tejasswi Prakash might have used a tool to hit Pratik Sehajpal and defend herself calling it a 'defense mechanism'.
Did Devoleena Use Abhijeet?
Abhijeet Bichukale was spotted having a small argument with Devoleena Bhattacharjee as she walked out of the bedroom area. Rakhi Sawant continued a topic related to Devoleena Bhattacharjee and implied how Devoleena Bhattacharjee might have used Abhijeet Bichukale and herself as an alliance during the show. According to Abhijeet Bichukale, Devoleena Bhattacharjee has been making amends as the show had a 2-week extension announcement and she may be in need of alliance while Abhijeet Bichukale and Rakhi Sawant don't.
Is Shamita Having A Grudge With Tejasswi?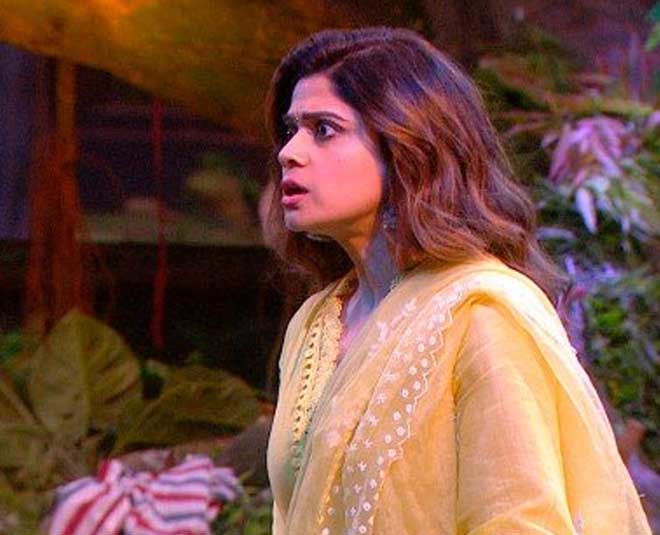 Shamita Shetty was seen having a conversation with a co-inmate, Nishant Bhat about how Tejasswi Prakash's loss of VIP status' decision might have been because of a personal grudge Shamita Shetty holds for her.
With whether or not to take Tejasswi Prakash's alliance as the question, Shamita Shetty and Nishant Bhat's friendship was put on fire. The two are seen separating alliance with each other as they continue their day.
Nishant Bhat and Shamita Shetty being mutual friends with Pratik Sehajpal, groped him into the fuss!
Read More- Bigg Boss 15: Tejasswi Prakash Lashes Out At Shamita Shetty
Nishant Sobs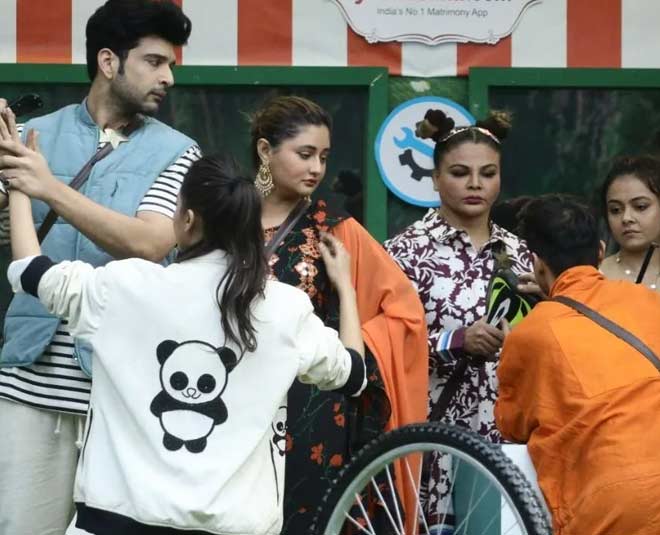 Nishant Bhat is seen sobbing in front of Abhijeet Bichukale and Rakhi Sawant as he had been upset with Rakhi Sawant's past behaviour over a task and how his friends had been treating him wrong. It was about the 3rd time we had seen Nishant Bhat crying over anything!
Rakhi Gets Hurt
As Rakhi Sawant tried to pick up the bicycle and run, Tejasswi Prakash ran from behind and pulled it through, unknown to the fact that it would hurt Rakhi Sawant.
Tejasswi Prakash, in between the conversation, made a body-shaming comment and we no doubt didn't like it. She also accused Pratik Sejahpal of getting on top of her during the task.
Tejasswi Using Tools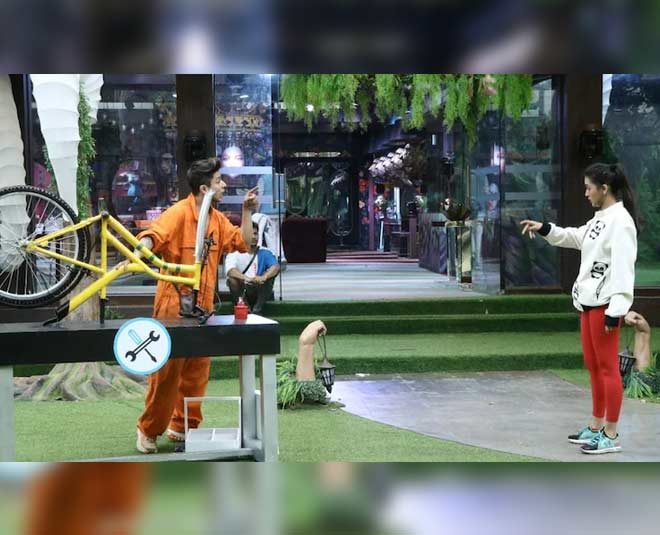 After the verbal spat that took place between Pratik Sehajpal and Tejasswi Prakash, the two are seen in a gruesome physical fight trying to protect the bicycle when Tejasswi Prakash hits Pratik Sehajpal with a tool kit item.
Not least, Pratik Sehajpal was also accused of sitting on Tejasswi Prakash's back as he tried to steal parts from her bicycle. While Pratik Sehajpal was accused of these things, Tejasswi Prakash was accused of playing the sympathy card for as long as she had been in the house.
Read More- Future Prediction Of Karan Kundrra And Tejasswi Prakash After BB15 By Astrologer
Pratik Hit Himself
Pratik Sehajpal hit himself in the nose during the task as he was asked to be in the medical room. Meanwhile, Devoleena Bhattacharjee is seen backing him up as he is being treated for the bleeding.
Stay tuned to HerZindagi for more updates and viral stories!
Did you like this article ?