With Bigg Boss declaring an end to the task to the ticket to the finale, he is seen being upset over the way the inmates have been taking the tasks in measuring the seriousness.
Task To Elimination
Bigg Boss declared a new task wherein the inmates now had to fight to keep themselves in the house rather than being able to win a ticket to the finale. Karan Kundrra, Tejasswi Prakash, Umar Riaz, Rashami Desai, and Abhijeet Bichukale are seen getting ready for the task.
Is Pratik In Love With Devoleena?
Pratik Sehajpal is seen having a conversation with Shamita Shetty and Nishant Bhat late at night wherein Nishant Bhat is heard speaking of Devoleena Bhattacharjee and her relationship with Pratik Sehajpal to which Pratik Sehajpal completely denies being in love with.
Devoleena Bhattacharjee has made it clear on the show and to her relationships with others on the reality show that her love interest, Pratik Sehajpal is her 2nd priority in the house after Rakhi Sawant.
Read More- Devoleena Has Feelings For Pratik?
Rakhi Spills Clothes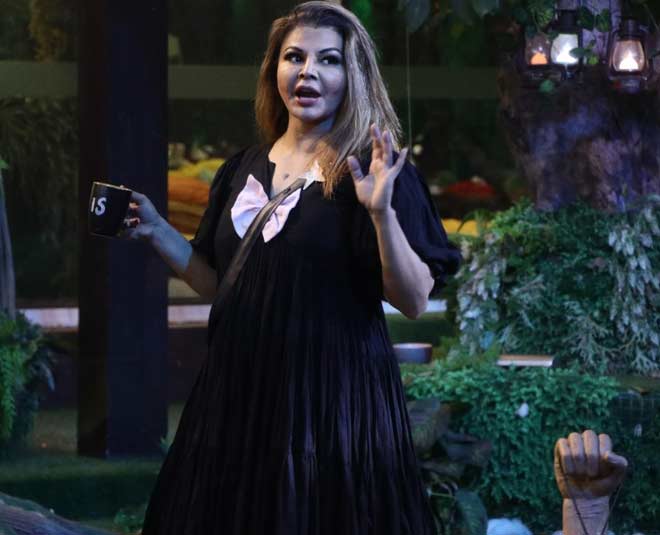 Late at night, Rakhi Sawant is seen sleepwalking and rushing towards the washroom area wherein she spills all the clothes from the baskets of every contestant in the house.
While in the morning, as everybody had realized what had happened, Rakhi Sawant had no recollection of what event took place at night and the entire house went naming each other for the same.
Devoleena VS Abhijeet
Forgoing against the rules of Bigg Boss, Abhijeet Bichukale and Devoleena Bhattacharjee ran into a fight that continued for 2 days wherein name-calling was a much-highlighted play.
While Abhijeet Bichukale and Devoleena Bhattacharjee were busy name-calling each other, everybody else gathered around and started laughing as the conversation took a funny side while Devoleena Bhattacharjee was seen sobbing next to Tejasswi Prakash.
Read More- Abhijeet Bichukale Calls Rakhi Sawant's Husband A Husband On Rent
Round 1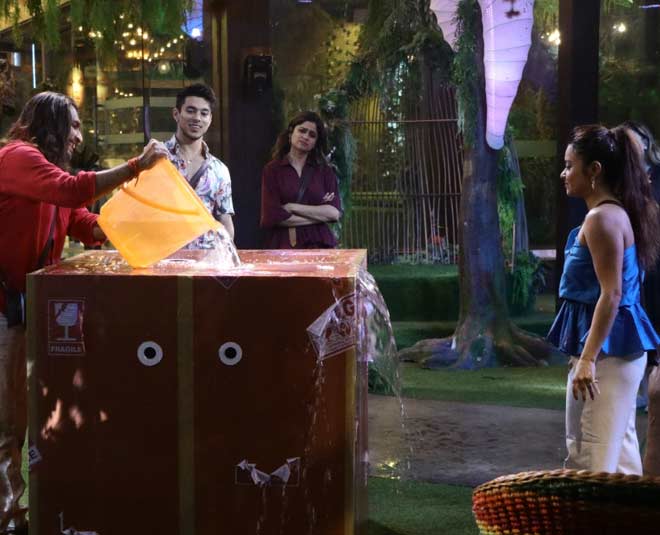 With Karan Kundrra sitting in the box for 28 minutes as per his timing, the other inmates of the house were asked to distract the nominated contestant sitting in the box. Karan Kundrra was instigated with the smoke of red chilies but it didn't seem to work.
He took his time and counting into account and moved from under the box in 28 minutes.
Round 2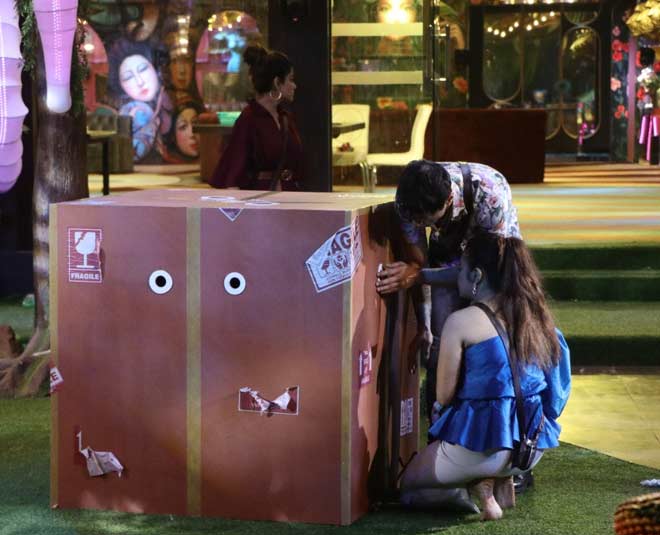 With Abhijeet Bichukale being the second nominated contestant to take his place inside the box for his 28-minute count, he didn't seem to care enough.
Without any actual counting, he took his place in the box and enjoyed the time inside saying 'it's only been 5 minutes' every time he was asked about how long it had been.
He was also instigated by a hypothetical sweet box from his sweet shop by Karan Kundrra in an attempt to get him out of the box early but it went in vain.
Who do you think is going to get eliminated mid-week? Connect with us over Instagram and let us know your views. Stay tuned to HerZindagi for more stories!