Winning the captaincy task, Shamita Shetty had been given a wild power to degrade anybody from the VIP lounge to the nominated contestants. As she decided to pull out Tejasswi Prakash from the VIP designated position, Tejasswi Prakash lost her cool.
Tejasswi And Shamita
As Shamita Shetty sat next to Karan Kundrra explaining herself and her decision, Tejasswi Prakash came up and started about herself. As Tejasswi Prakash started with a harsh tone, Shamita Shetty just wanted to explain her part. Tejasswi Prakash seemed to be in a mood to fight and so it ended up in a similar manner.
Tejasswi Prakash had a lot to say to Shamita Shetty as she thought Shamita Shetty wanted to steal her boyfriend. Tejasswi Prakash went on calling Shamita Shetty with different names and allegations.
Shamita Shetty went on calling Tejasswi Prakash an insecure and possessive girlfriend as she is always behind Karan Kundrra for something or the other. Tejasswi Prakash seemed to lash out with a fire tongue.
Tejasswi And Karan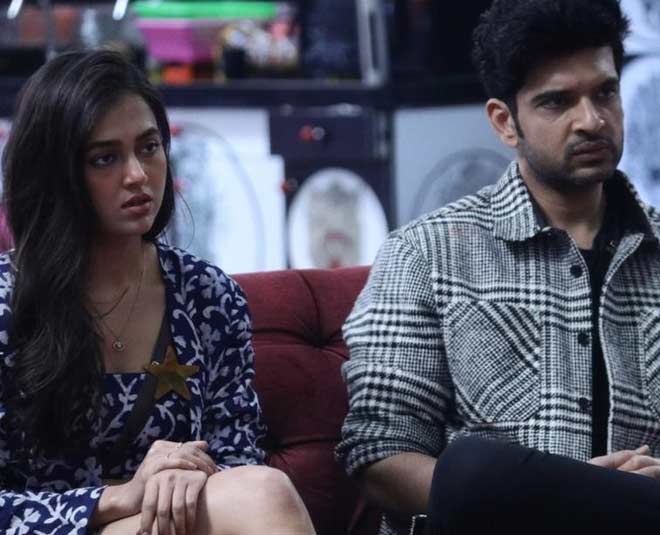 Tejasswi Prakash and Karan Kundrra were later seen having a heart-to-heart conversation in the VIP lounge as Tejasswi Prakash kept on going about Shamita Shetty and their grudges. The two cuddled as Karan Kundrra consoled Tejasswi Prakash.
Read More- Our Favourite Moments Of Tejasswi Prakash And Karan Kundrra
A Contender
As the two kept on arguing, the rest of the inmates were given a decision to make. They were asked to decide on one individual who made the most contribution out of all in the task prior.
With massive arguments all over the task, Pratik Sehajpal and Nishant Bhat along with Rashami Desai were in a dilemma with whom to pick.
With decisions continuously changing amongst the group itself, they finally decided on giving Pratik Sehajpal the benefit of the doubt of the position he might hold.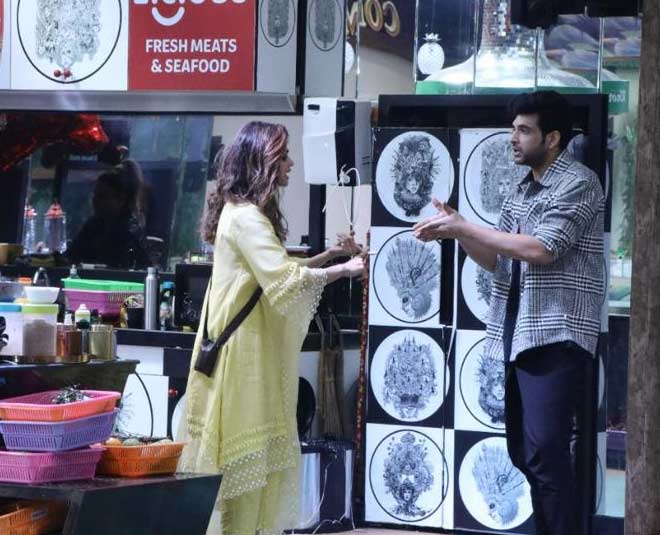 As the house had decided on the contestant to lose the VIP status and the one to upgrade thiers, Tejasswi Prakash and Pratik Sehajpal were asked to play a task in order to secure themselves a ticket to the finale.
Read More- Bigg Boss 15: Is Tejasswi Prakash A Possesive Girlfriend?
Ticket To The Finale
The task given by Bigg Boss asked Tejasswi Prakash and Pratik Sehajpal, both to separately put together a bicycle with spare parts with the help of other contestants so that they could only do the talking while the two can do the labor work.
Who will win this times' ticket to the finale? Connect with us over our official Instagram page and let us know in the comments. Stay tuned to HerZindagi for more viral stories and updates!