With finding contenders to the ticket to the finale, team Karan Kundrra ended up losing the task with the least amount of contestants left to play the task. As a result, Tejasswi Prakash, Umar Riaz, and Karan Kundrra are also nominated for the week along with Rashami Desai and Abhijeet Bichukale.
A Rift Between Tejasswi And Karan
With Tejasswi Prakash choosing Karan Kundrra and Umar Riaz for the task before, Karan Kundrra and Umar Riaz had questions.
Karan Kundrra had questions regarding Tejasswi Prakash's loyalty and her priority in the task and else wise.
There is also a rift between the friendship that we see between Umar Riaz and Karan Kundrra because of Tejasswi Prakash.
Umar Riaz is also seen getting instigated because of how his love interest in the house, Rashami Desai, is treated by the other co-contestants.
Abhijeet And Devoleena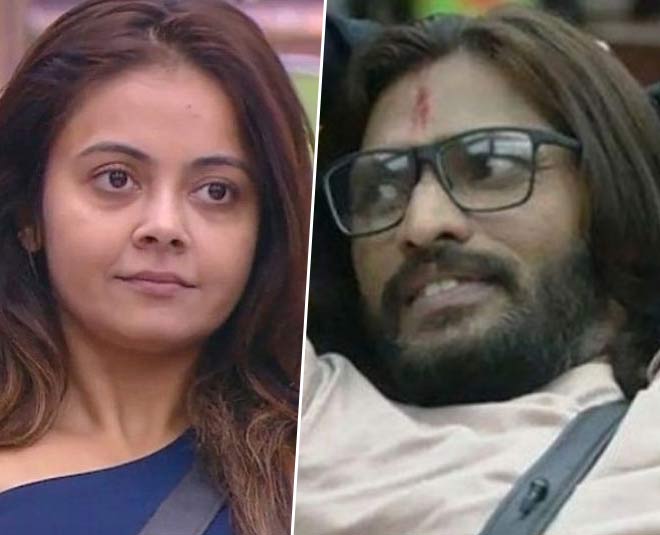 Abhijeet Bichukale is heard making severe comments on Devoleena Bhattacharjee which may sound to be disrespectful and hurtful to her and others in the house.
Pratik Sehajpal is seen having a conversation with Devoleena Bhattacharjee about the same and how it may take a wrong turn for her later as they go in the game.
After the conversation with Pratik Sehajpal, Devoleena Bhattacharjee is seen having a conversation with Abhijeet Bichukale wherein he is reluctant about everything he previously said.
Task To The Ticket
Bigg Boss assigned yet another task to the ticket to the finale wherein 4 contestants, Nishant Bhat, Shamita Shetty, Devoleena Bhattacharjee, and Pratik Sehajpal fight for the ticket to the finale.
Read More- Is Karan Tejasswi's Biggest Enemy?
New Alliances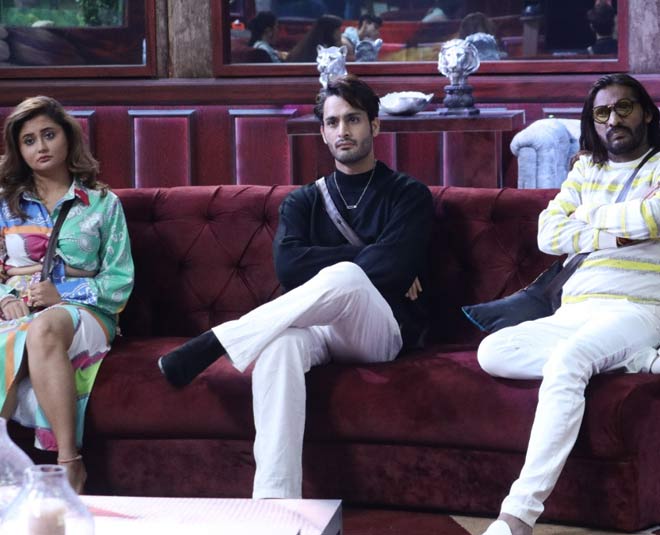 With Tejasswi Prakash teaming up with Umar Riaz and Rashami Desai, they bring in Abhijeet Bichukale into their team and make a new alliance to support Nishant Bhat for the ticket to the finale.
While Tejasswi Prakash is in full favour to support Devoleena Bhattacharjee, Abhijeet Bichukale is also seen in a dilemma as a 'sanchalak'.
1st Round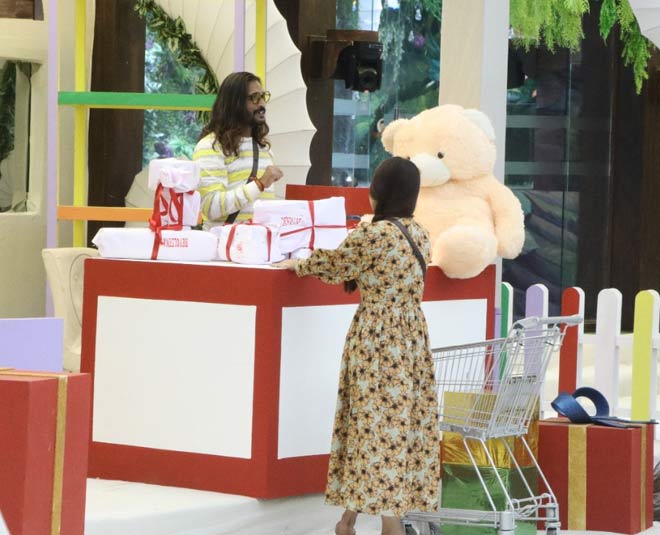 With the first round taking place, Abhijeet Bichukale as the 'sanchalak' decided to declare nobody as the winner as the gift wrapping wasn't initiated properly.
While the round was over, Abhijeet Bichukale is heard passing a comment which could be pointed out at Devoleena Bhattacharjee for listening to the same at the Weekend Ka Vaar.
Read More- Karan Is Stuck Between Tejasswi And Umar
Bigg Boss Is Angry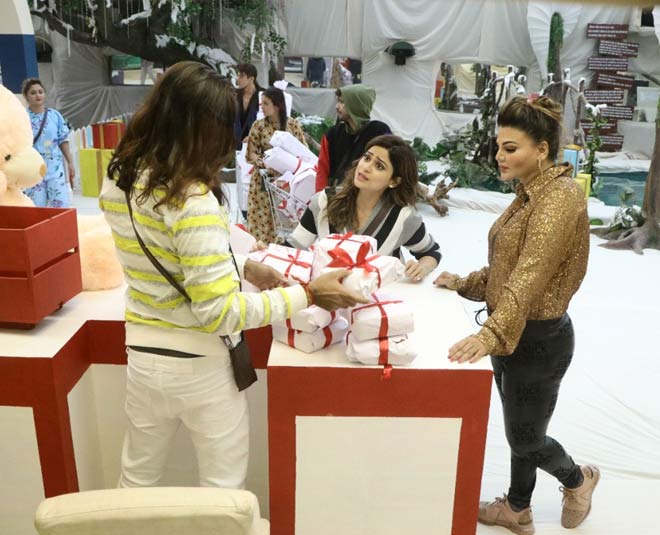 With strategies being made throughout the task, Bigg Boss asked the entire house to gather around in a line and had a lot to say as they discussed strategies beforehand to get over with the task before deciding on who the actual winner is.
Bigg Boss seemed to be very angry with the housemates. As it was a task for the ticket to the finale, it then turned into the ticket to elimination for the inmates of the house!
Who will be eliminated this week from the Bigg Boss house? Stay tuned to HerZindagi for more updates!