At the start of the second last week in the house of Bigg Boss, we spotted Tejasswi Prakash having a conversation with Nishant Bhat about her relationship with the co-contestant, Karan Kundrra.
As Tejasswi Prakash was seen here, Karan Kundrra was seen on the other hand with Rashami Desai having a much similar conversation about the same.
Rakhi And Her Advice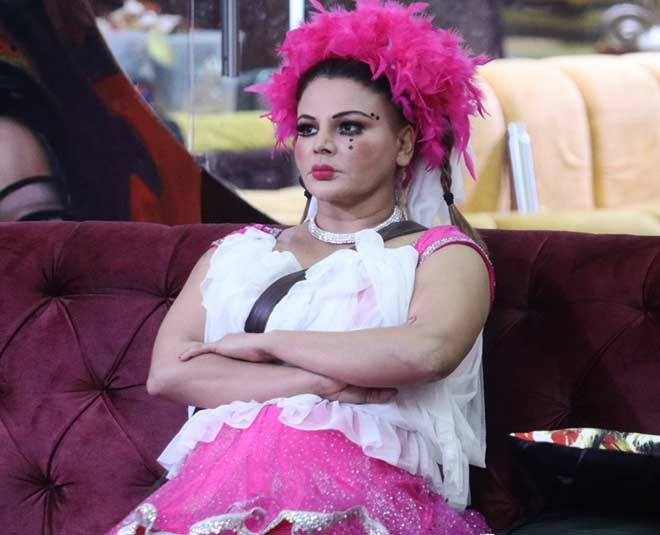 Rakhi Sawant and Karan Kundrra are later seen having a conversation about Karan Kundrra and Tejasswi Prakash's relationship wherein Rakhi Sawant had an input to share.
Rakhi Sawant is heard telling Karan Kundrra to ask Tejasswi Prakash's hand in marriage as they have cleared a good amount of stages in their relationship.
Read More- Abhijeet Bichukale Calls Rakhi Sawant's Husband A Husband On Rent
Nishant VS Rashami
As the duties had been having a weekly allotment being assigned, a fight broke out over a difference of opinion between Rashami Desai and Nishant Bhat.
The two are seen having a verbal spat as the duties are being assigned by the only VIP of the house, Rakhi Sawant.
Nominations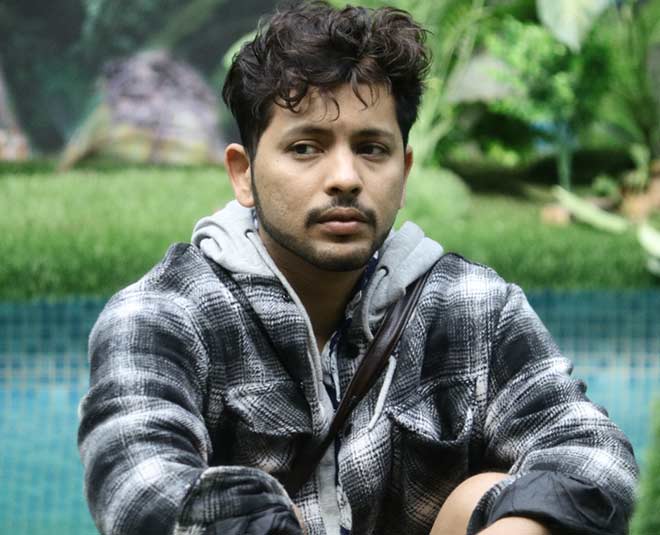 With assigning a new task to the ticket to the finale, Bigg Boss announced a twist. The housemates had to nominate one out of all the housemates who straight away lost a chance in the following week, sending him/her to the nominations.
With the housemates being unable to come to a decision, Bigg Boss announced with deep regret Rashami Desai and Abhijeet Bichukale to both be the nominated contestants for the week.
Read More- Is Tejasswi Prakash A Possesive Girlfriend?
Umar VS Tejasswi
With the task that took over last week's ticket to the finale, there is a problem that has been having Karan Kundrra right in the middle.
He is stuck between his friendship with Umar Riaz and his love interest, Tejasswi Prakash.
Umar Riaz and Tejasswi Prakash are seen having a spat in the washroom area wherein Karan Kundrra is standing as the conversation took a turn.
The Task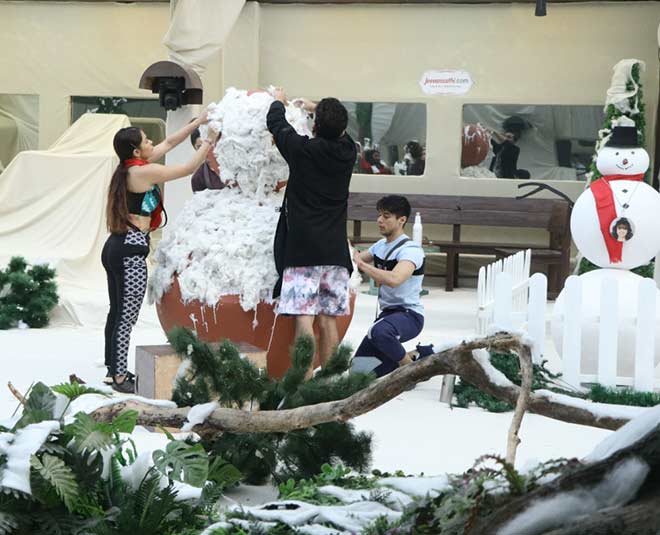 As Bigg Boss had no other option, he asked the inmates to divide the 7 amongst themselves as they liked.
Dividing themselves, they took up teams of 3 and 4 respectively.
With the task starting, Rakhi Sawant is seen coming back to her biased decisions as she takes the first round's decision in favour of her friend, Devoleena Bhattacharjee.
It was Umar Riaz who was removed from the task in the first round, whereas Pratik Sehajpal was eliminated by Tejasswi Prakash in the second round as Rakhi Sawant took a decision by making Karan Kundrra's team the winner.
Coming to the third round, Rakhi Sawant decided to go with Pratik Sehajpal's team as Devoleena Bhattacharjee eliminated Karan Kundrra from the game.
Who is going to win the ticket to the finale this week? Connect with us over our official Instagram and let us know. Stay tuned to HerZindagi for more viral stories!