Marking about 80 days in the house of Bigg Boss, the inmates of the house are yet again given the task to attain a ticket to the finale by crossing one of the opponents from the list.
The task is set between two co-contestant wherein they need to cross a tunnel which is covered with sacks that have been put by the other inmates.
Won by Karan Kundrra, Shamita Shetty, Umar Riaz, and Rashami Desai, it didn't ensure them a place in the finale or a place in the following week either. They were nominated by other contestants.
Nishant Bhat, Umar Riaz, Shamita Shetty, and Pratik Sehajpal are evicted from the race to the ticket to finale for this week and are also put into the nominations.
Devoleena And Pratik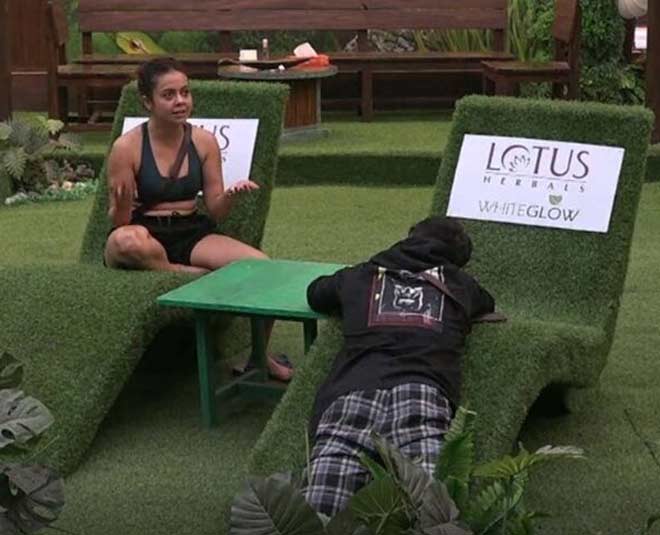 We spotted Abhijeet Bichukale and Rakhi Sawant having a conversation about Devoleena Bhattacharjee and her liking towards Pratik Sehajpal. Rakhi Sawant is heard saying how Pratik Sehajpal may also have the same feelings towards Devoleena Bhattacharjee.
A little while later, we spotted the two, Devoleena Bhattacharjee and Pratik Sehajpal having a conversation where Devoleena Bhattacharjee is confessing to her liking towards him and how she felt at the initial stage. She also mentions having a boyfriend outside the Bigg Boss house, but her feelings towards Pratik Sehajpal may have been genuine and natural.
During the task to the ticket to finale, Devoleena Bhattacharjee is seen helping Pratik Sehajpal and his friends while Pratik Sehajpal was seen styling Devoleena Bhattacharjee's hair earlier the same day.
Read More- Girlfriends Rashami Desai And Devoleena Bhattacharjee Have An Emotional Moment
Rashami And Umar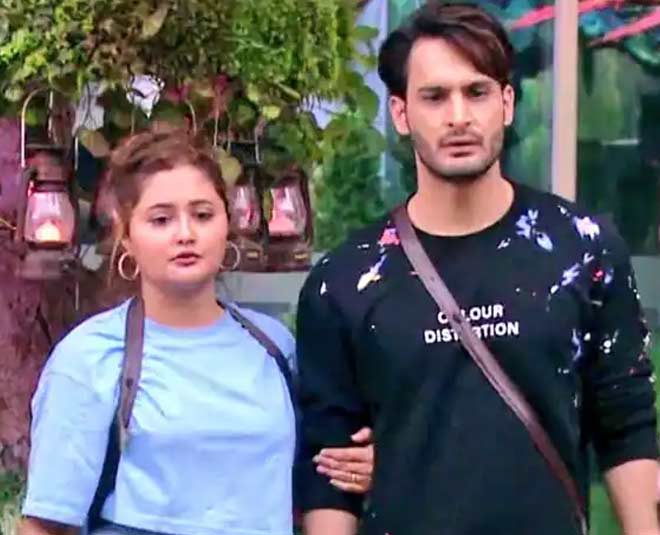 Rashami Desai and Umar Riaz surely have something that's been cooking up in the Bigg Boss house.
The two were spotted being cozy in the night in the indoor jungle on the couch next to Rakhi Sawant wherein she passes a cute comment on the two.
The two, Rashami Desai and Umar Riaz were also spotted in the morning having a conversation, wherein Rakhi Sawant was yet again a part, about how he may have a girlfriend outside and Rashami Desai cutely handled by simply asking him as in season 13 she faced a similar situation with a different contestant and was schooled by the host, Salman Khan.
Stealing From The VIP Lounge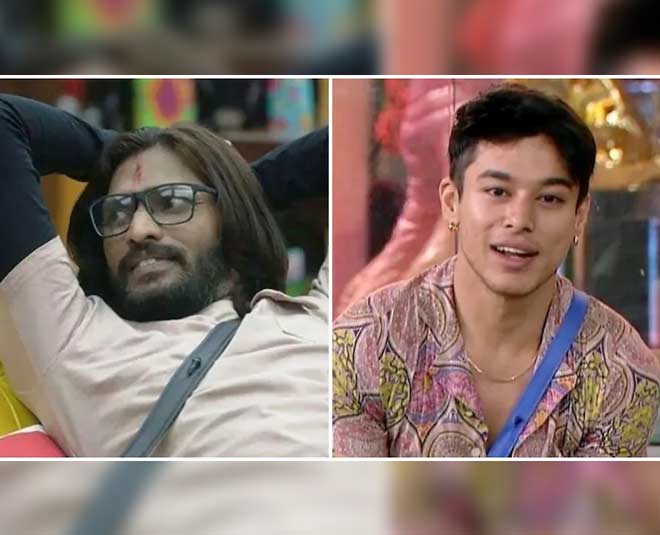 Abhijeet Bichukale was seen stealing packets of chips from the VIP lounge and hiding in his drawer, after which we also spotted Pratik Sehajpal stealing some chocolates.
While Pratik Sehajpal was stealing, Abhijeet Bichukale saw a chance to rat him out to Rakhi Sawant as she was unaware of the situation and Abhijeet Bichukale asked her to tail on his and catch him red-handed on the next round, which she does.
With a can of a cold drink in his hand, Rakhi Sawant catches a hold of Pratik Sehajpal stealing from Rakhi Sawant's room and she is confused.
Pratik Sehajpal ratted out Abhijeet Bichukale, Rakhi Sawant took some clothes out of Abhijeet Bichukale's drawer and put them inside the trash bin.
Read More- Abhijeet Bichukale Calls Rakhi Sawant's Husband A Husband On Rent
Nishant And Pratik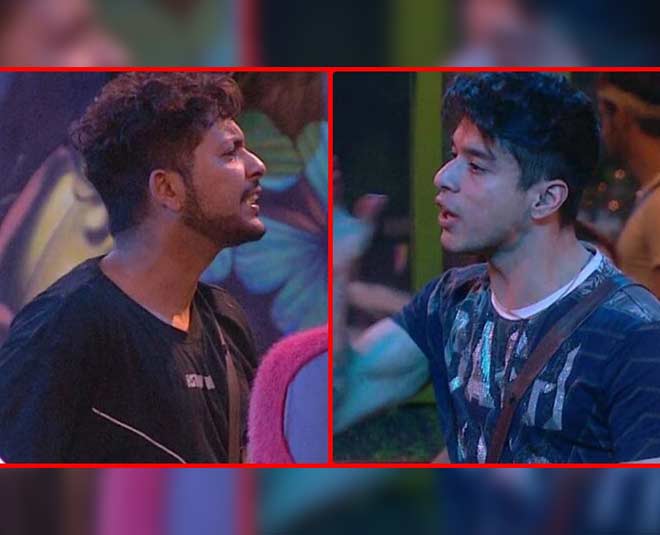 BFFs, Nishant Bhat and Pratik Sehajpal are spotted getting into a fight by the end of the episode over the ticket to the finale task and the two have a difference of opinion.
Will we see Devoleena and Pratik as a couple in the Bigg Boss house? Stay connected with us over our official Instagram page and let us know. Stay tuned to HerZindagi for more!