With a 2 week extension to the game of Bigg Boss, the contestants of the house seem to be in a tight spot and in a need to play their game with much more zeal than ever. The pressure is piling on and so is the stress. We can definitely see that on Karan Kundrra's face when it is time to make a decision as he is seen having a conversation with Shamita Shetty about Tejasswi Prakash and her VIP status.
The couple is seen having an intimate conversation in the VIP lounge as the two are standing tightly hugging each other while Tejasswi Prakash talks her way through expressing her love towards Karan Kundrra. They end the conversation with a kiss on the cheek.
New Captain Of The House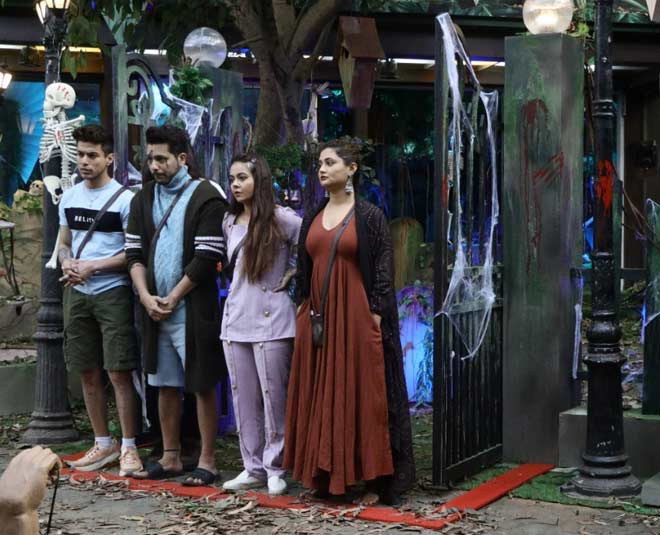 A new task had been assigned to the housemates with the safe and nominated contestants being in two opposing teams of the zombie apocalypse. Shamita Shetty, Karan Kundrra, Tejasswi Prakash, and Rakhi Sawant had the chance to become a captain, while Nishant Bhat, Pratik Sehajpal, Devoleena Bhattacharjee, Rashami Desai, and Abhijeet Bichukale, all were in support of different individuals.
The majority in support of Shamita Shetty took away the title of becoming the captain of the house and had a wild power in her hands.
As the task went through, we saw Pratik Sehajpal and the gang try to stop Abhijeet Bichukale from being the first person to step outside the red-lined area as he wanted to smash away Shamita Shetty's tombstone in the first go. There were multiple instances where we could see Pratik Sehajpal and Nishant Bhat, along with Rashami Desai, trying to stop Abhijeet Bichukale from his goal and it seemed unfair as there was nobody as such as a 'sanchalak' to the task to be able to point it out!
Read More- Bigg Boss 15: House Witnesses Violence Again, Abhijeet Almost Hits Devoleena
Shamita In Dilemma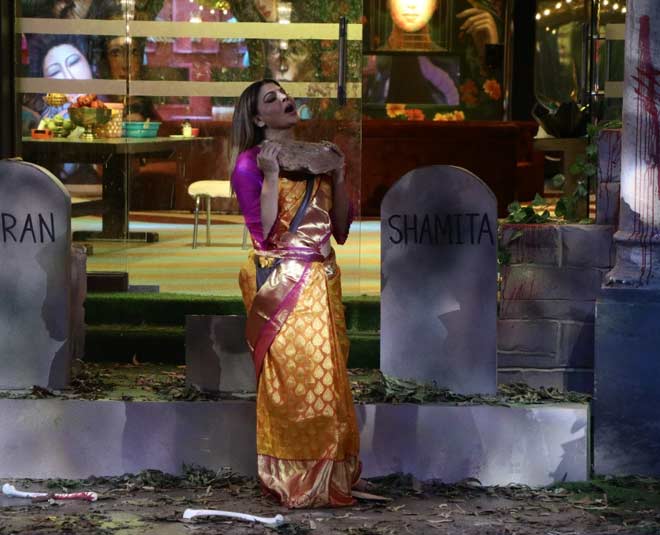 With winning the captaincy of the house, Shamita Shetty is also given a wild power that had been unknown at the beginning.
Shamita Shetty had been assigning duties meanwhile and also had several discussions at multiple different locations of the house with her co-contestant, Nishant Bhat over whom to denominate from the VIP status and whom to promote.
While the promotion of status is quite evident for Pratik Sehajpal and Nishant Bhat themselves, it seemed a little tricky for Shamita Shetty to decide upon whom to denominate from the VIP status.
Read More- Bigg Boss 15: Karan Kundrra Is In Big Trouble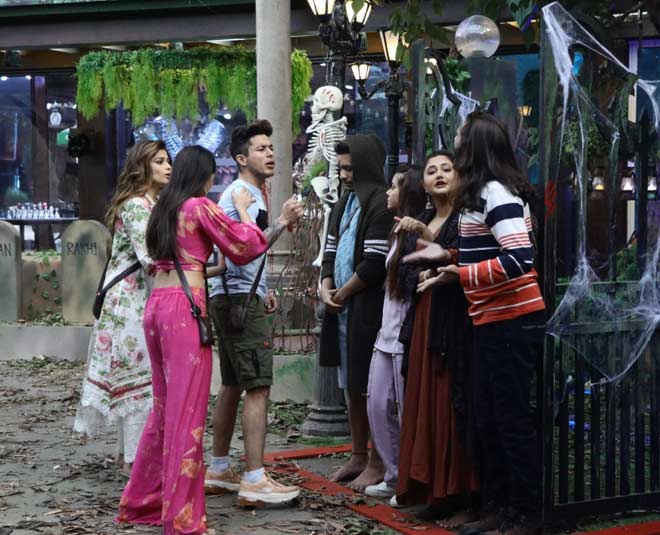 Karan Kundrra was seen having a conversation with Shamita Shetty prior to the end of the task as he was worried about his girlfriend, Tejasswi Prakash, and her status in the house. As he knew Tejasswi Prakash could be denominated, he insisted on himself being the one to be moved from the status instead of her for it could be easy for him to climb the stairs again rather than for her.
This is probably the first and the only time we have seen Karan Kundrra taking a stand for his girlfriend, Tejasswi Prakash, and we kind of like it. Do you?
Connect with us over our official Instagram page and let us know in the comment section. Stay tuned to HerZindagi for more updates and stories!