With Weekend Ka Vaar, Salman Khan brought up the topic of Tejasswi Prakash and Karan Kundrra's relationship and how the two have been depicted on the show of Bigg Boss.
Umar Riaz Is Evicted
Salman Khan took into notice how Umar Riaz had been violent throughout the week and had been told how he could be evicted from the show by Salman Khan. Salman Khan told Umar Riaz and the rest of the house how important it is for the house to play with their mental capacity rather than their physical strength.
With the end to the Weekend Ka Vaar, Umar Riaz had been evicted by the audience's choice and we spotted Rashami Desai sobbing like a baby as her love interest had to take a leave from the house of Bigg Boss.
Abhijeet Bichukale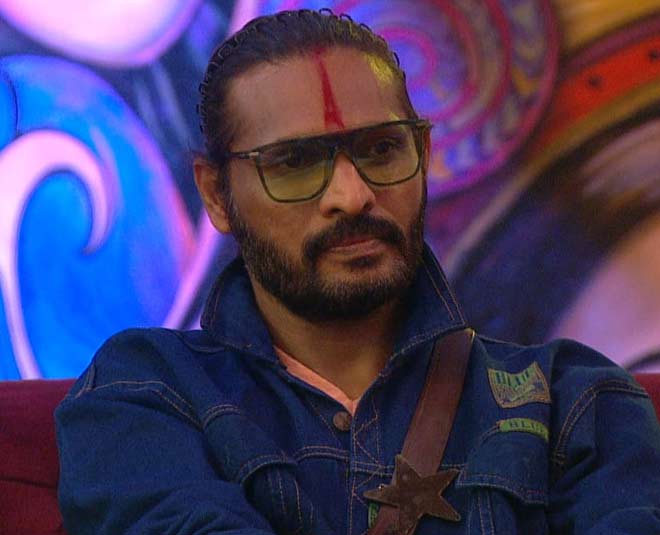 We saw Abhijeet Bichukale having multiple instances where he was heard swearing at Devoleena Bhattacharjee and other housemates, while Bigg Boss may also have cut out some clips that could have been obscene for a family viewing timeline.
As Salman Khan went on talking about Abhijeet Bichukale, Abhijeet Bichukale had a weird reaction and got up as he shifted to his bed. Salman Khan warned Abhijeet Bichukale to be within his limits else he would have to pull him out of the show by his hair.
Abhijeet Bichukale had also shown an aggressive side to himself as Neha Bhasin joined the show as a panel guest and had a comment to pass.
Read More- Bigg Boss 15: House Witnesses Violence Again, Abhijeet Almost Hits Devoleena
TejRan In Trouble
Tejasswi Prakash and Karan Kundrra have been in an ongoing relationship as the two entered the Bigg Boss house and they have been facing issues with one another as we are going further in the game.
Salman Khan is seen pointing out how Karan Kundrra has been self-centered throughout and unsupportive of his girlfriend, Tejasswi Prakash while Tejasswi Prakash has been doing quite the opposite.
Umar Riaz is also seen being dragged into the conversation while insecurities with Shamita Shetty seem to broaden.
Read More- Bigg Boss 15: 5 Times We Thought That Karan Kundrra Was A Possessive BF
Joint Panel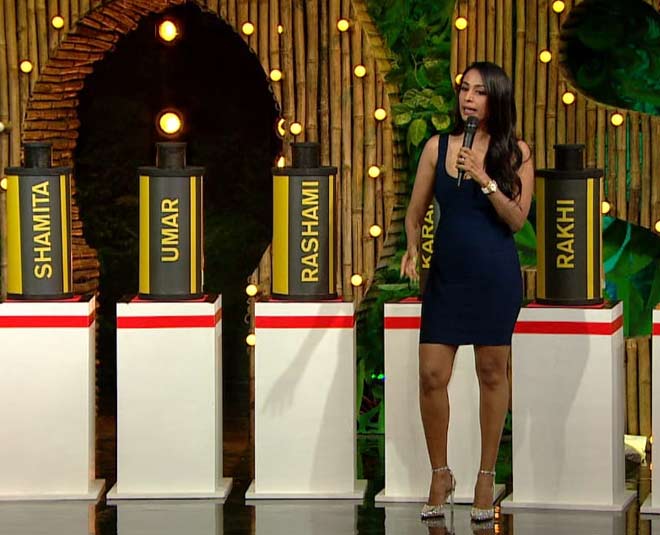 A joint panel with Kashmera Shah, Geeta Kapoor, Divya Agarwal, Neha Bhasin, Vishal Singh, Rahul Mahajan, and Debina Bonnerjee were welcomed by the host, Salman Khan as debates and discussions were to take place.
We spotted Kashmera Shah having a spat with Bigg Boss OTT winner Divya Agarwal over Karan Kundrra and Tejasswi Prakash's relationship as Divya Agarwal had come in support of Karan Kundrra.
Divya Agarwal was also seen getting groped in a vast argument with Neha Bhasin and a contestant Shamita Shetty as the two had prior grudges from Bigg Boss OTT where Salman Khan had to intrude and tell Divya Agarwal how prestigious it was to become a Bigg Boss contestant regardless of how many times they made an appearance on-screen with the reality show.
Heartfelt Thoughts For Nishant Bhat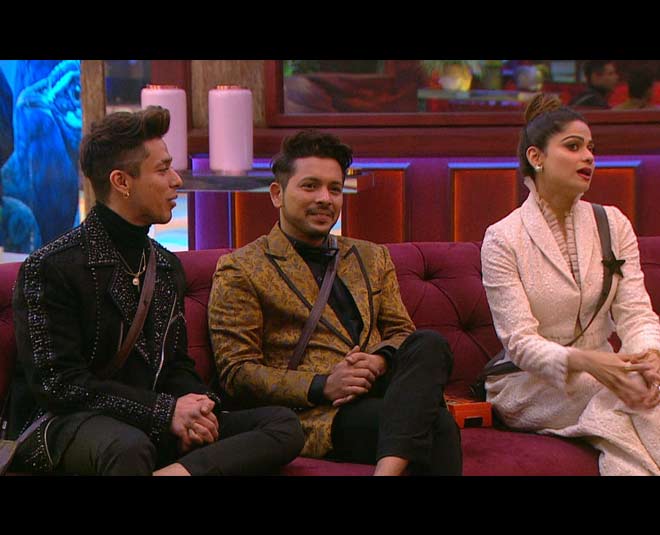 As Geeta Kapoor aka Geeta Maa for the dance industry made an appearance on Bigg Boss as a joint panel guest, she had a lot to say for Nishant Bhat.
As a choreographer, Nishant Bhat is the first contestant to be called upon to the reality show which is a great deal for everybody. Geeta Kapoor showered her love and guidance upon the co-choreographer while she also shared her perspective on Karan Kundrra and Tejasswi Prakash's relationship while Kashmera Shah and Divya Agarwal took over the spat.
Who according to you is the winner of Bigg Boss season 15? Connect with us over Instagram and let us know. Stay tuned to HerZindagi for more updates!