Bigg Boss 15 also known as Bigg Boss: Sankat in Jungle or Bigg Boss: Pan Pana Pan Pandrah is the fifteenth season of one of the most loved reality shows of India. It first premiered on 2 October 2021 on Colors TV and is hosted by superstar Salman Khan.
Since the very first day, we have been glued to our screens. We love watching all the drama in this controversial show. This year there is a mix of contestants from different backgrounds and different temperaments. There are several contestants this year who have been making headlines for their conflicts and actions.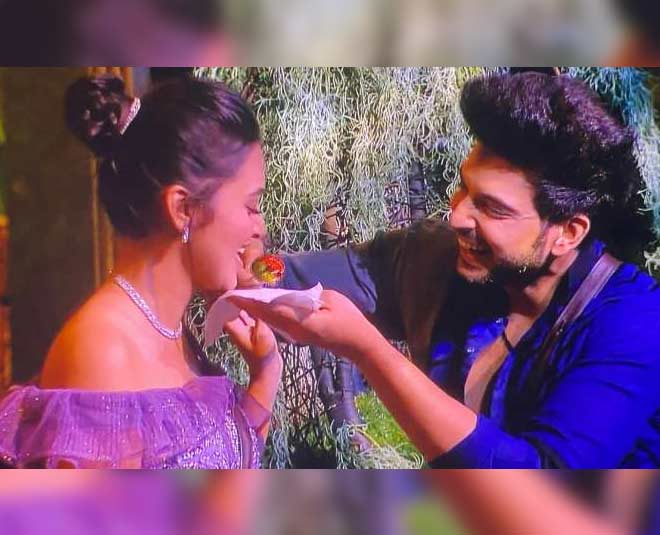 We have also seen a lot of couples this year such as Shamita - Raquesh and Meisha - Ieshann. However, one couple that became the highlight of the season and always made headlines is Karan Kundrra and Tejasswi Prakash. Karan and Tejasswi are the most talked about contestants of this season and fans are crazy for this cute couple.
A single cute moment between the couple is enough to make all their fans happy. Videos of their every single moment goes viral on the internet. However, we have often noticed that Karan Kundrra is extra possessive and protective when it comes to Tejasswi. Here are 5 times when we thought that Karan Kundrra was a possessive boyfriend.
Vishal Kotian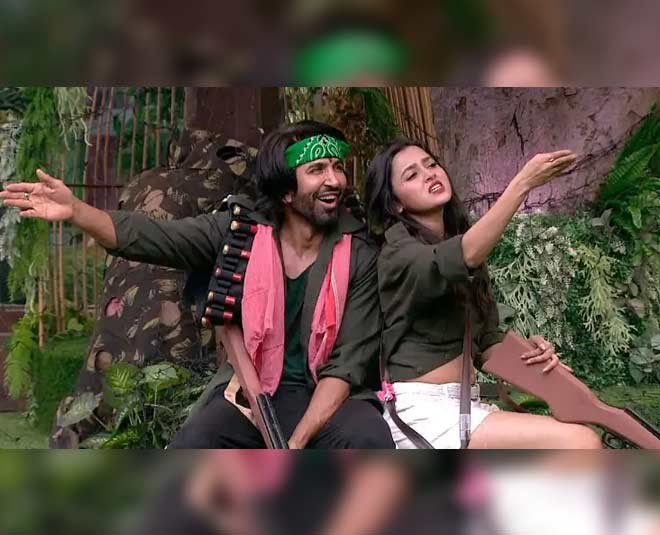 Karan Kundrra doesn't share a good bond with Vishal Kotian whereas Tejasswi Prakash is on good terms with Vishal. Their strong bond made Karan Kundrra jealous. In a conversation with Umar Riaz, Karan Kundrra confessed that he doesn't like Tejasswi talking to Vishal and this brings out his possessive side.
Task
When Karan Kundrra and Tejasswi Prakash were competing against each other in a task, Devoleena and Rakhi were supporting Tejasswi and this didn't go well with Karan. Karan Kundrra couldn't digest anyone other than him supporting Tejasswi Prakash.
Nishant Bhatt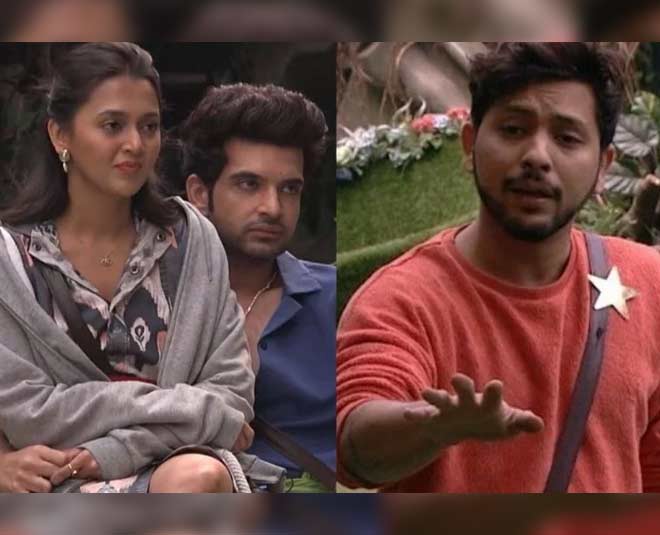 Nishant Bhatt is a close friend of Karan Kundrra. They know each other from outside as well. On the other hand, Tejasswi Prakash also shares a bond with Nishant Bhatt. Although Karan is close to Nishant but he doesn't like Tejasswi's closeness with him and is often seen objecting the same.
Don't Miss: Bigg Boss 15: Equation Between Devoleena And Pratik Takes A Wild Turn
Umar Riaz
Umar Riaz is one person who is extremely close to Karan Kundrra in the house. However, Karan can't even see his close friend Umar getting close to Tejasswi and wants to protect Tejasswi from everyone else in the house.
Pratik Sehajpal
Pratik Sehajpal doesn't share a good bond with both the contestants. However, Tejasswi is often seen sharing some fun moments with Pratik. However, this doesn't sit well with Karan and he has also expressed his displeasure about the same.
Don't Miss: Bigg Boss 15: House Witnesses Violence Again, Abhijeet Almost Hits Devoleena
We have talked about the moments when we felt that Karan Kundrra was a possessive boyfriend. However, it is true that it takes two to clap. Similarly, we have often seen being possessive of Karan Kundrra, especially when he is talking to Shamita Shetty.
We wish the Tejasswi prakash and Karan Kundrra 'All the Best' and we hope that the cute couple stays together forever.
For more such stories, stay tuned to HerZindagi!