Bigg Boss 15: House Witnesses Violence Again, Abhijeet Almost Hits Devoleena
Abhijeet Bichukale almost hit Devoleena Bhattacharjee, all for a task! Dive in to know more!
The house of Bigg Boss witnessed another count of violence as we speak. Abhijeet Bichukale almost hit Devoleena Bhattacharjee, all for a task!
Task 2
With Umar Riaz and Tejasswi Prakash melting the ice, all the inmates are not allowed to be a part of the task that had been allotted to them by Akanksha Puri from the fake house of Bigg Boss.
Umar Riaz won the task fair and square by melting the ice almost all the way.
Task 3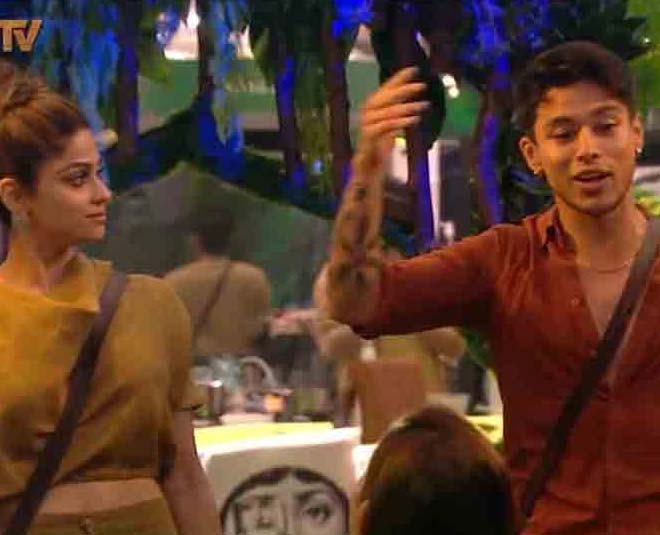 A new task had been allotted to Abhijeet Bichukale, Shamita Shetty, and Pratik Sehajpal wherein the three were asked to stay emotionless while the rest of the inmates were asked to make them feel all of them at once with their talks and behavior.
In the first round, we saw Abhijeet Bichukale get eliminated but a lot of rounds went down for Shamita Shetty and Pratik Sehajpal as the two of them didn't give any chance to miss.
As Pratik Sehajpal and Shamita Shetty kept sitting on the allotted chairs, a couple of fights had broken out between Nishant Bhat and Karan Kundrra for Nishant Bhat having to support his best friend, Pratik Sehajpal during the task.
With nobody being able to win the task, Bigg Boss declared none of the main house inmates were able to secure a ticket to the finale as a result of no decision made by the 'sanchalaks' after the end of the task.
Read More-Bigg Boss 15: It's Devoleena VS Abhijeet Again
Devoleena VS Abhijeet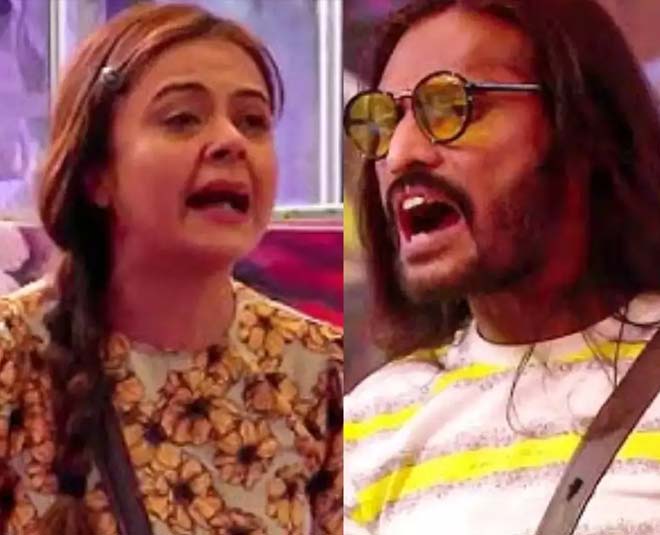 With Abhijeet Bichukale taking charge of the task and babbling in front of Pratik Sehajpal about things he shouldn't have, Devoleena Bhattacharjee is seen getting angry and confronting Abhijeet Bichukale as he is seen lying shirtless on the bed.
The two break out into a huge spat as they both exchange nasty comments and tend to get physical. We spotted Abhijeet Bichukale picking up a bottle in an attempt to hit Devoleena Bhattacharjee when everybody interrupted and tried to stop the two from running into a physical fight.
Bigg Boss then asked the two to be in separate areas as Devoleena Bhattacharjee lost her cool and started throwing things around. To her wellbeing, Pratik Sehajpal was there to keep her calm as a friend throughout!
Later we spotted Devoleena Bhattacharjee who locked herself in the washroom, breaking something inside, which was also heard by Pratik Sehajpal and informed to the others as others were later seen rushing to the washroom area in an attempt to help her out.
Read More-Bigg Boss 15: Devoleena's Boyfriend Enters The House!
Devoleena VS Rashami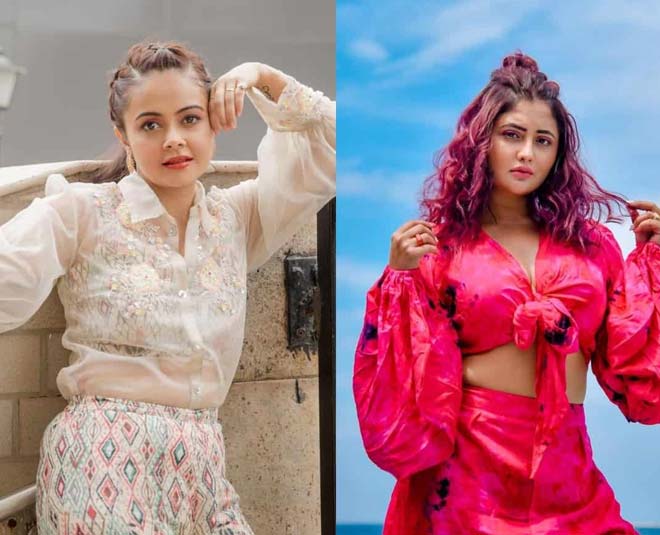 During Devoleena Bhattacharjee's spat with Abhijeet Bichukale, Devoleena Bhattacharjee also broke out into an ugly conversation with her ex-BFF Rashami Desai and the two ended up exchanging a good set of ugly comments on one another.
Connect with us over Instagram and let us know your views in the comment section. Stay tuned to HerZindagi for more stories!