Tejasswi Prakash and Karan Kundrra have been one of our favourite couples from this year's Bigg Boss. We have seen a lot of ups and downs during their relationship in this season of Bigg Boss. Here are some of our favourite moments of the couple from their Bigg Boss journey together!
When Tejasswi Started Calling Him Kundree
It was way before in the beginning that Karan Kundrra had developed a liking towards his co-contestant, Tejasswi Prakash. While Karan Kundrra was BFFs with a former contestant, Akasa Singh, who no longer is a part of the show, he had told her about his feelings towards her.
The day after that, Tejasswi Prakash was heard going around the house calling him 'Kundree' and asking him to tell her how beautiful she looked.
This was the absolute start of #TejRan and we were all in awe!
When Karan Gave Tejasswi A Necklace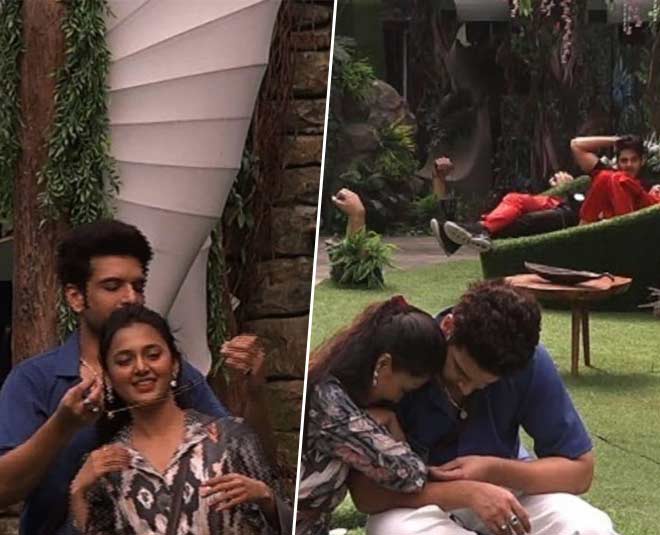 With things heating up between Tejasswi Prakash and Karan Kundrra while being inside the Bigg Boss house, we saw Karan Kundrra give Tejasswi Prakash a necklace that was gifted to him by Ekta Kapoor while she was on a visit to the house.
Ekta Kapoor had brought forward some merchandise from her new brand for home decor, 'Ek' which she gifted to Raqesh Bapat and Karan Kundrra.
Ever since that day, we spot that necklace on Tejasswi Prakash's neck every single day, without fail. Shows how strong the relationship is going so far!
Read More- Is Tejasswi Prakash A Possessive Girlfriend?
Drama Queen Tejasswi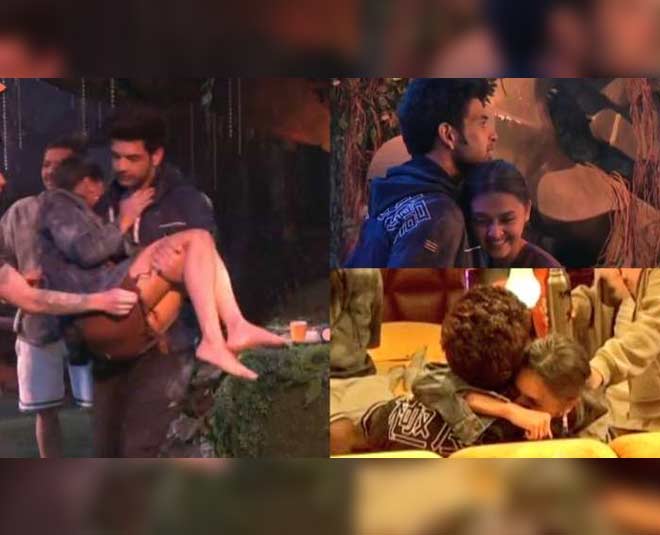 Tejasswi Prakash has always been a drama queen ever since she entered the house of Bigg Boss. We have seen her getting herself in some kind of mischief either way with Nishant Bhat or be it somebody else from the house.
While she had planned yet again another prank with Nishant Bhat, she groped her lover boy, Karan Kundrra who immediately got scared as Tejasswi Prakash started coughing real bad after the powder attack during a task.
Karan Kundrra was seen picking her up and rushing to the medical room as the two burst into laughter and the prank came to an end. It surely was one moment that comes close to making it to the list.
When Karan Confessed About His Feelings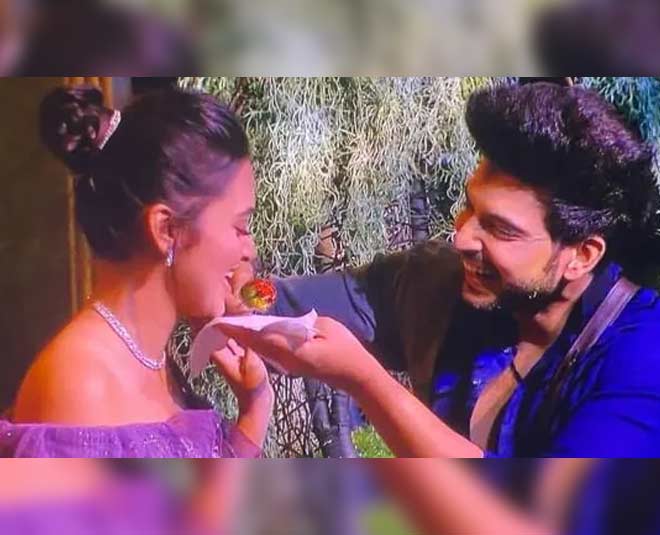 It was one of those Weekend Ka Vaar when Salman Khan made Karan Kundrra confront his feelings towards Tejasswi Prakash.
Tejasswi Prakash was also asked the same question while she had the same response. The two burst out blushing while everybody was already knowing about the budding romance between the two.
Read More- Is Karan Tejasswi's Biggest Enemy?
The Two Always Cuddling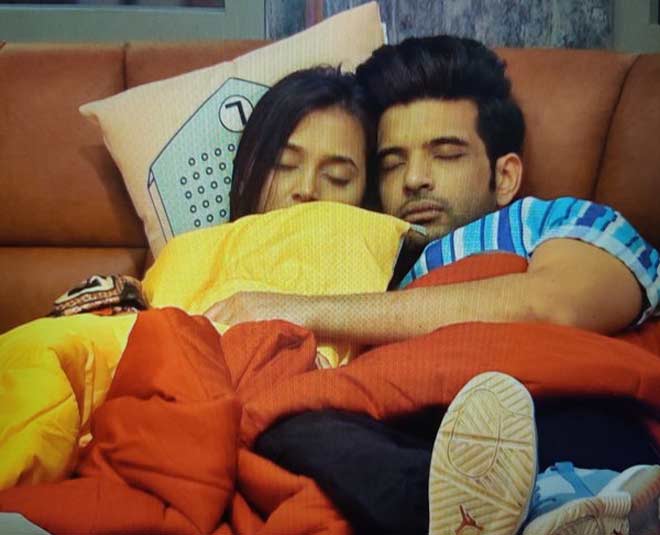 The couple is often seen cuddling and sleeping together by the end of the night as we speak. They look absolutely adorable, don't they?
Do you find them as cute as we do? Connect with us over Instagram and let us know! Stay tuned to HerZindagi for more viral stories and tips!