Sexual abuse is one of the biggest problems in India. Do you know over 50% of children face sexual abuse but more of it goes unreported? It is a trauma that can lead to emotional and psychological disorders in children and adolescents which they may never overcome in their lives. When they keep the secret to themselves, they suffer alone in silence which can further lead to some serious health issues.
It is great that many public figures have come out in public and talked about their experiences of sexual abuse. This indeed helps the victims come forward and report the crime. Recently, Aamir Khan's daughter, Ira Khan talked about being sexually abused at the age of 14 on her Instagram handle.
Ira Khan Opens Up About Being Sexually Abused
Ira Khan was diagnosed with clinical depression a few years ago. The young girl in her Instagram video recently talked about the factors which could have led to her depression. Talking about the same, she revealed that she was 14 when she was sexually abused.
In the video, she shared that she sort of knew the person who was sexually abusing her but it wasn't happening everyday. When she talked to her parents Aamir Khan and Reena Dutta about it, they helped her get out of the situation. She shared that it took her a year to understand what the person was doing with her and then she wrote to her parents about it. Ira further shared that her past experience was not something she was scared of. She said, "I wasn't scared. I felt like this wasn't happening to me anymore and it is over. I moved on and let go. But it was again not something that has scarred me for life and something that could be making me feel as bad as I was feeling when I was 18-20 years old."
Not just Ira Khan, many other celebrities in the past have talked about being sexually abused as kids or teens.
Kalki Kanmani On Being Sexually Abused At 9
Bollywood actress Kalki Kanmani also opened up about being sexually abused at the age of 9. In an interview, she said, "I allowed someone to have sex with me at the age of nine, not understanding fully what it meant and my biggest fear after was that my mother would find out. I felt it was my mistake and so I kept it hidden for years. If I had had the confidence or awareness to confide in my parents it would have saved me years of complexes about my own sexuality." She shared that it is a reality she has lived with for a long time. Kalki further shared that it is something that should not be ignored.
Sonam Kapoor On Being Groped At 13
During an interview with Rajeev Masand, Sonam Kapoor talked about being harassed at the age of 13. She shared that when she was 13, she was groped by a man from behind. She said, "Everybody goes through some sort of sexual abuse in their childhood. I know I have been molested when I was younger and it was traumatising. I didn't speak about it for two years or three years. I remember the incident so clearly."
Sonam Kapoor further shared, "There was a man who came from behind and just held my breasts like that. And obviously, I didn't have breasts at that time. I started shaking and shivering and I didn't know what was going on and I started crying right there. I didn't speak about it. I just sat there and I finished watching the film because I felt that I'd done something wrong for the longest time."
Don't Miss: Suicide Among Indian Women: A Demographic Nightmare
Zaira Wasim On Being Abused By A Middle-Aged Man At 17
View this post on Instagram
Zaira Wasim shared an incident on her social media while she was travelling from Delhi to Mumbai, on a flight. In the video, she shared how a man had kept his foot on her neck and was moving it up and down when she was half asleep. In the video she shared on her Insta handle, she broke into tears and shared that she tried to record the harassment on her camera but couldn't as the lights were dim. She concluded the video by saying that if girls don't help themselves, who will.
Don't Miss: International Day For The Elimination Of Violence Against Women: Know This Year's Theme & Significance
Deepika Padukone On Being Molested At The Age Of 14-15
View this post on Instagram
Deepika Padukone talked about an incident when she was 14-15. She said, "I remember one evening my family and I were walking down the street. We had probably finished eating at a restaurant. My sister and my father walked ahead and my mother and I were walking behind. And this man brushed past me. I could have, at that point, ignored, pretended like it didn't happen. I turned back, followed this person, caught him by the collar – I was 14 – in the middle of the street slapped him and walked away."
Anoushka Shankar On Being Abused By A Family Friend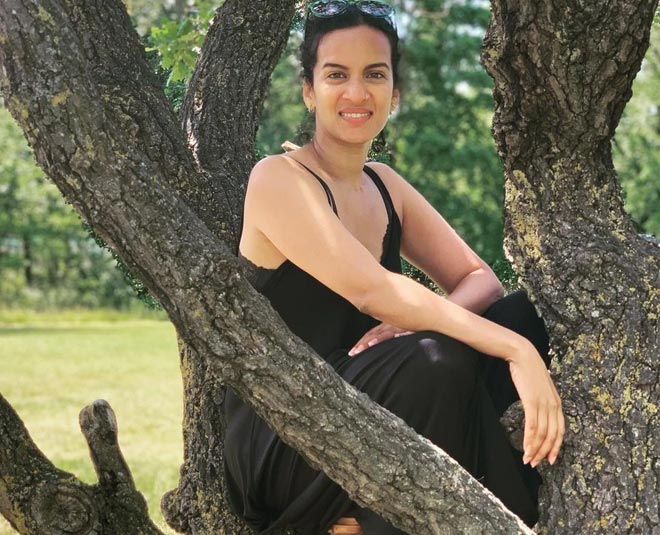 Daughter of legendary Sitar player Ravi Shankar, Anoushka Shankar had a dark childhood. Some years back she talked about being sexually abused as a child. She shared that she was abused by a family friend. Anoushka shared that she suffered from sexual and emotional abuse from a man whom her family trusted and it scarred her life forever. Other than this incident she faced in her childhood, she shared that even today when she is a celebrity, she faces a different kind of abuse like touching and groping.
Sexual abuse is common all across the country but most girls or women don't come forward and talk about it in open. It is high time women start to speak about it publically and report the heinous crimes. What's your take on the increasing number of sexual abuse in the country? Share your thoughts with us. For more such stories, stay tuned!