Explore The Flavours Of Regional Cuisines At The Culinary Renaissance Food Fest
I visited Edesia at Crowne Plaza recently to relish regional delicacies at the ongoing food festival. Here is my detailed review.
I've always loved food and travelling. All these years, food has been one big reason why I travel to a certain place. To be honest, there is no better combination than food and travel.
It isn't about eating a specific dish, it is about experiencing a culture, authenticity. However, the pandemic brought travel to a near standstill.
Though many destinations are now re-opening and welcoming tourists with protocols in place, the experiences are no longer the same.
But wonder if you could enjoy all your favourite regional delicacies under one roof which is safe, fancy and promising? What better right? I experienced it all recently and here is my detailed review.
The Culinary Renaissance
When I first heard of Crowne Plaza's food fest, The Culinary Renaissance, I was ecstatic. All this while I badly missed the joy of enjoying a traditional Indian meal and the festival promised me an experience to relish not just one but 7 different regional cuisines of the country.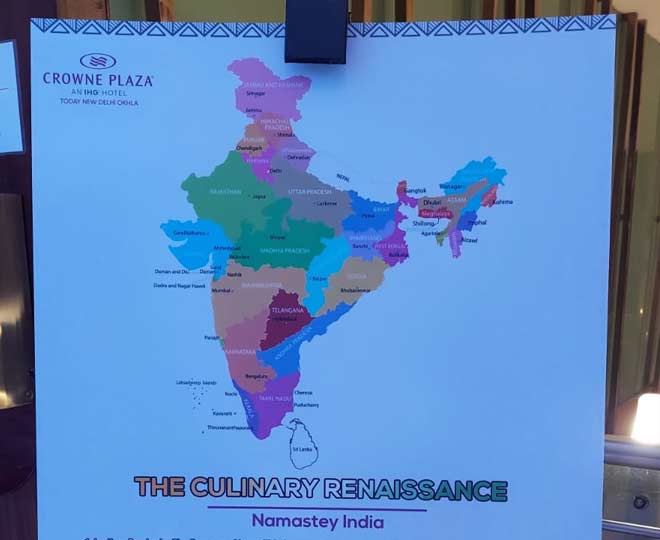 The festival is an ode to the culinary diversity of India by the chefs at Edesia, Crowne Plaza Okhla. Also, it is World Tourism Day today, what better than celebrating it with savouring some regional delicacies from different parts of the country?
My Experience At The Food Fest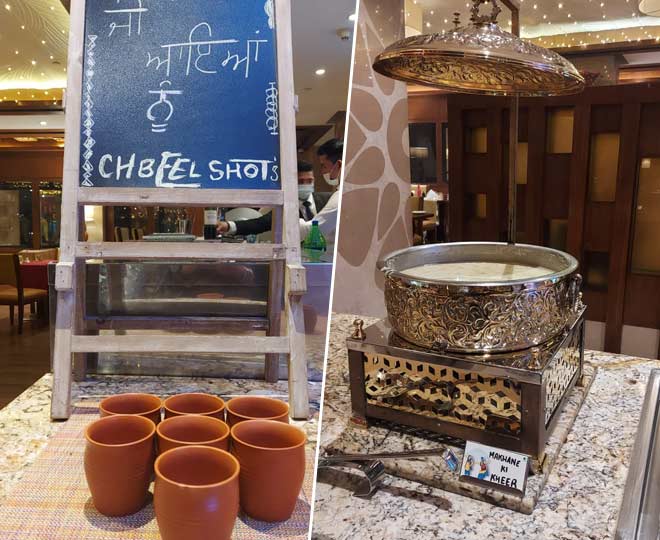 I visited the Culinary Renaissance on the very first day to relish some delicacies from Punjab as the festival celebrated the theme - Pind Diya Gallan. For those who aren't very aware of the Punjabi cuisine, let me tell you that it is incomplete without Chabeel.
The first counter that I spotted was that of Chabeel shots. Chabeel is a traditional Punjabi sweet and cold drink which is usually enjoyed during summers. After I drunk up the refreshing rose chabeel, I was served two delectable appetisers - Corn and Mattar Tikki and Kaju and Kamal Kakdi Tikki.
I have to be honest here, you know you are in for a treat when the starters turn just perfect, agree? Both the vegetaran starters were a hit for me. Next, for non-vegetarian starters there was a good mix of tandoori and fried snacks - chicken seekh, chicken tangri and mutton kebabs.
The buffet had an array of special dishes from the Punjabi cuisine and it wasn't an easy task to pick just a few because they were all so tempting! I decided to taste it all in smal quantities and I guess it was a good decision.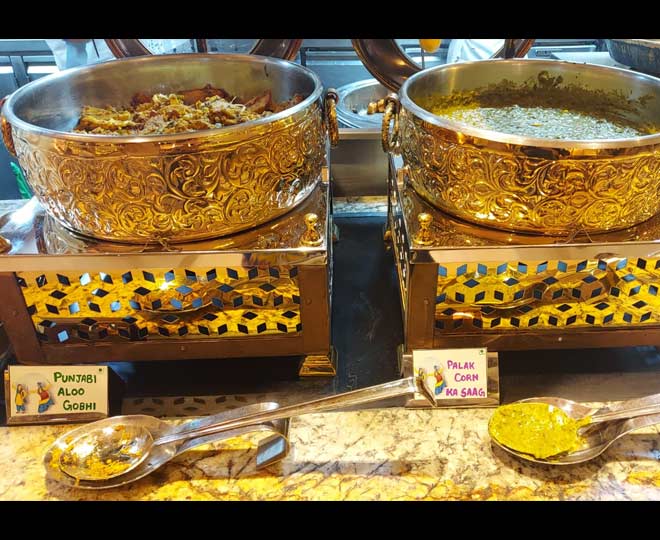 From Amritsari Chole to Butter Chicken, every bite of food I relished at the fest reminded me of Punjab's local food, the authenticity was unmatched. The variety also included - Paneer Butter Masala, Sarson Da Saag, Bhuna Ghosh, Dal Makhani. The bread platter had good options too, tandoori roti, laccha paratha, missi roti, makki di roti.
The chef was kind enough to also serve some more regional delicacies - Hyderabadi Salan, Khatti Dal, Rajasthan's Lal Maas, Kashmir's Ruwangan Chaman, Fish Korma from Lucknow.
Don't Miss: Check Out These Five Famous Street Food Options In Mumbai
Also, let me tell you that the social distancing and other COVID protocols in place at the restaurant added to my experience at the food fest. It felt so good to enjoy delectable regional dishes under a safe roof after long.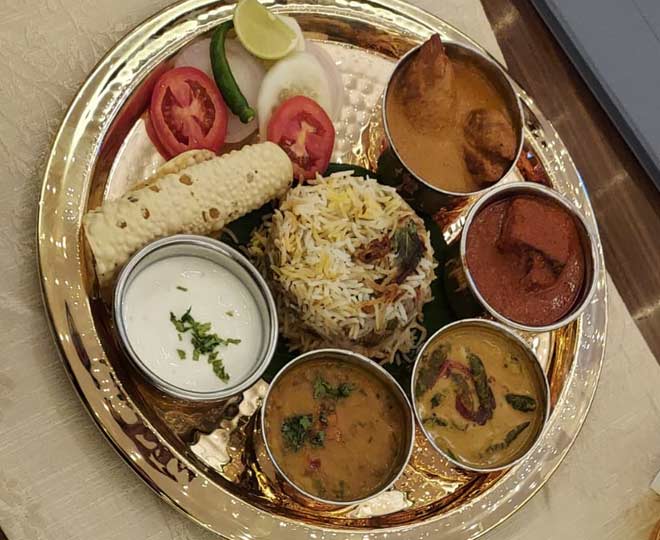 Now let's talk about the desserts! Again, there was a good variety to choose from, Makhana Kheer to Mawa Dry Fruit Barfi. I loved how traditional recipes were given tasty twists to enhance their flavours.
To sum it up, The Culinary Renaissance Festival is not just a treat for your taste buds but eyes too. The restaurant, Edesia is tastefully decorated in array of colours.
Don't Miss: The Price Of These Food Items In India Will Burn A Hole In Your Pocket
Event Details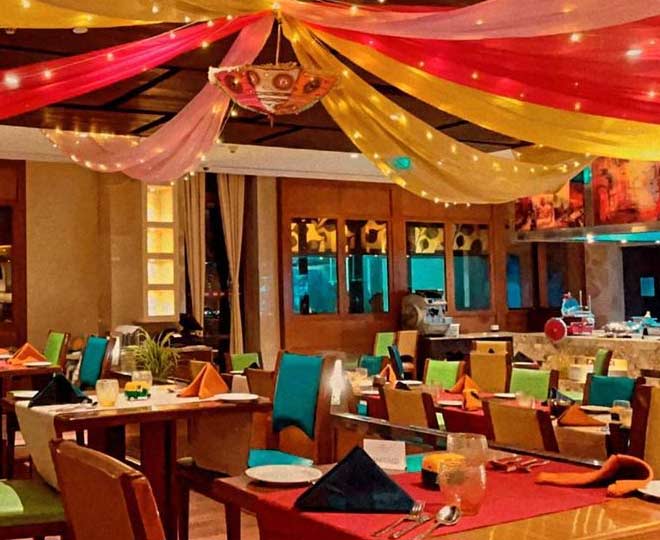 Date: 24th September to 30th September 2021
Venue: Edesia, Crowne Plaza Okhla
Buffet Price
INR 1745 + taxes
If you too have been craving for some tasty, authentic food for long, Edesia is your place to be. Food lovers, don't miss relishing this regional cuisines under one roof with this food festival.
Tell us if you enjoyed reading this food review on our Facebook page. For more such reviews, stay tuned!