Attention Foodies! We all go gaga over Mumbai's street food. The urge to munch on those divine delicacies grows stronger with every street food video we watch. But when you have too many good things it becomes a tough job to choose from an entire range of superlatively scrumptious dishes.
So, leaving your worries behind, let's talk about some of the very famous street foods of Mumbai that will blow your minds away.
List Of Five Famous Foods In Mumbai
Batata Vada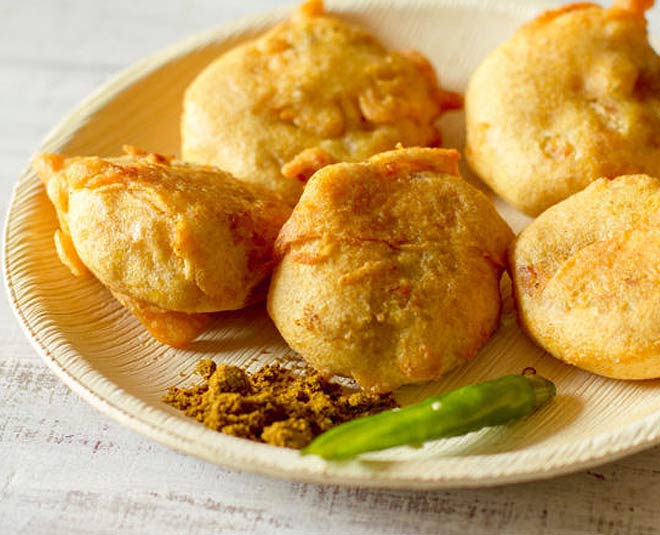 Batata Vada is basically a thick spherical vegan patty filled with spiced mashed potatoes and coated with chick pea flour which is further deep fried and served with the iconic green chutney. This fast-food dish is not only popular among the streets of Maharashtra, where it originated, but is also cherished by people living across the Indian sub-continent belonging to different regions and cultures.
Don't miss; Here Is A List Of Places In Delhi NCR Serving Authentic Bihari Cuisine
Bun Maska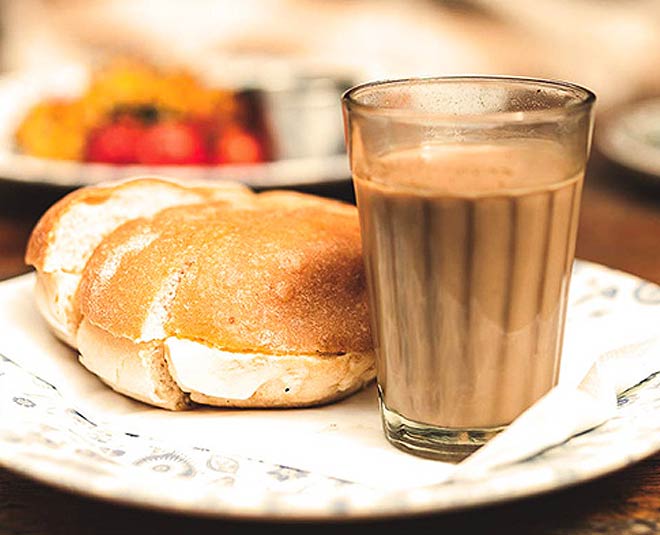 Bun maska or popularly known as maska pav was originally invented by the famous Irani cafes of Mumbai in the early 1900's. It is a widely consumed breakfast dish especially in central and northern parts of India.
The construction of the dish is simple, a fresh bread bun is cut into two halves, further, a sufficient amount of butter or maska which is basically a mixture of white butter and fresh cream is applied on both halves of the bun, then, its closed like a sandwich and heated on a flat tawa. Nowadays, many people enjoy it with a cup of tea.
The concept of bun maska and chai is very popular among the Indian audience and ever since the 1900's this simple dish has become an integral part of Maharashtra's social evolution.
Bombay Sandwich
The Bombay sandwich tops the list of the most consumed street dishes in streets of Mumbai. The main ingredients of this Bombay-style variation of the sandwich are a spicy green chutney, which is spread on the inner layers of the bread, tomatoes, cucumbers, onions and finally a potato filling made with chaat-masala along with a few other spices. It's a very popular street snack among the students and teenagers.
Bhelpuri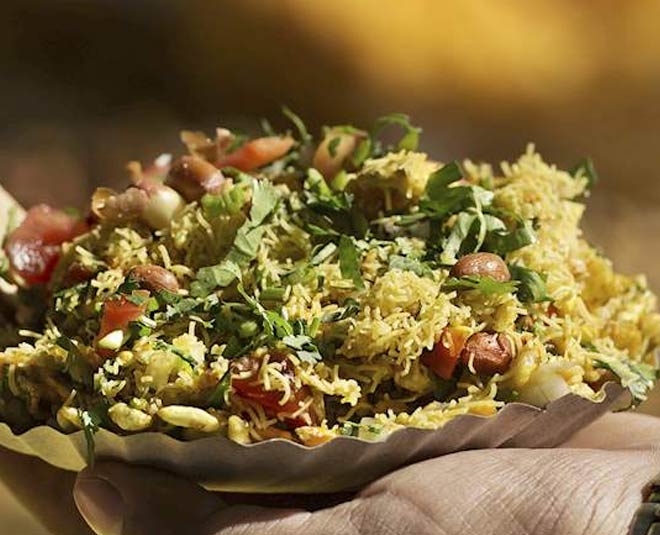 Bhelpuri is a very delicious and flavourful snack which came into existence all the way from the beaches of Mumbai. This particular dish has many different variants in different states of the Indian subcontinent such as sev puri, dahi bhel puri, sev paapdi chaat etc. which makes it quite an experimental and a versatile street snack.
It's made by mixing puffed rice, chopped potatoes, onions, chat masala and different types of chutneys which give it a very subtle, sweet and spicy flavour along with different textures.
Don't miss; Love South Indian Food? Prepare These 3 Mouth-Watering Dishes Now!
Keema Pav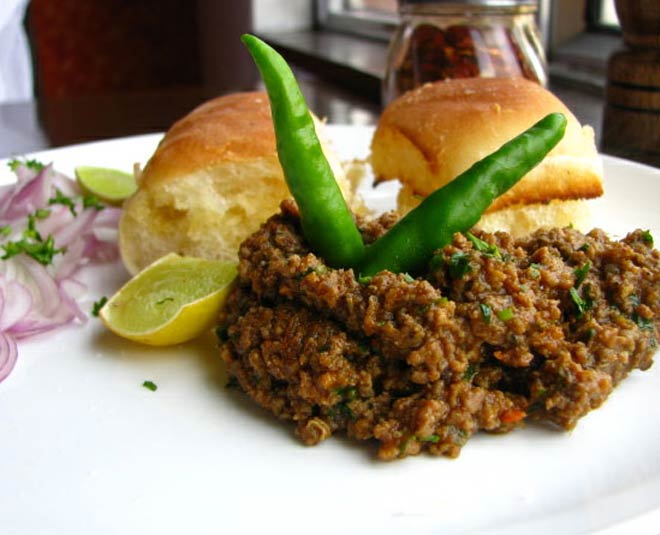 Unlike other dishes in this article, this particular dish's origin dates back to the era of the Mughal empire. Keema was popularly consumed in the royal courts of Mughal India. Later on, it became a widely popular fast food snack in modern India especially in the state of Maharashtra, where it began to be served along with pav bread. Hence, the dish became Maharashtrians' all-time favourite street snack better known as Keema-Pav.
Keema is made with minced mutton, spices, lots of ghee or purified butter and a few veggies like onions and tomatoes. The Keema is served with a side of pav bread, which is also heated on a flat tawa with butter and pav bhaji masala.
Stay tuned to Her Zindagi for more articles on food, recipes and cooking tips.