If not cleaned properly, the insides of a freezer can turn into an igloo in no time. With layers of unattended frost, a freezer can also become a breeding ground for bacteria. Some fridges have an inbuilt frost regulator which doesn't let any ice deposit inside. Still many fridges develops frost, which needs to be cleaned from time-to-time. Here are some important tips that you need to keep in mind if you wish to maintain your fridge in a proper and functioning condition.
Plan In Advance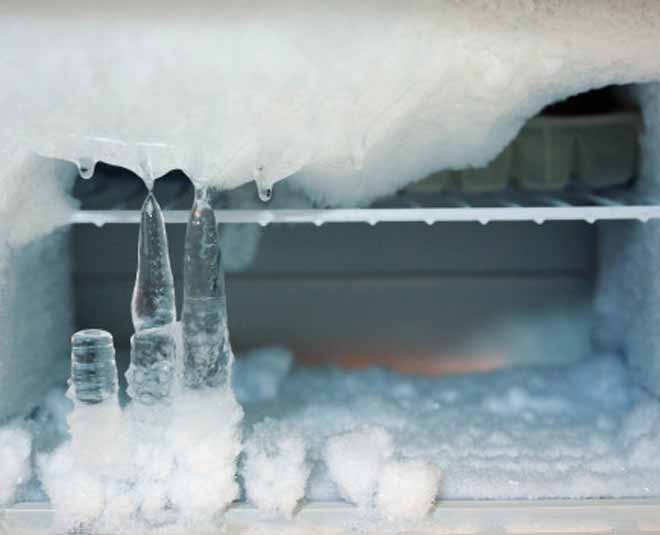 The first and the most important thing is to plan things in advance. Planning is necessary to ensure that you can easily keep milk, vegetables and other perishable food items at a proper place. Usually defrosting leads to leakage which can even seep into your refrigerator. Before defrosting, take out all the fridge items. Once empty, you can clean the whole fridge properly in one go.
Don't Miss: Make Garlic Last Longer With These 6 Tips
Turn Off Your Fridge
Usually fridges have a separate defrosting mode, which helps in melting all the ice deposited in the freezer. Once the defrosting mode is activated, you must wait for at least 30 minutes before pluging off the electric connection. When the power supply is interrupted, the heat helps in quicker melting of ice. For efficient defrosting, detach your fridge from the power plug and open the fridge door.
Don't Scratch Your Freezer
Most people tend to scratch the layers of ice in their freezer (cleaning hacks) with the help of sharp objects. Be it spatulas, knives or forks, any kind of sharp object damages the surface of your freezer. Pointy objects can cause scratches on the unit's walls and also cause harm to the insulation unit. It is recommended that you let the defrost process happen on its own, without intervening.
Don't Miss: Kitchen Hacks: How To Store Your Malai To Preserve It For A Long Time
Keep A Bowl Of Hot Water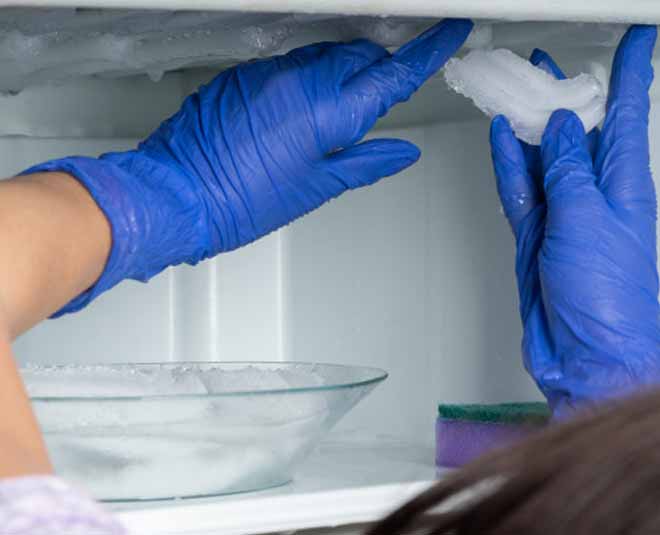 Another way of fastening the pace of defrosting is by keeping a bowl of hot water in the freezer. Boil some water and transfer it to a bowl. Keep this bowl in the freezer and see the frost melting away in a jiffy. If your freezer has ample amounts of ice, you can change the water by replacing it with a fresh batch of boiling water. While you keep this bowl inside, you can keep the door of the freezer closed, in order to contain the heat inside.
Keep A Cleaning Cloth Handy
It is obvious that defrosting will lead to leakage of water from all sides. In order to prevent the overflow of water, stuff clean clothes on the edges. It will soak the water then and there, which will prevent water from reaching the electrical unit. Once defrosting is done, clean the fridge and freezer properly with a proper disinfectant.
Be Careful With Water And Electricity
Refrigerators are a tricky appliance to clean because of the involvement of electricity. Though it can be easily cleaned after switching off the power supply, you need to ensure that everything is completely dry before plugging it back into the electric socket. Wipe off all the spilled water and pat dry all sides and edges. Once properly dried off, you can safely switch it back on.
For more such tips and kitchen hacks, stay tuned to HerZindagi.com
Did you like this article ?