Historic step lays the foundation for gender-neutral naval forces in India. In a recent piece of news, two female Sub Lieutenants, Kumudini Tyagi and Riti Singh will be the first women to be commissioned on the warship front of the navy, as a part of the crew. Even though the Indian Navy does employ women in its services, the women were never deployed to the war front for long durations due to privacy issues and lack of gender-specific toilets for women employees. But, now that the decision to post women employees to the warship front has been taken. It won't be wrong to say that the forces are set to change in the favour of women very soon. Here is more about the two incredible officers.
The Ongoing Training And Specific Area Of Deployment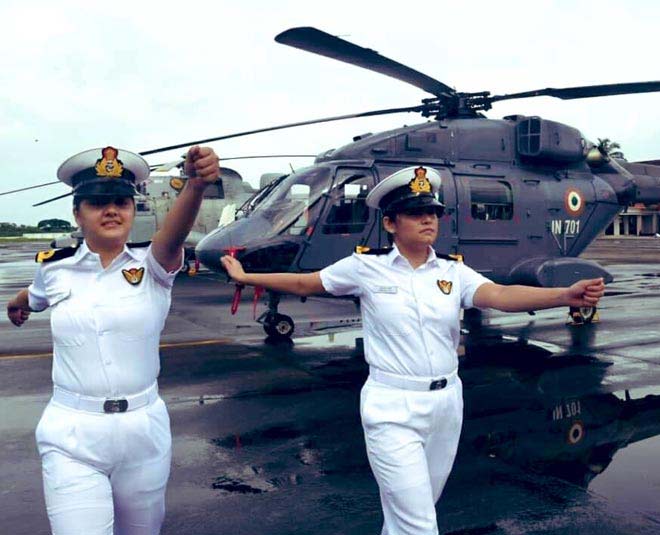 Image Courtesy: Her Zindagi
The young officers are being prepared to be able to operate different sensors that are present on the multi-role helicopters, sonars and Intelligence Surveillance and Reconnaissance (ISR) payloads. The officers are required to accurately detect enemy intrusions and warships and present an efficient target-based plan, using the onboard sensors, to the pilots of the aircrafts who would fire the actual weapons/missiles. Both, K. Tyagi and Riti Singh have accomplished a brave feat and it has taken them years and years of training, patience and perseverance to overcome the obstacles in their path.
Don't miss: Birthday Special: 5 Ways Malala Yousafzai Motivates Us To Rise Above All Circumstances
When The Sub Lieutenants Praised the Indian Navy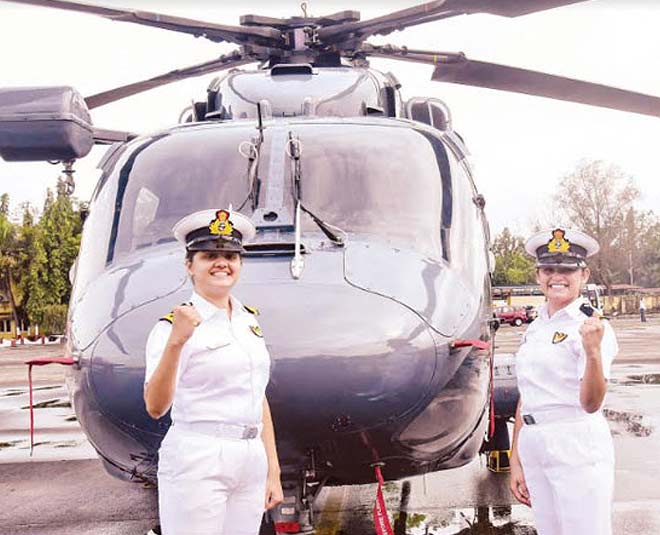 Image Courtesy: Saamana
In a conversation with a fourth rank officer, Sub Lieutenant Riti Singh praised the Indian Navy and said: "Things are changing in the Indian Navy every day. The navy is giving everybody an opportunity every day. Yes, we're breaking barriers every day but there are a lot of opportunities coming up every day. Whatever role the Indian Navy gives us, we will gladly take them,". She also mentioned that their training had been rigorous but they never got worked up. In addition to that, Sub lieutenant K. Tyagi said, "We've been treated equally... Whatever training our male counterparts received, we went through the same training... It is a huge responsibility, the task is a challenge. We are looking forward to it,"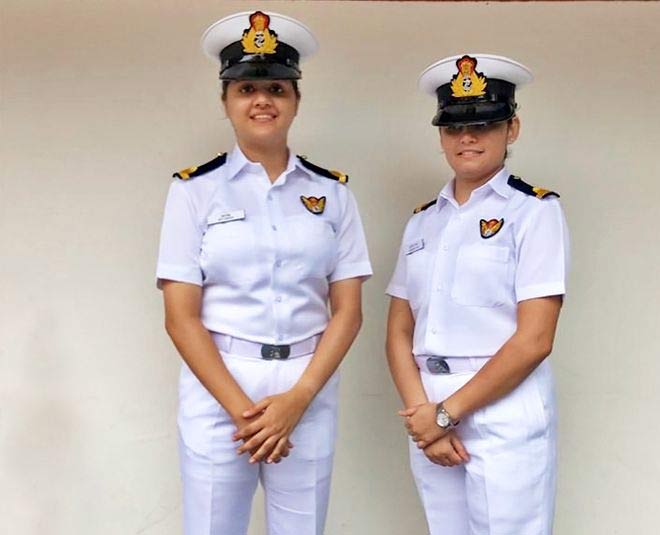 Image Courtesy: Bhaskarassets
More About Sub Lieutenant Kumudini Tyagi
Kumudimi Tyagi completed her studies from Ghaziabad and was admitted to the Indian Naval Services in 2018. Her father always wanted her to achieve her dreams and get selected for the defense services and serve the country. And so, he expressed his sheer happiness and bliss that he felt when Kumudini was posted at the war front. Her family had always been supportive of her, even when she left her high paying job to serve the nation. That's what kept her going except for the fact that she missed her grandfather throughout and continues to reminisce him. Kumudini's mother, Rani Tyagi also mentioned that she was extremely studious and they had to ask her to rest and take a break. Her hard work has finally paid off and she has illuminated the name of her family and the entire nation.
Don't miss: The Story Of 16Y/O Ayesha Aziz Will Leave You All Motivated
More About Sub Lieutenant Riti Singh
Riti Singh grew up seeing her grandfather and father and uncles service the nation as apart of the defense forces. Her training practically began in the walls of her home. And, therefore, it was both, a dream and the destiny for her to get the 'wings' and get selected as the airborne tactician in the Indian Navy's helicopter department. Riti Singh is originally from the state of Uttar Pradesh. But, since the last 18 years, she and her family have been staying in Hyderabad. The family has been very understanding of her and stood by her side in all odds. Hence, Riti feels that it is because of her family that she has been able to achieve such a big target.
The stories of these women are full of hard work and sacrifice. But, in the end, it's the hard work that pays off. So, work hard and draw inspiration from the stories of these greatly strong women.
Stay tuned to Her Zindagi for more articles like this.