Monsoon season brings along the pesky mosquitoes. The danger of diseases spread by mosquitoes is so real. Worst hit are the kids as they are vulnerable to dengue, chikungunya and other diseases spread by these vampires of the animal kingdom! Since you can't be spraying mosquito repellents all around the house all the time to protect your kids or send them outside all covered up when the temperature outside is so high, it makes sense to use products with natural ingredients or products that have been specially designed to protect kids from this menace. Read on to find out about such products to keep yourself and your family safe this season.
Natural Essential Oils Mosquito Repellent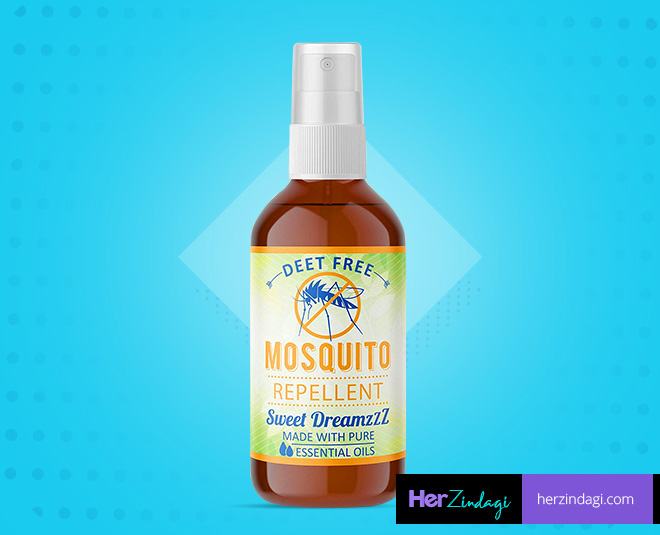 Some essential oils such as lavender, eucalyptus, lemongrass and orange are known to repel mosquitoes because of the complex mix of compounds they are made of which creates a scent that's irritating to mosquitoes. Using essential oils as mosquito repellents is a good idea since they smell good to humans and do not release chemical pollutants that can be toxic in high doses. You can either make a mix of these essential oils at home or buy Aromakrafts Natural Mosquito Repellent Room Spray with Essential Oils. A set of 2 bottles of this is available for Rs 598 but you can get it here for Rs 390 only.
Insect Repellent For Babies
If mosquito infestation is too much for you to handle and there's a baby at home then opt for something that's totally natural. Some compounds can be irritating for a baby's sensitive soft skin so opt for a product that has been specially formulated keeping this in mind. Try Mamaearth's Natural Insect Repellent for babies which has a combination of Citronella, Peppermint and Lemon eucalyptus oils with a base of Soya and Castor oil. You can get it here at an offer price of Rs 284. If your baby has already been bitten or has rashes then try their After Bite Roll-On that contains Lavender & Witch-hazel extracts (get it here for a discounted price of Rs 237).
Don't Miss This: Do You Know The Benefits Of Growing Veggies At Home? Take A Cue From These Celebs
Fabric Roll-Ons And Sprays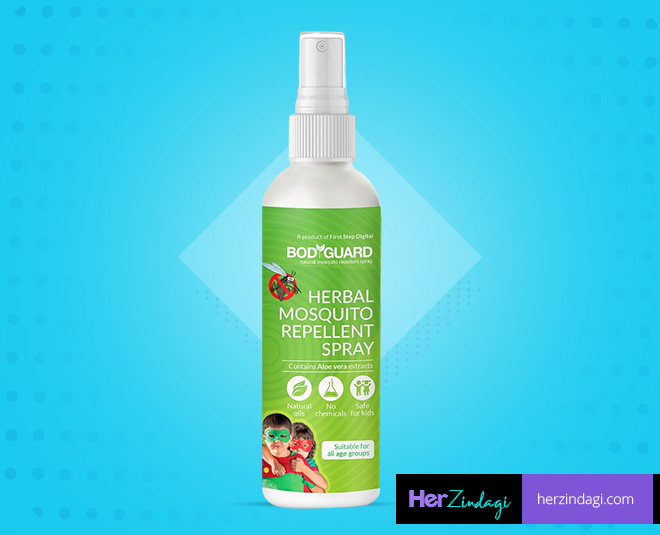 Insect repellent ointments can be messy at times or get washed off/removed easily. So another good option is fabric roll-ons that stay for a longer time and are perfect for kids who may not like applying anything on their body. Try the Bodyguard Mosquito Repellent Spray - with Fabric Roll On which is available for Rs 225 in market but you can get it here for just Rs 199.
Neem Bug Repellent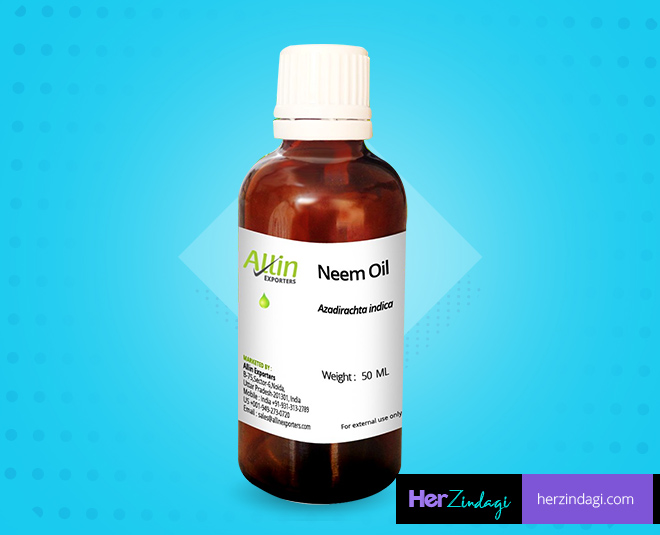 Neem Oil is a natural bug repellent that keeps you safe from most kinds of bug bites. In fact kerosene lamps with 1% neem oil are still lit in villages to keep mosquitoes away and research also shows that neem oil repels bugs even in low quantities. To protect yourself from bloodsucking mosquitoes and other bugs, try this Neem Oil for Skincare, Hair Care & Natural Bug Repellent. This cold pressed Neem Oil is priced at Rs 286 but you can buy it here for Rs 238.
If you want an Ayurvedic version of insect repellents then try the KeetOff - Bug Repellent Body Mist which has a soothing effect on wasp bites and insect bites. A pack of 4 Ayurvedic Spray, which is DEET & Aerosol Free, is available here for an offer price of Rs 629.
So stock up on the best natural mosquito repellents and insect repellents to keep diseases away and live free, naturally.
Keep reading Her Zindagi to know everything about wellness, right from weird massages that you can take to tips for staying fit without going to the gym.