Food safety is an increasing threat to our country and health. Around 600 million people suffer from Food Borne Diseases every year in the world. So, the United Nations General Assembly came up with a new initiative i.e, 'World Food Safety Day'. The first-ever World Food Safety Day will be celebrated today under the theme, "Food safety, everyone's business'.
"Almost 1 in 10 people in the world fall ill after eating contaminated - food safety is an increasing threat to human health. Children under 5 years of age carry 40% of the foodborne disease burden with 125 000 deaths every year," said WHO.
Why It is Need Of The Hour?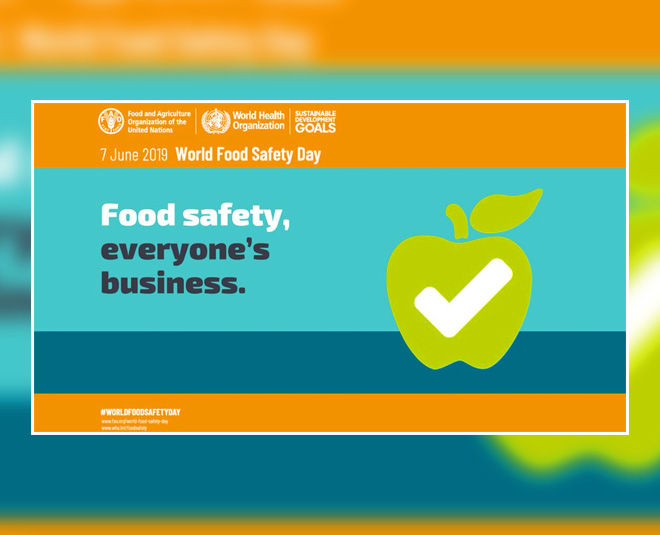 Recently the World Bank revealed that FBD cost India about $28 billion (Rs 1,78,100 crores) which is 0.5 % of the country's gross domestic product every year. In 2011, 100 million FBD cases were there which can increase to 150-177 million by 2030. FBD emanate from a variety of reasons, mostly due to compromised standards of food safety. Food Borne Diseases are the gut infection caused due to viruses, bacteria or parasites contained in food. The bacteria which cause FBD comes from unhygienic food or surroundings, poor quality of food products, improper storage temperature and storing cooked food for longer hours.
In India, around 30 percent of the population lives in poverty, and do not get healthy food and proper nutrients, which leads to FBD. Studies also clearly indicate that due to lack of sources like cooking fuel, people prepare large quantities of food in advance to save energy and then store it until needed.
Why Is This Initiative So Important?
With increasing cases of the food-borne disease annually, it is necessary to tackle the issue of food safety. It is linked to many other factors that are important for our country's development. Its main goals are:
Goal 2- to increase agricultural productivity and end the hunger and malnutrition problems
Goal 3- to prevent diseases and improve people's health and nutritional intake
Goal 12- all countries come together and move towards sustainable practices of consumption and production
Goal 17- in order to grow sustainably strengthen global partnerships
Also Read: 5 Superfoods You Must Carry In Your Bag For A Healthier Lifestyle
What You Can Do?
You can reduce the risk of these diseases by following some simple steps which are as follows
Maintain hygiene by washing hands and sanitizing equipment and kitchen floor.
Keep raw and cooked food separately so that micro-organisms won't spread and sterile your food.
Cooking food at high temperatures will kill the harmful bacteria, making it safer for consumption.
Store food at an ideal temperature so that it remains safe for consumption.
Stay tuned to HerZinadi for more such articles!