If you are about to have your first day at the gym, you deserve appreciation because a healthy lifestyle is a tough choice. The road to fitness is full of hurdles, and so, you have to be mentally strong and self-motivated to keep going. And then after spend a month at the gym, you would start liking your workout sessions so much that you wouldn't need a driver.
But the first day is definitely very important and it should go well, just like you prepare for your first day at work or school, you need to prepare for this too and make proper plans according to the goal you want to accomplish.
So, let's take a look at a general plan for your debut in the gym but, before that here are some gym essentials you'll need:
A pair of comfy shoes
A water bottle
Comfortable gym apparel
A towel
Warm-Up
After you arrive at the gym, your first move will be a good 5-10 minutes warm-up. Warm-ups are essential before your workout as they help bring your whole body in momentum and pump blood in all the muscles of the body. The increased blood supply in the muscles can improve the effectiveness of the workout and exercises you perform.
Stretching
Post your warm-up session it will be great if you take your 10 minutes to stretch out all your stiff muscles from your neck to your wrists and from waist to the ankles. Slowly stretch your body giving every part at least 10 reps of stretches both in clockwise and anti-clockwise directions.
Don't Miss: Where To Get Cheaper Alternatives For Sara Ali Khan's Top Gym Picks
Start With Push-ups
Now, get the grip and start doing push-ups, 3 rounds with 10 reps will be sufficient for the first day. It is better not to indulge in very heavy weight lifting for the first few days and do mixed exercises that will bring a little pump and will start building your endurance gradually.
Chest Fly
After doing push-ups, take a 5 minutes rest and then go on to do a chest fly exercise on the machine with the least weight possible. Keep increasing the weights eventually if you feel the need. This exercise is great for stretching out your innermost chest muscles and getting them active.
Lat Pull Down And Step Ups
Coming to the back, do 2 rounds with 20 reps each of lat pulldowns with minimal weight. Then work your legs out with 2 sets with 10 reps of step-ups. You might not be able to attain the perfect posture and position at first, but if you try learning positively, things will turn out to be amazing for you.
Seated Row Machine, Bicep Curls and Crunchies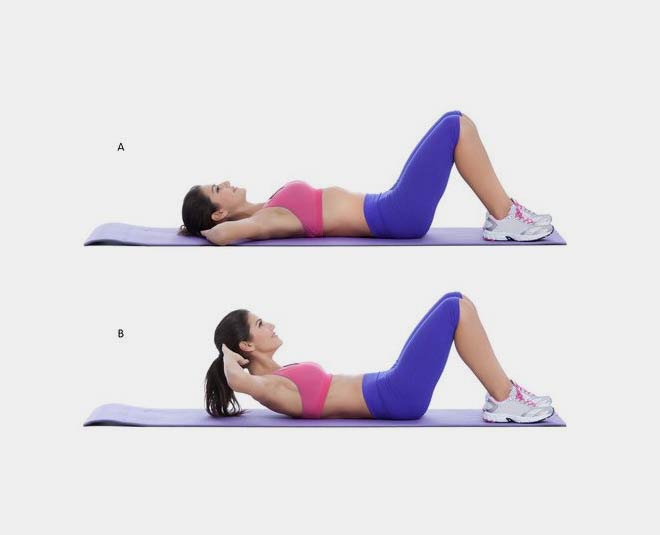 Moving on, take a little rest then go ahead with the seated row machine and do 2 -3 sets of 10 reps on that. For biceps, start with bicep curls and 2 sets of 20 reps and relax. Finally, do 2 sets of 20 crunches to wind up your workout for the day.
Congratulations on making it through the first gym session! Your first day is more about how spirited and ready to learn you are, you will make mistakes but don't forget to get up every time you fall. So, plan your day, give your best to it and remember, 'Your only competition is with you and not with others.'
Don't Miss: Quarantine Workout: These Celebrities Slayed With Their Workout Gear
Stay tuned to HerZindagi for more on fitness and health.