Fashion has become a language today. It is the way your personality speaks. A good sense of fashion can make you feel like the most important person in the room while a bad sense of fashion would probably make you want to completely disappear from the room altogether.
While we have an option to disappear, our B-Town divas are not that fortunate. At times when their designers choose to completely make a mockery of them, these actresses had no option but to stand right infront of the paparazzi and pose with the same amount of confidence. This has happened quite a lot of times when our Bollywood actress have worn quite obnoxious dresses and have had to face the media.
Here is a list of four such actresses who had to wear fashion blunders yet aced it with their confidence!
Priyanka Chopra Jonas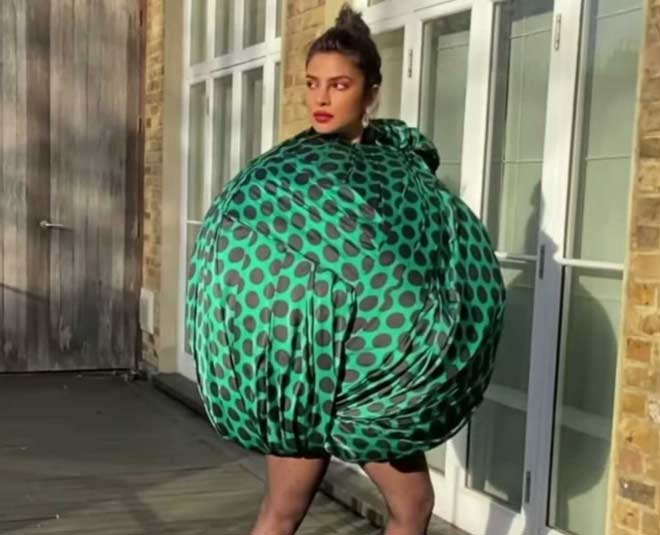 Image Credit: jang
Priyanka Chopra Jonas has a very experimental taste in fashion. All the looks that she has pulled off at the Cannes and the Met Galas have been completely out of the box. However, nothing compares to the look where she decided to pick up an orb dress. The actress was trolled on social media massively. However, we still think PeeCee owned this outfit because not once did she have a look of doubt or nervousness on her face. She was as confident as ever!
Aishwarya Rai Bachchan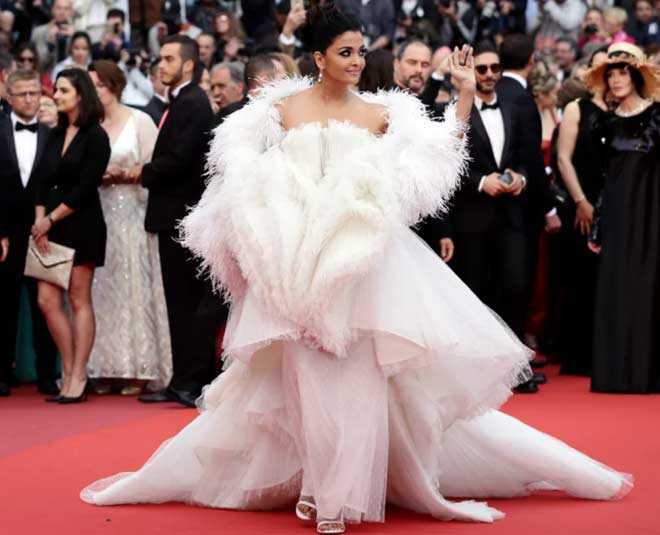 Image Credit: media1.popsugar-assets
As the actress made her fourth appearance at the Cannes Red carpet she chose quite a fluffy look. It is safe to say that the actress who has the capacity to pull off a purple lipstick, beautifully pulled off this fluffy albatross look as well. Needless to say, we cannot even think of wearing this kind of a dress outside our house while the Bachchan bahu wore it outside the country, at one of the most important functions and surely did us proud!
Don't Miss- Learn From Bollywood Divas: Ways To Include Floral Print In Your Look
Sonam Kapoor Ahuja
Image Credit: static.spotboye
Sonam Kapoor is considered to be the fashion icon of India. We all look up to her unique and gorgeous sense of fashion. Having said that, Sonam Kapoor wore half pants followed by a blazer to the Jio Filmfare Awards! While everyone surely mocked her, we think the fashionista had predicted the fashion statement of 2020 and 2021 in the year 2018 itself! She gave a fashionable touch to our work from home edition!
Don't Miss- 5 Flawless Ways To Pose In A Saree
Deepika Padukone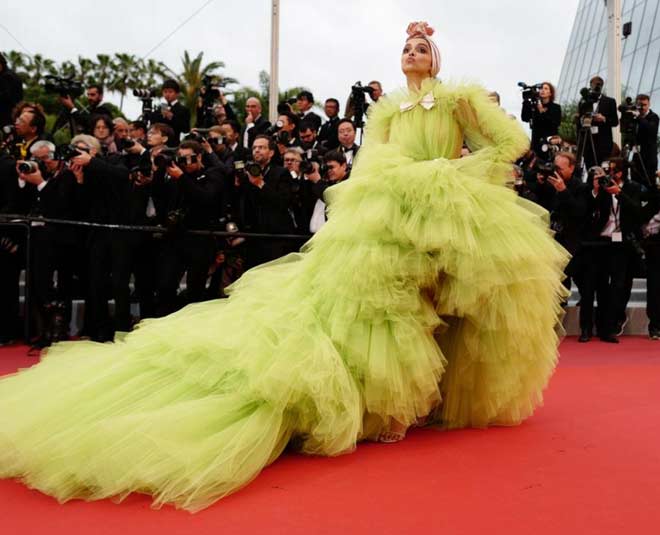 Image Credit: movieindex
I think we all remember that phase when Deepika Padukone wore weird dresses back to back. While her face, makeup and confidence were on point each and every time, her outfits were hilarious! Like the one she wore at the Cannes Film Festival. Everything about this outfit was so exaggerated that we would not last in it even for a second. Deepika Padukone however, owned this dress! No wonder she and Ranveer Singh are an ideal match. They probably bond over bizarre fashion trends!
We hope you found this article interesting! If you wish to read more such articles, stay tuned to HerZindagi!