Bored of the usual jam and butter sandwiches? Well, break away from the basic monotonous breakfast and switch to healthier alternatives. Sandwiches made with the below given spreads will not only calm down your hunger pangs but also give a dose of nutrition. Read till the end and try these appetising spreads which will level up your sandwich making game instantly.
Peanut Butter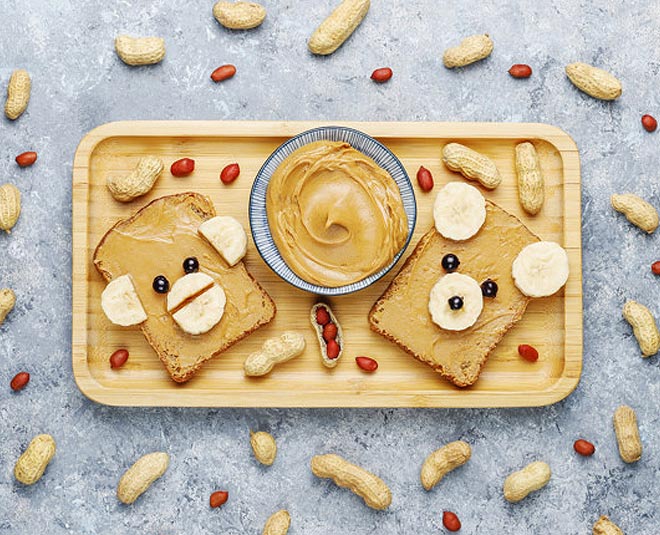 Peanut butter is a bread spread which is loved by adults and kids alike. Made with nut butter, just a scoop of peanut butter is enough to provide you with essential nutrients, such as carbohydrates, protein, healthy fats, magnesium, copper and several other vitamins. It is good for your heart health, while being low on calories makes it a great option for those on a diet. To make your sandwich, all you need to do is spread it on your bread, add some sliced bananas and drizzle a few drops of honey on the top. Your delectable yet nutritious breakfast is ready to be savoured.
Mashed Avocados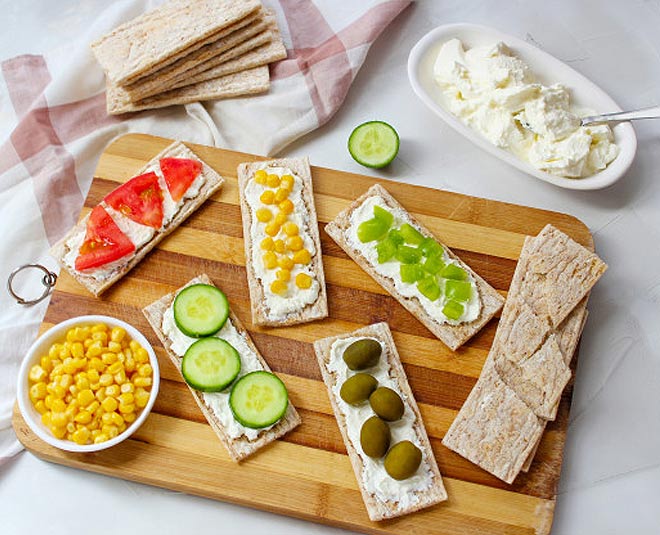 Apart from being a powerhouse of nutrients, avocados are also linked with good eyesight and improved digestion. When mashed properly, this fruit gives a creamy textured paste, which can be easily used to spread on slices. You can add salt, pepper, oregano, diced garlic and other such spices to improve the taste of your spread. Now, all you need to do is spread it on your bread, layer some tomatoes, cucumbers and lettuce. Your healthy and wholesome sandwich is done.
Don't Miss: Chai Lovers! Savour This Keto Masala Tea And Shed Kilos
Hummus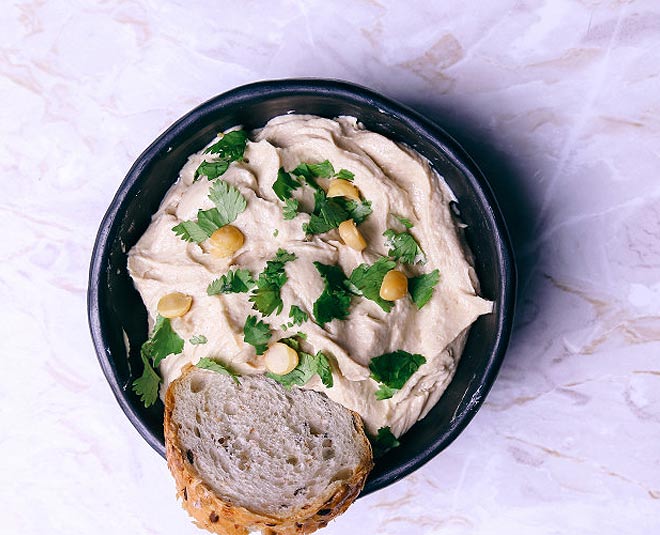 Packed with proteins and fiber, hummus is another great option for bread spreads. It can be used to make sandwiches or just as a side-dip to eat nachos and chips. All you need is some boiled chickpeas, sesame seeds, garlic cloves, lemon juice, cumin seeds, salt and olive oil. First of all, blend sesame seeds and lemon juice together. Once you get a thick paste, add the boiled chickpeas, salt, garlic, cumin seeds and blend once again. Add olive oil in the end and give your hummus a final mix. If your mixture gets too thick, you can add a few tbsp of water as well. Now, just layer your bread slices with hummus, add your favourite veggies and enjoy a nutritive and flavoursome sandwich.
Don't Miss: Include Mint In Your Meals Using These Interesting Ways
Mashed Berries
If you are a fan of jam-laden bread slices, this could be the healthiest substitute for you. Your usual bottle of jam contains high quantities of sugar, which is added to give it a spiky sweet flavour. This does nothing but add to your calories and fat. In order to avoid this, you can make your own homemade jam by using some berries. Just grab some of your favourite berries, such as strawberries, cherries and blueberries. Crush and blend them together to form a thick paste. You can also add some orange pulp and kiwis to add some tanginess to your jam. Mix a little bit of honey and store it in an airtight jar.
Just spread it on your slices and enjoy it whenever sugar cravings hit you. When stored in the fridge, your homemade jam will easily last a week. Make sure you try these new and healthy bread spread options, the next time you grab a slice for yourself.
For more such healthy alternatives and tips, stay tuned to HerZindagi.com
Did you like this article ?