Want to take a break from the hustle and bustle of the city life? Then travelling on the New Year would be an impeccable plan for you. Here are some of the unheard and untouched villages of our country where you can drown in the serenity of nature while unwinding and rejuvenating yourself. So, take a look.
Parithiramanal, Kerala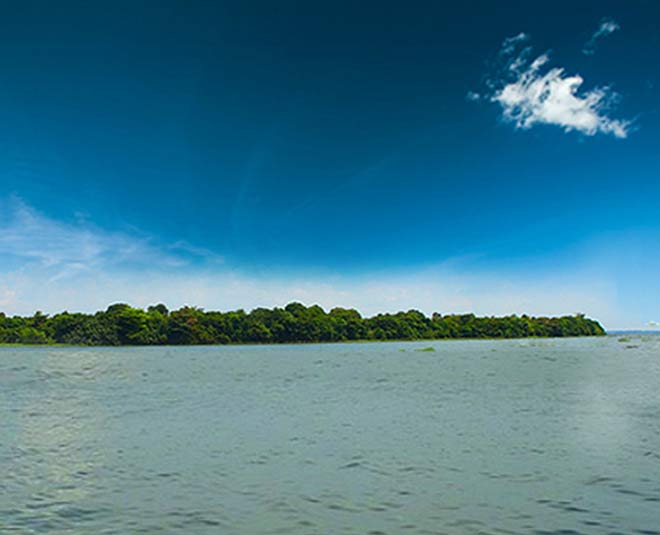 Pathiramanal is a miniature paradise island located in the Muhamma Panchayat of the Alappuzha district of the glorious state of Kerala. Pathiramanal literally means 'sands of the night' and features mind-blowing exquisite beauty altogether. This is definitely one of the perfect spots to visit for a blissful and relaxing experience. Apart from the natural beauty of this place, it houses many unusual varieties of migratory birds that fly here coming from all corners of the world and you can definitely chill here while enjoying a warm temperate climate which is suitable for making a perfect winter vacation spot.
Vattakanal, Tamil Nadu
A magical land situated amidst the clouds is Vattakanal it is often deemed to be the sister of Kodaikanal. Vatta, as referred to by the locals, is considered to be a holy gift of nature to mankind and that is why is has also been rendered the title of " The gift of the hills ". Vatta or Vattakanl is basically a very small village located in the Palani Hills of Tamil Nadu in the southern part of India. The hamlet offers a very serene experience to the tourists and travellers as a large portion of this village is still untouched.Further, this south Indian village is engulfed by lush greenery, breathtaking views and a deep forest. And this is the perfect tranquil spot if you wish to get rid of the hustle and bustle of the large cities.
Borong, Sikkim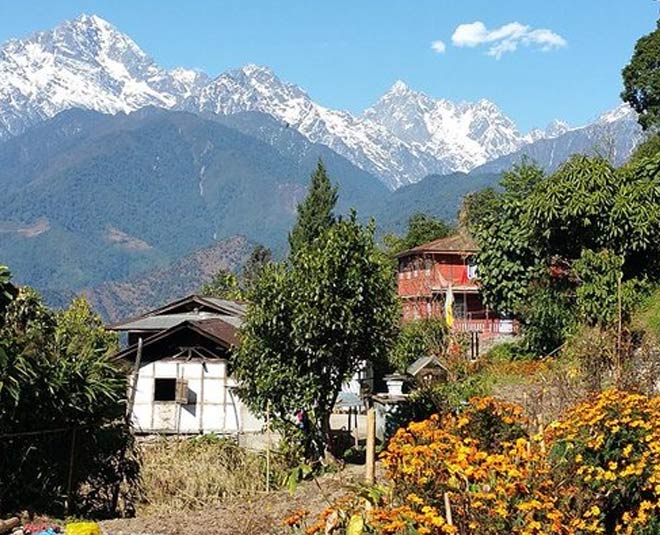 Located near Ravangla in South Sikkim, Borong is a small beautiful village offering a very peaceful and captivating atmosphere to its travellers. What makes this just the perfect spot is its high altitude of 5800 feet. This beautiful village in Sikkim is intricately placed to offer a panoramic view of the hilly trees, snow-capped peaks of the majestic Himalayas(A travel guide to Kasol, Himachal Pradesh) and the whistling of the winds.
You can come here and unwind yourself before you continue living that monotonous life of tedium. All you have to do is catch the sun rising from amidst the mountains and slowly spreading its rays and beams to light up the world Winters perhaps can also be considered to be one of the best times to visit this beautiful location as you can also witness snowfalls and the enigmatic silence of nature during this time. Further, Narsingh, Sinolchu and Pandim peaks are some of the spots that you definitely must check out while travelling here.
Gavi, Kerala
Gavi, a small and naturally blessed village located in the Pathanamthitta district of the enigmatic state of Kerala. This place is just what you have been looking for to escape the tensions of your life. Gavi is pretty much untouched, offbeat, thrilling and unheard. And especially nature lovers and travel junkies can really have a gala time over here, with the magnificent wildlife and the exceptional scenic beauty.
Actually, this village is a part of the Periyar Tiger Reserve which adds to the serenity of this place by providing you with a very raw glimpse of nature and that too closely. Here you can easily spot elephants, sambar deers, tigers, bears and Nilgiri Martens. Apart from that, you can go boating, or visit the spice gardens and trek to the top of the mountains.
Don't miss: Here's A List Of 10 Places To Visit In India During Christmas
Bishnupur, Manipur
This town, located in the vibrant state of Manipur in India is another great spot for you to visit in 2021. The town derives its name from a very renowned temple of Lord Vishnu. This temple is said to have been established in the 15 century is located at a distance of 27 km from Imphal, which is the capital of Manipur. Not only that, but Bishnupur is also known for housing the world's only floating national park, Keibul Lamjao National Park(these national parks in India are a must-visit).
The town is just the perfect amount of lively and quiet and offers a very vibrant impression of the culture of the state of Manipur You can come here either with friends or family and enjoy boating or visit Red hills, or rejoice in the beauty of waterfalls such as the sadu chiru waterfall while admiring the picturesque surroundings of the place.
Don't miss: Stay In An Igloo In Manali And Live The Life Of Your Dreams
If you liked reading this article, then stay tuned to Her Zindagi for more.