Situated at the foothills of the Himalayan range in the state of Uttarakhand, Munsiyari is a small and extremely beautiful hill station. Situated at a height of 2300 m, most of the hill station is covered in snow and you can enjoy pleasant weather at this lovely tourist destination.
Due to the snow-clad mountains, this place is called 'Mini Kashmir' of Uttarakhand. Situated in close proximity to the Tibetan and Nepalese International border, this town is a paradise for adventure seekers. Also, Munsiyari attracts a large number of tourists for its scenic beauty. If you are also tempted to spend a few days in Munsiyari, then here are some places that you should definitely visit in Munsiyari.
Birthi Falls
Situated 35 km away from Munsiyari, you will find a beautiful waterfall. This is one of the most stunning picnic spots in the Kumaon valley. If you are an adventure enthusiast, then you will definitely love this place as you have to go through a small trek to reach this place. The trek is open on both sides without any railing which adds to the thrill. This place is also for nature lovers, as you can find a variety of sparrows and butterflies at this place.
Kalamundi Top
Situated 14 km ahead of Munsiyari and at an elevation of 9600 feet, this is one of the most popular tourist spots in the town. This is considered to be an important religious centre for the local people as there is an ancient temple of Goddess kali. There is an interesting tradition followed by people visiting the place according to which the devotees have to tie bells in the temple compound while praying to their deity. Another reason for people to visit this place is the amazing view of the range of Panchachuli Mountains.
Thamri Kund
Thamri Kund is one of the most enchanting freshwater lakes in the entire Kumaon valley. To reach this lake, you have to go through a trek (exercises for trek fit body) surrounded by thick trees of paper. It takes a long time to reach the lake, therefore, it is advised to start early in the morning. You will find the lake to be surrounded by thick alpine trees and you can also spot deers at this place.
Don't Miss: Plan A Trip To Kabini For An Adventurous Weekend!
Maheshwari Kund
This ancient lake has a deep mythological history attached to it. It is believed that the villagers dried the lake which angered Yaksha who decided to take revenge. Following this, the town was struck by drought, therefore, the villagers had to apologize to him.
This place also offers a breathtaking view of Panchachuli mountain range and you can also find a variety of rare shrubs and marshland surrounding the lake.
Don't Miss: Here Are 6 Places That You Must Visit In Nashik
Madkot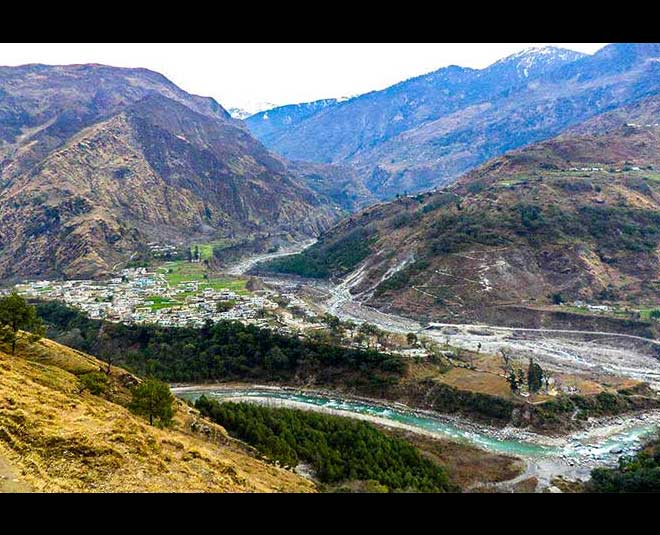 Madkot is a small village (tranquillizing villages in Uttarakhand) situated 5 km away from Munsiyari and is famous for its natural hot water springs. Many believe that the hot water of this place is capable of healing various kinds of health ailments like skin burns, body aches, rheumatism, and many more.
The small village is away from the fast-moving and hectic city life. Along with providing you a peaceful environment, this place also has extremely pleasant weather.
For more such stories, stay tuned to HerZindagi!