Ginger is a root that is a part of every kitchen. Most of our dishes cannot do without it and when it comes to tea, "adrak wali chai" is unmissable. But did you know that there is the right way to buying it as well? They are easy to consume but when you go shopping for it, there are certain things you have to look for. Also, when you store ginger, it dries up if not used in time. So here are some tips that will help you buy the right ginger pieces along with the right way to store it to make it last longer. Scroll down and you will know what to do when you go shopping for it and get it home.
Buying Tips
When you go to the 'sabzi waala', select your own ginger. Tune into your sense of touch and look at them carefully. The ginger pieces should have thin skin so that when you nick it with your nail, the skin comes off. Now smell it and check if it is pungent and has a spicy fragrance. If it is then put it immediately into your basket. Do not pick any which has soft spots as that means that it has been there for too long.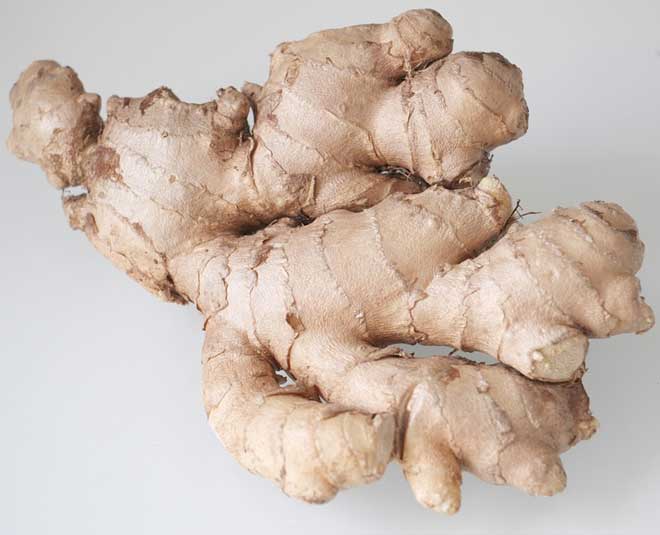 Another tip is that the piece should not have many knobs. The lesser, the better it is. Also, you do not have to buy the whole hand like a piece. Just get that amount you need by breaking it off. Here you have to pay attention to one more thing. If it doesn't snap off immediately, it means is an old piece.
Storage
If you use it every day for tea and for cooking your dishes (ginger's amazing benefits), then it is best to store it in a ziplock bag with the air pushed out. However, if you bought a large amount, then grate it and freeze it. Or simply freeze the big piece and take it out and grate whatever amount you need.
Benefits Of Ginger Tea
View this post on Instagram
Ginger tea is amazing not just for flavour but it also has a number of health benefits you might want to tap in. The key reasons why I make sure Ginger is a part of my daily diet either in the form of tea, pickle, detox water, or food are:
Don't Miss: Make Garlic Last Longer With These 6 Tips
Menstrual Pain
If menstrual cramps are a major issue for you then this one is a tested "root". But instead of just drinking the ginger tea, here I simply take a small towel and soak it in the ginger tea. Then apply it to your abdomen where it aches. This will help in relieving the pain and relaxing your muscles. To drink it, add some honey to the ginger tea and have.
Don't Miss: Battle Stress & Relax Your Mind, Body By Practicing These Yoga Asanas
Stress
Stress is synonymous to this year and the rat race of life is certainly adding to it. So all we can do is that we add certain things to our diet and do some activities to lower the tension. Treat yourself to ginger tea every day as it does have calming properties.
Nausea
If you feel like vomiting or are experiencing some form of nausea, then ginger tea could be very helpful for you.
Stay tuned to HerZindagi for more on roots and herbs that are good for you and how to buy them.