6 Famous Hill Stations In Madhya Pradesh
If you want to escape the scorching heat of the North and South, you can head to the green hill stations of Madhya Pradesh.
Did you know Madhya Pradesh has hill stations? Yes, the state has many famous hill stations where you can plan your next trip. Though these hill stations do not boast snow-capped mountains, they sure are beautiful because of their stunning landscape.
The green hills make for the best holiday destinations for the summer season. You can escape to these mountain destinations and forget about the hustle and bustle life of the city. Take a look at these popular hill stations in Madhya Pradesh.
Omkareshwar Hill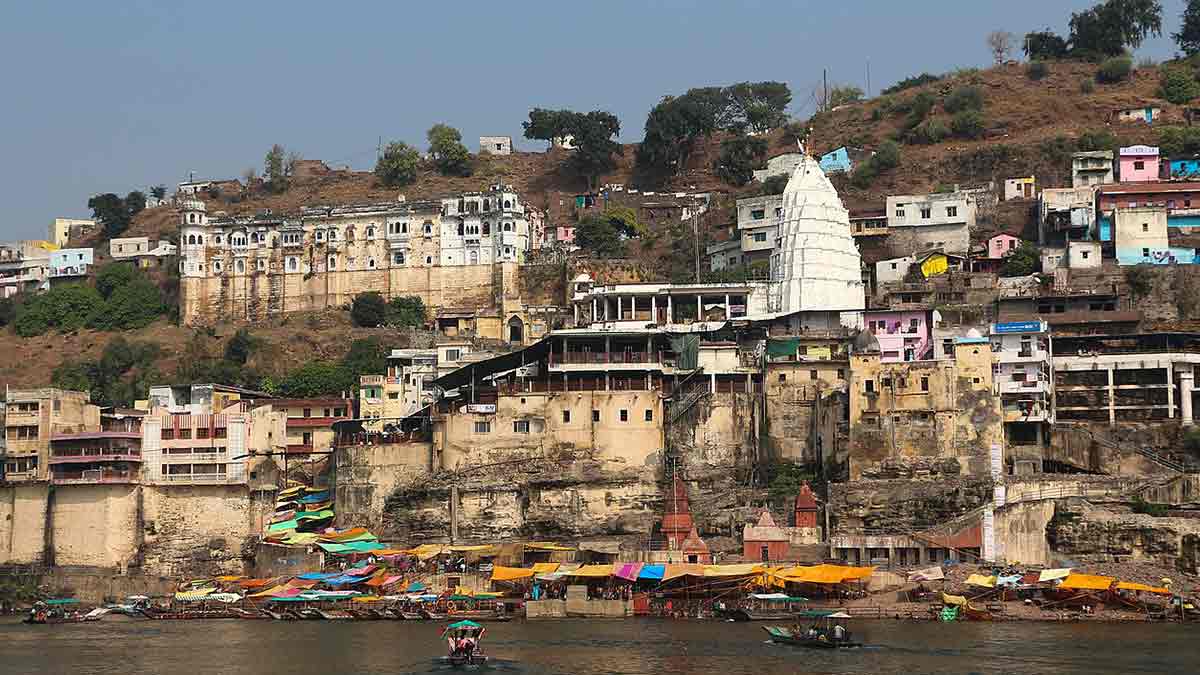 Image Courtesy: Wikipedia
Omkareshwar Hill is a pilgrim destination for the followers of Hinduism. It is renowned for the Omkareshwar temple that is dedicated to Lord Shiva. The temple is among the 12 Jyotirlinga shrines and is situated on the Mandhata island.
Another shrine located here is Amarkareshwar. Travellers and pilgrims can visit Omkareshwar palace, Mamleshwar Jyotirlinga and Gomukh Ghat. One can also enjoy the view of the Narmada River or go boating with family and friends. The temples here are also renowned for beautiful sculptures.
Pachmarhi Hill
Located in the Narmadapuram district of Madhya Pradesh, Pachmarhi is a hill station that derives its name from two Hindi words - Panch (five) and Marhi (caves). According to Hindu mythology, it is believed that Pandavas from Mahabharata built these caves.
Pachmarhi is a part of Satpura Biosphere Reserve. It is one of the famous hill stations in Central India. It was also the Summer Capital for the Central Provinces. It is popular for being a home for flora and fauna.
Tamia Hill
If you are looking for a hidden treasure to visit in Madhya Pradesh, you can visit Tamia Hill. Surrounded by forests and the breathtaking beauty of nature, it is a perfect place if you want to escape the heat and enjoy the panoramic view.
Points of interest in the hill station include Patalkot Valley, Tribal Museum and Sunset Museum. It is a part of Satpura Hills that is popular for reserves like Pench Tiger Reserve, Kanha Tiger Reserve and Satpura Tiger Reserve. The nearest airports to this city are Jabalpur, Bhopal and Nagpur.
Amarkantak Hill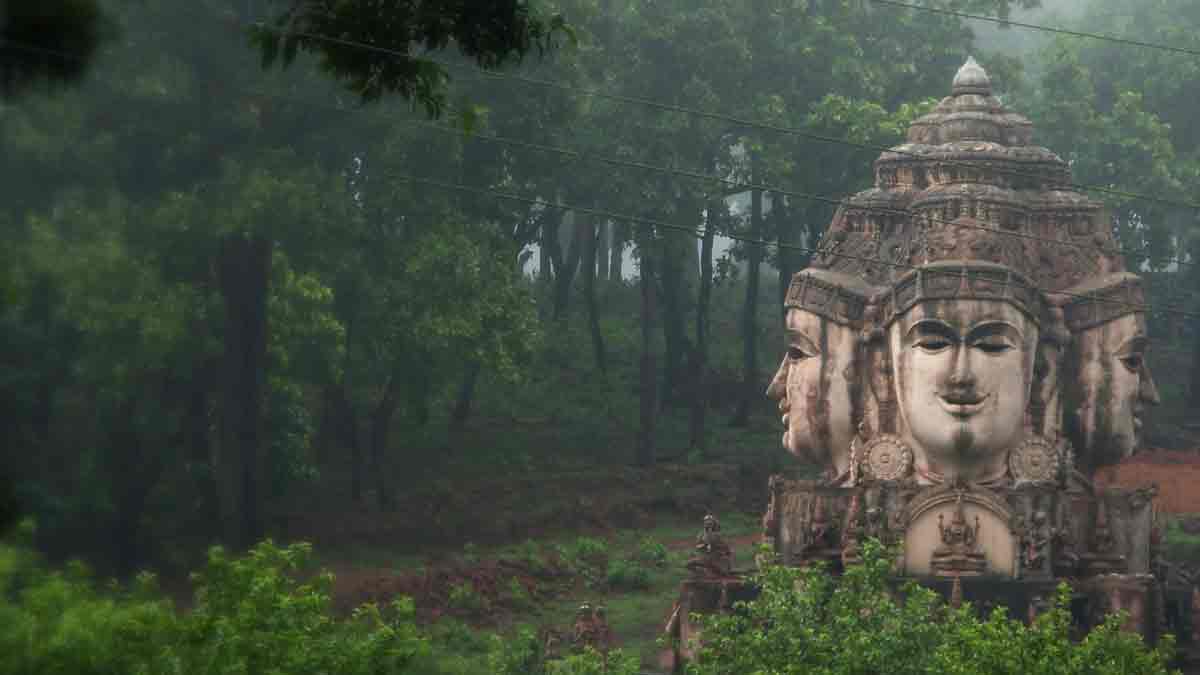 Image Courtesy: Wikipedia
Known for nature and beauty, Amarkantak Hill station is one of the pilgrimage centres of Hinduism. The mountains here are the origin of three rivers - Son, Narmada and Johila.
According to many researchers, the trees in the mountains of Amarkantak Hill station have medicinal values. It is also famous for Indira Gandhi National Tribal University, which offers education to tribal communities. Jabalpur railway station and Jabalpur airport are the nearest modes of transportation here.
Shivpuri Hill
Shivpuri Hill lies in the Gwalior Division of Madhya Pradesh. Situated 462m above sea level, it is renowned for shimmering lakes. It includes Jadhav Sagar Jheel, Chandpatha Jheel and others. This city is famous for its green landscape.
The places to visit in Shivpuri include Madhav National Park, Chhatri and Banganga temple. The park is home to Sambar, Blackbuck, Leopard, Sloth Bear and Antelope. You can also enjoy a boat ride with friends and family here.
Don't Miss: Explore The Best Museums In India
Shivpuri hill is hardly a 3-hour ride away from Gwalior. The best time to visit this place is between September and March. You can also catch a bus or train from Delhi, Gwalior, Indore, Bhopal (Places To Vist In Bhopal), etc.
Mandu Hill
What we presently know as Mandu is actually an ancient city in Madhya Pradesh. Its name was derived from the Prakrit word 'mandapa', which refers to a hall or temple. It overlooks the valley of the Narmada River and the plateau of Malwa.
Don't Miss: Offbeat Hill Stations In India
The places of interest for travellers here include Mandu Fort, Rewa Kund, Roopmati's Pavilion (Rupmati Palace), Jami Masjid, Baz Bahadur's Palace, Darya Khan's Tomb complex, Hindola Mahal, Hoshang Shah's Tomb, Shri Mandavagadh Teerth and The Darwaza.
Stay tuned with HerZindagi for more travel stories.